Posted by Scott Sargent Categories: Free Agency, H2H, Roto, Talent, Golden State Warriors,
This may just be the skeptic in me, but I think I'll be staying away from Andris Biedrins this year. He could be my "contract year" guy of yesteryear, that simply won't put up numbers worth the money he'll be getting paid.
After signing Monta Ellis to a new lucrative deal, the Warriors used up another $60 million on the Latvian big man with the crazy-spiked hair. With Elton Brand going East, and Baron Davis going to L.A., the Warriors may have felt that they're just going to roll on with a core group of guys; and $120 million of that will go towards the aforementioned pair.
Click to continue reading Andris Biedrins Makes Me Nervous

Posted by Scott Sargent Categories: Free Agency, Roto, Talent, Golden State Warriors,
Feel free to put Monta Ellis firmly in your early rounds for any cheatsheets you may be putting together. If there was any doubt that Ellis could be playing elsewhere, the Golden State Warriors put the kibosh on it in the ways of a six-year, $66 million deal.
Ellis wanted to stay in the Bay Area, and he got his wish. Oh, and he'll be making a bit more money in the meantime. The addition of Marcus Williams may worry a few people in terms of a time share, but after shelling out $11 million a year, you better believe that Ellis will get his burn. He's 22-years old, and could easily find himself in the late first round in keeper formats. Redrafts can feel comfortable taking him any time after Steve Nash is off of the board - which is looking like the mid-to-late second round at this point.
Warriors Give Ellis six-year contract [SJ Mercury News]

Posted by Scott Sargent Categories: Free Agency, H2H, News, Props, Roto, Rumors,
Man, you take a week off for some much-needed vacation time and you come home to a world of basketball craziness. Unsigned free agents looking overseas? Huge names continuing to be on the move?
And with our mock draft coming up, all of these transactions, or would-be transactions, will impact you on draft day. Sure, your football drafts are right around the corner, but why not take a break and study the hoops?
The Move: James Posey to New Orleans
Fantasy Impact:
Click to continue reading Transactions Reactions

Posted by Scott Sargent Categories: Free Agency, News, Roto, Rumors, Talent, Boston Celtics, Cleveland Cavaliers, Detroit Pistons, Los Angeles Clippers,
While Bill Plaschke pours his heart out to Elton Brand in L.A. and Golden State fans are still hoping they're just in a bad dream, the rest of the NBA is looking at the rest of the free agent pool - with one of the bigger names out there being a former Clipper in Corey Maggette.
Magg's fantasy value has always been in his scoring efforts as well as his contributions in terms of efficiency. One of the better free throw shooters in the league, Maggette typically finds a way to get to the rack or cash in from the stripe if hindered. Never much of a rebounder or defender..or three-point shooter for that matter… some have been a bit touchy with drafting someone that could only help in select categories.
But this value may be on the rise (or the fall) depending on where Maggette lands…
Click to continue reading About Corey Maggette

Posted by Scott Sargent Categories: H2H, NBA Draft, NCAA, Props, Rookies, Roto, Site Features,
Thanks to one heck of a performance during the most recent NCAA tournament, those on the East Coast became aware of a guy named Brook Lopez, and the things he could do with the basketball in the low post. In a first round that will likely be littered with big men, it wouldn't shock many if Lopez was the first center to come off of the board. If not, he will not be too far behind fellow West-coaster, Kevin Love.
Current mock drafts have Lopez falling anywhere from third overall to Minnesota to possibly ninth overall to Charlotte. If he falls anywhere past nine, it would be a steal for any team selecting towards the back end of the lottery. But what would Lopez bring to the table in terms of fantasy production?
Click to continue reading Pro Prospects: Brook Lopez

Posted by Scott Sargent Categories: H2H, NBA Draft, Rookies, Roto, Site Features, Talent,
Continuing on with what will hopefully be a string of substance-filled draft prospects, I'm taking it upon myself to break down the hopefully-fruitful career of one Roy Hibbert.
It feels like Hibbert has been around for years simply because he didn't leave early like many of his colleagues. Jeff Green went on to have a solid second half in Seattle, but warranted only fantasy consideration in deeper leagues. Many thought that Hibbert would warrant top-10 consideration had he come out last year. Did another season at Georgetown help?
Click to continue reading Pro Prospect Watch: Roy Hibbert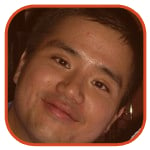 Posted by Alvin Lai Categories: H2H, Props, Rookies, Roto, Site Features, Talent,
The summer blockbuster season is almost upon us. NBA fans have already had a few blockbuster games in the playoffs; that double-overtime game between San Antonio and Phoenix was incredible.
In this retrospective article, we praise the players that played every single game, a luxury all fantasy owners know is few and far between. There are quite a few surprises on this list.
Click to continue reading Props to the Ironmen
Posted by Brandon Haraway Categories: H2H, Roto, Site Features,

It's the last week, and the DD staff wants to thank all of you faithful readers. Hopefully we've been of service, and hopefully you've won some leagues with our help. Don't forget about us in the offseason and definitely don't for next year's drafts. That being said, here is the schedule…
The Fig Cap: I know who my fantasy MVP is…
Click to continue reading Dropping Dimes Staff Rankings: Week 25

Posted by Scott Sargent Categories: Free Agency, H2H, News, Props, Rookies, Roto, Site Features,
(Editors Note: Apologies for the tardiness of this post. While Brandon was punctual as usual, I'm late in pinch-hitting the posting of his piece. Try saying that five times fast.)
So, next week is the first week of the league finals in most formats. Hopefully you are still alive, and even more so, hopefully you've had fun this season. For me personally, this was my best and most fulfilling fantasy season to date. Take a long look at that roster, see what you can dump, see what you can move around, and take a look at who's hot and who's not, because these final two weeks are what it's all about. This week I'll try and focus on guys who you may still be able to pick up.
Here's next week's slate of games (4/7-4/13):
Click to continue reading Beyond The Arc - Week 24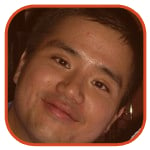 Posted by Alvin Lai Categories: H2H, Props, Rookies, Roto, Talent, Houston Rockets, Seattle Supersonics, Los Angeles Clippers,
So the NBA schedules games on Christmas and Easter, but they always, always, ALWAYS avoid the night the NCAA crowns their Men's Division I champion. Why? "One shining moment…"
Even the biggest NBA die-hards will check out college ball around this time of year. The tourney kicks off draft hype. With players like Derrick Rose, Kevin Love, Brandon Rush etc making it to the Final Four this year, it's been an excellent time to check out these blue chip prospects. Tyler Hansbrough has been named Player of the Year in quite a few places, but most have his pro potential listed pretty low.
So with no NBA action scheduled for Monday, April 7th, it seems like a good time to reflect on the rookies.
Click to continue reading 2007-08 Rookie Crop
© Gear Live Media, LLC. 2007 – User-posted content, unless source is quoted, is licensed under a Creative Commons Public Domain License. Gear Live graphics, logos, designs, page headers, button icons, videos, articles, blogs, forums, scripts and other service names are the trademarks of Gear Live Inc.