Posted by Scott Sargent Categories: Free Agency, H2H, Props, Rookies, Roto, Site Features, Waiver Pick Ups,
Wire to Wire aims to be your waiver wire resource for all of your fantasy basketball needs. It will dive into playing time trends, injury replacements, and even an occasional category specialist—all of which can be found on a typical waiver wire within your fantasy league at any given time.
After all of the 'tweener types that we discussed last week, I did my best to incorporate some point men as well as a handful of big guys. The rotational issue in Toronto is killing a lot of owners, but a certain undrafted rookie may be benefiting. A career resurgence in Minnesota and an injury in New Jersey may be opening up that much more production for some that may have not received time otherwise. All this and more in this week's edition of Wire to Wire.
Click to continue reading Wire to Wire - 11.12.07

Posted by Matt Satten Categories: Editorial, H2H, Props, Rookies, Roto, Talent, Waiver Pick Ups,
After a heavy weekend of games on Friday and Saturday night, the action was light with a six-game slate, but there was plenty of drama in fantasyland in head-to-head leagues. We'll let you in on who the difference-makers were, both good and bad, because even though it's a fantasyland, things don't always go your way.
Fig Cap: I'm looking up.
Click to continue reading Dropping Dimes On The Daily - 11.12.07

Posted by Dennis Velasco Categories: Editorial, H2H, Injuries, News, Props, Rookies, Roto, Site Features, Sleepers, Talent, Trades,
The Fig Cap: "Satten said he doesn't believe? WHAT?!?!?"
October 30th will soon be upon us when the Portland Trail Blazers, sans Greg Oden, take on the defending NBA champion San Antonio Spurs led by Tim Duncan. And later on that night, the revamped/revitalized Houston Rockets with their dynamic duo of Yao Ming and Tracy McGrady do battle with Kobe Bryant's Los Angeles Lakers (as of this writing, anyway; who knows what happens with the Black Mamba with all of these rumors flying around). What else do you need to know about the start of the 2007-08 NBA season?
That's what The Fantasy Jump Off is all about.
Click to continue reading The Fantasy Jump Off - 10.26.07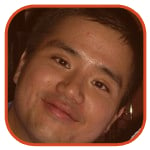 Posted by Alvin Lai Categories: Editorial, H2H, Props, Rookies, Site Features, Sleepers, Talent,

Our second annual Dropping Dimes Experts League had its draft last night. Ron Chow and I are co-managing a team this year. What follows is a log of the draft from our perspective but something more important comes first.
Ron is taking a leave of absence from Dropping Dimes. One of the original four writers here, Ron will be missed. He was a regular contributor to our mock blog and during the season helped out with our rankings and wrote a feature called "Injury Impact." He says it's a break, but it feels like when a girl tells you that and it's actually a break-up. So cheers to you, bro, and good luck with everything.
Click to continue reading Tribute to Ron Chow and our Experts League Recap

Posted by Dennis Velasco Categories: Injuries, Props, Rookies, Roto, Site Features, Talent, Trades,
The Fig Cap: "I fell to fourth? FOURTH?!?!"
So, somehow, this little fantasy basketball blog of ours was able to get into this group of experts for some mocking. We feel we held our own and were happy to join the banter as the draft moved along. NOTE: Matt Buser made a comment along the lines of Zach Randolph and Eddy Curry bringing the Knicks back to prominence. As a realistic Knicks fan I took umbrage… apparently, I was the only one that didn't get that Buser was kidding. Check out his Curry Line. Sometimes I take my Knicks TOO seriously. I'm such a dummy.
Anyway, you'll also see Sarge in the mock repping Sports Grumblings, which you should definitely check out AFTER DroppingDimes.com of course. In any case, since Sarge knows my tendencies (Take it easy out there… I meant draft tendencies), he was actually predicting some of my picks in the draft chat. I'm convinced he's my fantasy sports hetero-lifemate.
Here's the rest of the experts that participated in the draft in selecting order…
Click to continue reading Mock Draft Central Fantasy Basketball Experts League

Posted by Dennis Velasco Categories: Atlantic Division, Boston Celtics, Editorial, News, Northwest Division, Minnesota Timberwolves, Props, Rookies, Roto, Site Features, Talent, Trades, Waiver Pick Ups,
Well, it's official… Kevin Garnett is on his way to Beantown, joining Paul Pierce and Ray Allen with the Boston Celtics forming quite a formidable trio. Scott Sargent and Dennis Velasco talk about the fantasy values of the aforementioned GAP (Garnett, Allen, Pierce), as well as the former Celtics moving to the Minnesota Timberwolves. It's the first show, so forgive any lack of production value or any real knowledge of basketball (sarc). Seriously, it'll get better and when it does, you'll look back at this first episode of the Dropping Dimes Podcast and think, "Wow, that first episode REALLY STUNK!"
Yeah, nowhere else to go but up.

Posted by Scott Sargent Categories: Editorial, Rookies, Rumors, Trades, Milwaukee Bucks,
What can I say? I'm itching to start dropping more and more science, so deal with this quick piece - I promise we'll get rolling here soon!
ANYWAYS - Reports circulated today that Milwaukee Bucks draft pick, and sixth overall selection Yi Jianlian will not be coming to Milwaukee this season. Not surprising news by any means given that Jianlian hasn't contacted any reps of the Bucks since draft night. Within the report, the Chinese representatives said the following:
"This is not—as media reports have said—because Milwaukee, as a city with very few Chinese people, is not good for Yi's commercial development," Chen said. "Rather we want to find a team suitable for Yi's growth. That's the root of the problem"
Well, even with this news being denied by Milwaukee, there will undoubtedly be some fantasy fallout.
Click to continue reading Yi Jianlian, Milwaukee Bucks, We Hardly Knew Ya

Posted by Dennis Velasco Categories: Editorial, Free Agency, H2H, NBA Draft, Rookies, Roto, Rumors, Site Features, Sleepers, Talent,
It seems that the NBA Finals ended almost quickly as they started, but for all of us NBA draftniks whose teams were not the Spurs or Cavs it's time to more concretely look forward to next season - it's NBA Draft time. However, NBA general managers and scouts aren't the only ones that need to keep an eye out for prospects to draft. Every
fantasy basketball manager would be wise to stay on top of the incoming rooks. Using my NBA Mock Draft over at About.com as a guide, here are the potential fantasy values for ten of the more noteworthy players that you should keep tabs on.

Click to continue reading Stat's All Folks: Eye On The NBA Draft

Posted by Dennis Velasco Categories: Disses, Editorial, H2H, Injuries, NBA Draft, Props, Rookies, Roto, Site Features, Sleepers, Talent, Waiver Pick Ups,
It's over. Go ahead and breathe that sigh of relief if you won on the final week of the season - THE championship or the consolation title - a win is a win. For those of you that lost, scream but know that the constant waves of anxiety are now over. Fortunately, I came out on the winning end of the PFS Experts League, beating SI.com Fantasy Sports Editor, James Quintong. Sorry, JQ, but someone had to win and I certainly don't mind it being myself. I also won the DroppingDimes.com Roto Experts League, barely beating PFS and SI.com's Matt Satten… by half a point! That's 0.5!!! But enough about me.
Let's get to the stats and those players that excelled in them (Blue Chippers), gave more production in the various categories relative to where they were drafted (Value Players), and those players that disappointed (Duds) this past season. I'll review the big three categories a little more heavily since they're the main categories for a reason. Afterwards, I'll do a quick hit type of deal with treys, steals, and blocks, looking mostly at the positive to end on a happy note.
Click to continue reading Stat's All Folks: The Season Finale

Posted by Dennis Velasco Categories: Disses, Free Agency, H2H, Injuries, Props, Rookies, Roto, Site Features, Sleepers, Waiver Pick Ups,
Stat's All Folks will be a week-to-week stock market look at the standard cumulative categories – points, assists, rebounds, three-pointers made, steals, and blocks.

I'll be calling out the "bulls" and "bears" in each category, in order to help you assess your portfolio of players on your fantasy basketball team(s) and whether you should sell, hold, and/or diversify your assets.
Note that you won't always see the superstar player written about in this column, otherwise it would be LeBron James or Steve Nash every week. So, check out who's bullish and who's bearish coming into the week.
Statistics are from February 23rd – March 1st.
POINTS
BULLISH
Stephon Marbury, PG, New York Knicks
Last Week's Numbers of Note: 4 G; 23.0 PPG; 46.8 FG%; 78.6 FT%
Marbury has been playing like the Starbury of old, the self-proclaimed "best point guard" in the NBA. It's funny how that was statement was associated with Steve Nash who then went on to back-to-back MVP awards. However, this is not to bash Steph, but to praise him. In his last four games he's scored at least 22 points and with backcourt mate Jamal Crawford, the only consistent Knicks guard this season, possibly out for the season, you can expect Marbury's value to keep rising, especially with the Knicks having a chance at the playoffs thanks to playing in the Leastern Conference.
Click to continue reading Stat's All Folks: He's Playing Better Than The Quality Of His Shoes
© Gear Live Media, LLC. 2007 – User-posted content, unless source is quoted, is licensed under a Creative Commons Public Domain License. Gear Live graphics, logos, designs, page headers, button icons, videos, articles, blogs, forums, scripts and other service names are the trademarks of Gear Live Inc.