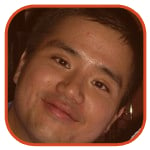 Posted by Alvin Lai Categories: Atlantic Division, Philadelphia 76ers, H2H, Props, Roto, Talent,
Are you a music fan? One of my favourite music memories of recent years is Snoop Dogg being featured in the MTV Icon tribute to Metallica. Working his unique flow to "Sad But True," this was proof that sometimes the unexpected works out very nicely. Now, I am sure there are a legion of metal-heads out there that found the same performace blasphemous, but to each their own.
Building a basketball team involves finding underrated or underappreciated players and hoping that they fit in well with the core players already on your team. Here is a player who will fit into any fantasy team and make it better. There are still 20 ppg players available, players who are on everyone's sleeper list, and players who have played in All-Star games. But I think this pick may not be so unexpected, and he should be on everyone's hot list already.
Round 5, Pick 7: Andre Iguodala, SG/SF, Philadelphia 76ers
Click to continue reading Dropping Dimes Draft Blog: Round 5, Pick 7

Posted by Dennis Velasco Categories: Atlantic Division, New York Knicks, Philadelphia 76ers, Disses, Editorial, Props,
So, I was trolling through the topics at The Fantasy Lounge Forums' General NBA Talk section and found this topic asking how Isiah Thomas would do as the new New York Knicks head coach this upcoming season. In it, someone I know (as much as one could know anyone through the internet, anyway) intimates that the Knicks will be better with Thomas than Larry Brown for various reasons, which is great. Everyone has an opinion. HOWEVER, he went on to say that Larry Brown stunk (he actually used a word more associated innocently with what peope do with lollipops) as a coach and that great coaches such as Phil Jackson adjusted their coaching style to fit the players' strengths and cover their weaknesses. Having played and watched basketball for over two decades, I was dumbstruck! So, I started writing a long post, so long in fact I thought it should be an article.
And thus, here it is…
Click to continue reading Larrys, Isiahs, and Stephons…OH MY!

Posted by Dennis Velasco Categories: Atlantic Division, Boston Celtics, New York Knicks, Philadelphia 76ers, Central Division, Cleveland Cavaliers, Editorial, H2H, Northwest Division, Denver Nuggets, Pacific Division, Los Angeles Lakers, Phoenix Suns, Roto, Southeast Division, Atlanta Hawks, Miami Heat, Washington Wizards, Southwest Division, San Antonio Spurs,
So, a friend of mine always seems to bring up turnovers when considering drafting a player and while I can understand why (as it is one of the nine basic categories in fantasy basketball) I can't help but to say the following:
Who cares.
No disrespect to my friend, as he does know his fantasy hoops, but I just don't care so much about this business of turnovers. I'm not saying to knowingly punt the category, but I am saying don't care about it as much as you do points, rebounds, assists, steals, blocks, 3-pointers made, and the percentages when you draft. Why you ask?
Let me give you my $0.10.
Click to continue reading The Business of Turnovers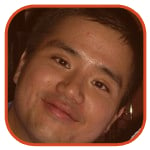 Posted by Alvin Lai Categories: Editorial, H2H, Props, Roto, Talent, Philadelphia 76ers,
"Be not afraid of greatness: some are born great, some achieve greatness, and some have greatness thrust upon 'em." From Shakespeare's Twelfth Night
Okay, here comes Round 2. This team's off to a solid start after taking Ray Allen with its first pick. There are too many good players left to start nit-picking over certain categories. So this pick is like meeting friends for dim sum; there's enough options for everybody, you might have to look at something before you buy it, and it's hard to screw up the good time everyone is having. Could it be that a 30 ppg scorer is somehow still on the board? Consider me sold.
Round 2, Pick 1: Allen Iverson
Click to continue reading Dropping Dimes Draft Blog: Round 2, Pick 1
© Gear Live Media, LLC. 2007 – User-posted content, unless source is quoted, is licensed under a Creative Commons Public Domain License. Gear Live graphics, logos, designs, page headers, button icons, videos, articles, blogs, forums, scripts and other service names are the trademarks of Gear Live Inc.