Posted by Scott Sargent Categories: Editorial, H2H, Northwest Division, Minnesota Timberwolves, Props, Rookies, Roto, Site Features, Sleepers, Talent,
Round 5, Pick 4: Mike James, PG, Minnesota Timberwolves
With the number of point guards that have gone off of the board already, I've noticed that only three of them had a field goal percentage [last season] over 47%: Dwyane Wade, Steve Nash, and Jason Terry. With Terry already being on this squad, and not exactly being the biggest dime-dropper out there, I decided to ensure that along with my two big-men, I'd lock up another top-12 point guard – by my estimation. I'd even consider arguing that James could be better than Terry this season…
Click to continue reading Dropping Dimes Draft Blog: Round 5, Pick 4

Posted by Scott Sargent Categories: H2H, Northwest Division, Minnesota Timberwolves, Props, Roto, Sleepers, Talent,
First off, Dennis, Please tell me that you weren't considering Dirk in the "sexy" category with LeBron James in your Marion piece. I mean, unless you dig that kind of thing…then by all means! Un-pimp Ze Auto!
"Betcha Biggie won't slip…" – Christopher Wallace, aka The Notorious B.I.G. (Warning)
Now, every once in a while, fantasy owners have prayed to the "Fantasy Gods" for good health, good games, and good luck. While this is only a mock draft, the Gods shined down on the team with the fourth pick, as Kevin Garnett, or "The Big Ticket" to some, lands in the figurative lap – making this pick to be about as much of a no-brainer as ever.
Round 1, Pick 4: Kevin Garnett
Click to continue reading Dropping Dimes Draft Blog: Round 1, Pick 4

Posted by Ron Chow Categories: Disses, H2H, Props, New York Knicks, Cleveland Cavaliers, Indiana Pacers, Miami Heat, Houston Rockets, San Antonio Spurs, Minnesota Timberwolves, Golden State Warriors, Los Angeles Clippers,
Percentages. What was today's stock price increase/decrease? How did you do on your math test? You are within the top percentage in your department in sales. Your company has met the percentage goal of their yearly targets. Where are you with the books? What are my chances of winning this poker hand? What are my chances with the blonde at the end of the bar? We are a society driven by percentages.
In fantasy basketball, the emphasis on the percentages has taken a back seat to the flashier stats like points, rebounds and assists. Depending on how your Roto or H2H league is set-up, the percentages could be the difference from being a champ or a chump.
In a mini-series of articles, I will discuss the following percentages; Field Goal, Free Throw and 3 Point. I am a big believer in picking the best player in the draft, however, if you were to decide between Player A vs. Player B and both players have similar stats, I will strongly consider the player that will help improve my team's percentages. (Percentages used for this article are referenced from the '05-'06 regular season.)
Click to continue reading Playing the Percentages - Field Goal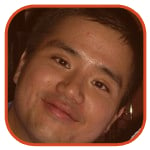 Posted by Alvin Lai Categories: Injuries, Rumors, Site Features, Miami Heat, Houston Rockets, Denver Nuggets, Minnesota Timberwolves,
As long as there have been sports, there have been superstitions fueled by athletes and their fans. People follow any trend, pattern or action that might avoid putting a dreaded jinx on their beloved team. Now that video games have been part of popular culture for more than two decades, accusations of being a jinx are no longer confined to long-time institutions such as Sports Illustrated.
EA Sports has been the front-runner in sports games for a long time. With games that include "Madden" and "Tiger Woods PGA Tour," their line-up is as all-star as the athletes that land on their covers. Fantasy basketball remains behind football and baseball in worldwide popularity, but those that play the hoops version are loyal and fiercely into the sport. The "Madden curse" for football has been "involved" in ruining many fantasy football seasons.
Does the idea of a cover jinx hold any water for "NBA Live," EA Sports' basketball brand?
Click to continue reading The Video Game Cover Jinx

Posted by Ron Chow Categories: Editorial, Northwest Division, Minnesota Timberwolves, Portland Trailblazers, Props, Rookies, Southeast Division, Charlotte Bobcats,
I was chillin the other night watching Sportscentre (yeah that's right the Canadian version!). I wasn't quite sure if I liked the new sets with burgundy being the main colour of choice (ESPN influence no doubt). Leaf's signing, Baseball, CFL, Tour de France and some basketball, pinteresting how Canadian's prioritize their sport's news?
It is strange seeing Tour de France highlights without Lance Armstrong. What about the Tour de France drug scandal before the race started this year? I digress. Look there Andrea Bargnani playing in Summer League basketball. Hmm, not bad. He is going to struggle the 1st half of the season but he may be a fantasy bench player to look at for the 2nd half. He'll probably average 10 points, 5 rebs with a three and a block a game. Huh? Fantasy Basketball talk in July? Don't they say that the 1st step to coming to grips with your addiction is admitting to it? Ok, no problem I can do this. I am a Fantasy Basketball Junkie! I feel better now.
Click to continue reading The Rookie of the Year goes to…
© Gear Live Media, LLC. 2007 – User-posted content, unless source is quoted, is licensed under a Creative Commons Public Domain License. Gear Live graphics, logos, designs, page headers, button icons, videos, articles, blogs, forums, scripts and other service names are the trademarks of Gear Live Inc.