Posted by Brandon Haraway Categories: Disses, Props, Boston Celtics, Dallas Mavericks, Portland Trailblazers, Utah Jazz, Phoenix Suns,

Good to see the Jazz win tonight, in what had to be a big emotional boost for that organization and city. I'm a Suns fan, you know I'm not exactly rooting for the Jazz, but I gotta say, it was good to see them win this game. Another note: Oklahoma City has a really bright future. I saw them in person Friday, and then in the second half of a back-to-back, they played really well. See: Saturday's best.
Saturday's best: Tie between Russel Westbrook and Jeff Green. Man what a great young team. Seriously. If they don't land a big name free agent in 2010, it'll be shame because they could go places with another superstar. Westbrook had 31 points, 5 rebounds, 11 assists, and a steal. Green went off for 27 points, 15 boards, and 6 dimes. He did have 7 turnovers, which prevented him from taking home the title all to himself for today.
Saturday's worst: Mike James. After a few strong games, he fails to score in 26 minutes, missing all 6 shots. He's got Javaris Crittenton breathing down his back, but even he had a bad game, scoreless in 18 minutes. No shocker that the Wiz got blown out by the Spurs.
Keep an eye on: James Singleton. Who? Yeah, I dunno. What I do know is that he scored 19 points and grabbed 12 boards with a couple steals and a block tonight. That's something worth watching.
What to watch for tomorrow: Boston at Phoenix is the best game on the docket. Two teams without their best player, and we'll see how the Suns adjust to not being able to score 140 on a weak team. Worth watching on national TV at least.
Posted by Brandon Haraway Categories: Disses, Props, Boston Celtics, Chicago Bulls, Cleveland Cavaliers, New Orleans Hornets, Denver Nuggets, Minnesota Timberwolves, Seattle Supersonics, Utah Jazz, Los Angeles Lakers, Phoenix Suns,

Friday night was something special. We saw an epic battle between the Lakers and Hornets, in which Chris Paul fouling out might have cost the Hornets a big upset, yet another 140-point outburst by the Suns, and one of the truly amazing single performances in recent years by none other than LeBron James. I really hope you got to see at least part of one of these games.
Friday's best: LeBron takes the cake here, and it's not close. The man scored 16 points in less than three minutes at the beginning of the third quarter. He finished with 55 points, 5 rebounds, 9 assists, and 8 threes. About half of those threes were at least a couple feet behind the line. Truly amazing. But let's not look past Paul's 21 points, 5 rebounds, 16 dimes, and 4 steals and Leandro Barbosa's career-high 41 points (on 16-21 shooting!), 7 rebounds, 7 assists, and 6 steals. Two extremely outstanding lines that would easily top most other nights. Oh, and Randy Foye had 36 points, 6 rebounds, 3 assists, and 4 steals too.
Friday's worst: Peja Stojakovic. He had 5 points on 2-11 shooting (1-8 beyond the arc) in 29 minutes. If he had connected on just a couple more shots, the short-handed Hornets would have taken down the mighty Lakers in Hollywood… oh well. He's just so inconsistent, it has to be maddening for his owners.
Keep an eye on: The Chicago Bulls. Big win tonight at home against the Nuggets, in the first game after acquiring Brad Miller and John Salmons... and they didn't even play. Maybe it was a big chemistry booster. Maybe they can make noise in the playoffs. Maybe they should try to climb a few spots and get out of facing the Celtics or Cavs in the first round.
What to watch for tomorrow: The best game on the docket tomorrow is easily New Orleans at Utah. One team coming off a pretty tough loss tonight in OT traveling to play a team in an emotional turbulent time, toppling the defending champs Thursday and losing their owner and influential Utah man Larry H. Miller. Should be a pretty interesting game, and definitely an emotional one for the Jazz and their fans. I wish Miller's family and the community to best as they recover from this tough loss.
Posted by Brandon Haraway Categories: Disses, Injuries, Props, Boston Celtics, New York Knicks, Toronto Raptors, Chicago Bulls, Detroit Pistons, New Orleans Hornets, San Antonio Spurs, Denver Nuggets, Utah Jazz, Los Angeles Lakers,

Only two games tonight, and of course one was the lovely snoozefest the NBA calls Spurs/Pistons. It was actually a good game, but I was happy enough watching the last two minutes, as I'm sure most people would be. The Celtics/Jazz game was pretty good too, pretty close throughout. Let me say, the Jazz look good. They stayed composed and when they get healthy, they'll be scary. If I'm the Lakers or Spurs, I'm hoping they climb the standings.
Thursday's best: Not a whole lot of impressive lines. Could have gone with Timmy Duncan's 18 points and 18 boards, but it was on some pretty shotty shooting (7-19). Instead, we'll give it to Allen Iverson, who went for 31 points, 3 boards, 7 dimes, a steal, and a block on 13-28 shooting. Not too shabby on an otherwise unimpressive night around the league.
Thursday's worst: Gotta be Rip Hamilton. He got 34 minutes off the bench in which he scored 4 points on 2-10 shooting. Combined with Rodney Stuckey's 2 points (although he did have 8 assists), a bad night from Rip did the Pistons in.
Keep an eye on: Kevin Garnett's injury and Gabe Pruitt. KG went down just before halftime with a "sprained knee." At the time of writing this, it's pretty cloudy just how bad it is, but if he misses any time on this road trip, the Cavs could find themselves on top in the East. With Tony Allen's injury, Pruitt will get some extra burn. He wasn't extremely effective Thursday, but keep an eye out.
What to watch for tomorrow: Toronto at New York could be pretty exciting and high scoring. The new-look Bulls take on a good Nuggets team in Chicago, so we'll see if they're really any good with Brad Miller and John Salmons. And on national TV, the Hornets visit the Lakers. Should be a doozy.
Posted by Brandon Haraway Categories: Disses, Props, Talent,

On a day in which a semi-, kinda-, a-little-bit-significant deal was made (more on this below), one was also taken away. The Bulls acquired Brad Miller and John Salmons in a deal also involving Drew Gooden and Andres Nocioni. Why? Well I'm not sure. Nobody really is. I guess they think they can compete in the playoffs. Ok, please stop chuckling.
Wednesday's best: Today is a tie. I just can't decide. Dwyane Wade had 37 points, 4 rebounds, and 12 assists to go along with four steals and a block. Well that's nice. But so way Amar'e Stoudemire's 42 points and 11 boards on 15-20 shooting and 12-13 from the line. That's the kind of line that allows you some wiggle room in the FG% department for the rest of the week.
Wednesday's worst: Tyson Chandler. Dude, you failed a physical. It's the middle of the season. Now nobody knows what's wrong with you, and the Hornets have to lie to you to make you feel welcome again. In the beginning, they were excited to have Joe Smith and Chris Wilcox, and now they must have been doing it just for financial reasons, right? You wasted a game for yourself and a few other dudes, and made your GM look silly. I'm sorry, it's kinda funny.
Keep an eye on: Spencer Hawes. He gains a lot from the trade today, and had a good game tonight. He could definitely end up being a guy you look at keeping in some deeper leagues if you don't have a lot of keeper-quality dudes.
What to watch for tomorrow: Only two games tomorrow, and we all know how much of a snoozefest Detroit and San Antonio can be, and Utah will probably lose to Boston. Ho-hum. But guess what's the most exciting part of tomorrow on TNT? The Round Mound of Rebound is back. I'm sure we'll get to hear how "It was a turrible mistake Ernie, I really am a knucklehead." Must-see TV.
Posted by Brandon Haraway Categories: Disses, Props, Waiver Pick Ups, New Jersey Nets, Toronto Raptors, Cleveland Cavaliers, Orlando Magic, Dallas Mavericks, New Orleans Hornets, Los Angeles Clippers, Los Angeles Lakers, Phoenix Suns,

What a day Tuesday was. Let me tell you, there were some crazy lines. One stood above the rest. Way above. One could say it was… super. And there was no green substance anywhere to be found…
Tuesday's best: Let me start off saying there was a triple-double Tuesday. It was Pau Gasol (12 points, 13 rebounds, 12 assists). However, it was CLEARLY the second-best line. The winner? Superman himself, Dwight Howard. All he did was score a career-best 45 points to go along with 19 boards and 8 blocks. Two blocks short of one of the more impressive triple-doubles I've ever seen in my life. Not only that, he was an uncharacteristic 13-18 from the line (72%) and 16-23 (70%) from the field. Sorry Pau, Dwight just blew your triple-double out of the water.
Tuesday's worst: Zach Randolph. The former Jail Blazer played under 12 minutes because he felt it necessary to throw a punch at Louis Amundson. I mean seriously, I was there, and we went to a boxing match and a basketball game broke out. The plus side for Zach? His +/- was only -13, compared to Eric Gordon's -45 and Ricky Davis' -42.
Keep an eye on: Amundson. Sure, it was a blowout. But Lou was the first guy off the bench under new coach Alvin Gentry and played 20 solid minutes, scoring 13 and pulling down 8 boards with the team's lone block. If he gets 20 minutes a game, which he could easily under a new coach, he's worth a look in 12-16 team leagues where you need a big.
What to watch for tomorrow: Shawn Marion plays his first game as the Cavaliers travel to take on the Raptors. Keep an eye on how many points the Raptors score, especially if Chris Bosh plays. Dwight could go off again against New Orleans, who traded their best defensive big today. And Devin Harris comes back to Dallas, where Vince Carter trade rumors are abound. Could be semi-interesting.
Posted by Brandon Haraway Categories: Disses, Props, Rookies, Talent, Boston Celtics, New York Knicks, Chicago Bulls, Miami Heat, Dallas Mavericks, Portland Trailblazers, Golden State Warriors, Phoenix Suns,

Thursday actually turned out to be a real good basketball day. In the three games, a last second Shawn Marion dunk pushed the Heat past the Bulls, the Celts had to outscore the Mavericks by 13 to win in the 4th, and the Warriors just about threw away a game that should have been locked up halfway through the 4th. Let me say this. Jamal Crawford's shot selection is awful. Oh, and Monta Ellis can ball. Dude is legit.
Thursday's best: Easy one here. Rajon Rondo baby. His line: 19 points, 15 rebounds, 14 assists, and a steal on 9-14 shooting. That's right kiddies, his second career trip-doub. Good enough for me. At the same time, I'm inclined to drive down to US Airways Center first thing Friday morning and slap Robert Sarver upside his greedy little face.
Thursday's worst: Luol Deng. Who can figure this guy out? He's really struggling overall this year, with some really good streaks and some really awful streaks. Stuff like this makes me really believe that the Bulls are cursed. This is the guy John Paxson refused to trade for KOBE BRYANT. His line? A studly 6 points, 3 boards, 1 dime. Nice, dude. Nice.
Keep an eye on: Golden State. Something tells me they've got a trade up their sleeve. And a good deal can really let them make some noise. I know, they're 12 games out of the playoffs. But if Phoenix blows things up, they're sitting in 9th. It's not too crazy to imagine, and they look like they might be heating up.
What to watch for tomorrow: The Rookie Challenge! What an awful game this usually is (besides the two LeBron James/Dwyane Wade/Carmelo Anthony years). But hey, it's a basketball game with no defense. Sort of like watching the Knicks play themselves in scrimmage. Except there's a little bit of talent in the rookie/sophomore game.
I'll still bringing you this column all weekend, taking a look into the All-Star festivities. Aren't you just lucky.
Posted by Brandon Haraway Categories: Disses, Injuries, Props, Trades, Boston Celtics, Toronto Raptors, Cleveland Cavaliers, Detroit Pistons, Milwaukee Bucks, Atlanta Hawks, Orlando Magic, San Antonio Spurs, Portland Trailblazers, Utah Jazz, Golden State Warriors, Los Angeles Lakers, Phoenix Suns,

Well, look at that. A few upsets. WE HAVE PARITY IN THE LEAGUE! Toronto beat San Antonio, Utah beat the Lakers. Denver also beat Orlando at home, and was up pretty big at one point. And that battle of up-and-coming teams we alluded to yesterday? The better team in the current won quite easily. But let's jump into some lines.
Wednesday's best: Mo Williams: 44 points, 7 assists, 4 rebounds, 4 steals, and 600 three-pointers made. Ok, only 7. Yeah, he must have heard some people STILL complaining about his All-Star credentials and decided he'd go nuts. I saw this game, and he was making some incredible shots. And this folks, is why the Cleveland Cavaliers will win the Larry O'Brien Trophy. Did I just say that? In February? Yep. You heard it here first.
Honorable mention to Ramon Sessions and his 17 dimes. Wow.
Wednesday's worst: Mike Bibby and his whopping 5 points and 4 dimes on top of 3 turnovers. Somehow the Hawks still topple the Pistons. Things are bad in Detroit.
Keep an eye on: The Phoenix Suns. They lost to the Cavs tonight in their last game before their break, and probably their last game with this roster. Keep an eye on things because here's something scary: Steve Nash sat out. It was various aches and pains, and whatever else. Yeah, yeah. What worries me is that he didn't sit on the bench. Apparently he was in the locker room. Implosion pending…
What to watch for tomorrow: I wonder if anyone will actually try tomorrow. What a tough day to be a coach, when half your team is double-checking its tee times or RSVPing for parties in Phoenix. Good thing there's only three games, but two are semi-interesting. The Celtics stop in Dallas on their way to the All-Star Game, and Portland takes on Golden State. That second game would be fun to watch, but somehow it's not the TNT game. Oh well.
Posted by Brandon Haraway Categories: Disses, Props, Rookies, Philadelphia 76ers, Milwaukee Bucks, Houston Rockets, Phoenix Suns,

Only four games last night, and to be honest, four pretty crappy games. Not too surprising to see New Orleans fall without David West or Chris Paul in the lineup and the same goes for Phoenix losing to Philadelphia, because well… Terry Porter is still coaching the Suns. But let's jump into it.
Monday's best: OJ Mayo: 22 points, 16 rebounds, 5 assists, one three, 7-17 FG, 6 TO. Yeah the turnovers suck for sure, but wow, who knew he had 16 boards in him? He also went 7-8 from the line. Honorable mention goes to Emeka Okafor and his 19 points, 16 rebounds, and three blocks in a win over the Clippers.
Monday's worst: Tracy McGrady: 3 points, 3 rebounds, 5 assists, on 1-9 shooting from the field and 1-3 from the line. Yuck. Good thing Luis Scola and Aaron Brooks stepped up, even though the Rockets still managed to lose to the Bucks. Really? Don't you just pound it into Yao every trip down without Andrew Bogut down there? Guess not. (He had 7 points.)
Keep an eye on: Marreese Speights. I saw this game live and Amare Stoudemire probably played his worst defensive game all year. Spieghts went off for 24 and 7, including 2 blocks. He looks like the real deal. Reggie Evans got the minutes in Elton Brand's first game out, but Speights has now pieced together two nice games. He's worth some consideration at least.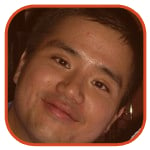 Posted by Alvin Lai Categories: Atlantic Division, Toronto Raptors, Disses, Editorial, H2H, Site Features,
Imagine Team USA starring LeBron James, Kobe Bryant and company posing for a picture like this. David Stern would have been on the next plane to China putting out fires and doing interview after interview insisting that the NBA loved its international flavor and that this type of stuff was not condoned at all. Fines probably would have been levied, and big companies might have stayed away from the Team USA stars i.e. it might have been a while before we saw Dwyane Wade and Charles Barkley hawking cell phones again.
It hurts a little extra because the guy picked here plays for my home team, the team I cheer for. My family comes from a Chinese background, and both the photo and the subsequent comments from this man have left a bad taste in my mouth. I even said, "Bring back T. J. Ford" when it first happened. Just as a fan, Jose, this is not the media's fault, you and your team mates should not have done it, should not have caved if you were being goaded into it and you should have said sorry because you came off as ignorant instead of remorseful.
The moral of the story? Sometimes you have to put aside your feelings about a player and just look at the numbers.
Click to continue reading Dropping Dimes Mock Draft: Round 3, Pick 8 - Jose Calderon

Posted by Scott Sargent Categories: Disses, H2H, Props, Site Features, Talent, Cleveland Cavaliers, Utah Jazz,
There comes a point in every fantasy draft where one must come to terms with the fact that he or she just may have to select a player that is despised for one reason or another. Perhaps the player was on a former team and he failed to live up to expectations (cough, Larry Hughes). Perhaps he plays for a team that has been the reason for personal disappointments, like say Boston topping Cleveland in nearly every sport for the past three years. Or perhaps a player used to be on a team that you root for, but he no longer is after things did not end well. Compounding this, consider the fact that the player may have conned his team in to allowing him to opt out of his contract early, only to bolt for a different team shortly thereafter. And for the example, pretend that the then owner of the team was an elderly blind man.
Oh, how I love fantasy sports….
Round 2, Pick 3 - Carlos Boozer, PF/C, Utah Jazz
Click to continue reading Dropping Dimes Mock Draft: Round 2, Pick 3 - Carlos Boozer
© Gear Live Media, LLC. 2007 – User-posted content, unless source is quoted, is licensed under a Creative Commons Public Domain License. Gear Live graphics, logos, designs, page headers, button icons, videos, articles, blogs, forums, scripts and other service names are the trademarks of Gear Live Inc.