Posted by Dennis Velasco Categories: Atlantic Division, Boston Celtics, New York Knicks, Toronto Raptors, Central Division, Chicago Bulls, Detroit Pistons, Indiana Pacers, Milwaukee Bucks, H2H, Northwest Division, Portland Trailblazers, Seattle Supersonics, Pacific Division, Los Angeles Clippers, Los Angeles Lakers, Sacramento Kings, Roto, Site Features, Southeast Division, Charlotte Bobcats, Miami Heat, Orlando Magic, Southwest Division, Dallas Mavericks, Houston Rockets, Memphis Grizzlies, New Orleans Hornets,
I have to admit, I was brainstorming and thinking of different ways to write an introductory paragraph about how the NBA was back, but for some reason I just couldn't come up with anything. I wrote out the ubiquitous Star Wars reference about Episode V, but didn't want to appear too fanboyish the first time out. Then Apocalypse Now hit my head with that whole "I love the smell of…," but thought of the connotations and chucked that idea. Then the Rodney Dangerfield classic, Back to School came to mind and how the NBA doesn't get any respect, but didn't want to go on a diatribe validating the League.
So, what am I saying?
I watch entirely too many movies, but I'm also way too excited about the NBA being back to think straight. However, I'll pop in Brad Pitt's Meet Joe Black into the DVD player to bore me and calm my nerves enough to write this article.
(Ten minutes later; yeah, that quickly)
During the regular season, the aim of Stat's All Folks will be to take a stock market look at the standard cumulative categories – points, assists, rebounds, three-pointers made, steals, and blocks. I'll be calling out the "bulls" and "bears" in each category, in order to help you assess your portfolio of players on your fantasy basketball team(s) and whether you should sell, hold, and/or diversify your assets.
Here's the preseason installment of Stat's All Folks. Jagshemash, NB and A!
Click to continue reading Stat's All Folks: Doing It Preseason Style!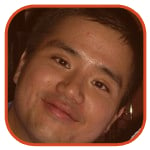 Posted by Alvin Lai Categories: H2H, Roto, Sleepers, Southeast Division, Charlotte Bobcats, Talent,
The loyal readers talked about this team needing a center. Instead I went off the board and picked Gerald "Crash" Wallace and Josh "J-Smoove" Smith. Does it warm my heart to hear about a 24-year-old athlete with chronic back worries? Heck, no. The importance of position eligibility is highlighted well here. Also, it sure seems tough to pick at the end of a 12-team draft this year. A champion can come from any position in the draft order, but with this mock draft, the going's been pretty tough.
Round 6, Pick 1: Emeka Okafor, PF/C, Charlotte Bobcats
Click to continue reading Dropping Dimes Draft Blog: Round 6, Pick 1

Posted by Dennis Velasco Categories: Editorial, H2H, Props, Roto, Site Features, Southeast Division, Charlotte Bobcats, Talent,
Round 5, Pick 10: Raymond Felton, PG, Charlotte Bobcats
A day before training camp begins for the Charlotte Bobcats, Felton predicted that the team would make the postseason. Yes, it's okay if you're laughing, but for those of you who are, note that Felton says that the Bobcats are going to get that respect. That gusto and confidence is an intangible you like to hear about from a player on your fantasy basketball team, which is why I'm going with Felton here. He's a proven winner, winning an NCAA Championship while at North Carolina and he developed very well as the season progressed, earning his fifth overall draft position amongst a great class of point guards, such as the Utah Jazz's Deron Williams and the New Orleans Hornets' Chris Paul, who eventually won the Rookie of the Year award. However, what if I told you that Felton wasn't so far off from Paul, overall, when Felton finally started for the Bobcats and got regular burn on the floor?
Don't laugh because even if Felton's prediction for his real team doesn't come true, if you pay attention, it can happen for your team.
Click to continue reading Dropping Dimes Draft Blog: Round 5, Pick 11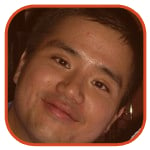 Posted by Alvin Lai Categories: H2H, Props, Roto, Sleepers, Southeast Division, Charlotte Bobcats, Talent,
The only thing "pseudo" about this guy is that he has yet to post one full true season of fantasy hoop studliness. Sure the injury history is a concern, but when you have Ray Allen and Allen Iverson in your starting backcourt, I can afford to roll the dice a little here. To reach the next level, Gerald will need to fine tune his game where he brings it for real night in and night out. The monthly breakdowns from his season last year tell quite the story.
Round 3, Pick 12: Gerald Wallace, GF, Charlotte Bobcats
Click to continue reading Dropping Dimes Draft Blog: Round 3, Pick 12

Posted by Dennis Velasco Categories: Editorial, H2H, Injuries, Northwest Division, Utah Jazz, Pacific Division, Sacramento Kings, Props, Roto, Southeast Division, Atlanta Hawks, Charlotte Bobcats, Southwest Division, Memphis Grizzlies, Talent,
Okay, so we all pretty much know which NBA ballers will be going in the first two rounds of our fantasy basketball drafts – the Marions, the Jameses, the Garnetts, and Nashes. The first two rounds should pretty much be a walk in the park, other than wondering about a few players coming off of injuries – Tracy McGrady, Andrei Kirilenko, and Yao Ming. But, these players have so much upside and are so established as difference makers, there's no question they'll go in the first two rounds in most leagues, except in our DD Draft Blog: Round One – Round Two. Sorry, Tracy. But, you know what? We were probably thinking too much.
In any case, what about those unheralded players that are on the cusp of studhood? Players that will come off the draft board starting in the third round and probably no later than the fourth and maybe fifth round? Who are those players going to be?
Don't worry, I got you with this. I can't give away all of my secrets, but check out the following seven players. All things considered, such as position eligibility and upside I think these players could potentially put up first and second round value, or at the very least a round ahead of where they'd probably be drafted.
NOTE: Since we're still in the middle of our DD draft, I won't be going into great detail here since I don't know how the draft will unfold and I may end up getting one of these guys, in which case I'd just copy and paste what I wrote and that would be just plain lazy on my part. Worse yet, I may plant a seed in my DD brothers-in-blogging to draft one of the following players because I made a compelling argument.
Click to continue reading The Psuedo Studs of Fantasy Basketball

Posted by Ron Chow Categories: Editorial, Northwest Division, Minnesota Timberwolves, Portland Trailblazers, Props, Rookies, Southeast Division, Charlotte Bobcats,
I was chillin the other night watching Sportscentre (yeah that's right the Canadian version!). I wasn't quite sure if I liked the new sets with burgundy being the main colour of choice (ESPN influence no doubt). Leaf's signing, Baseball, CFL, Tour de France and some basketball, pinteresting how Canadian's prioritize their sport's news?
It is strange seeing Tour de France highlights without Lance Armstrong. What about the Tour de France drug scandal before the race started this year? I digress. Look there Andrea Bargnani playing in Summer League basketball. Hmm, not bad. He is going to struggle the 1st half of the season but he may be a fantasy bench player to look at for the 2nd half. He'll probably average 10 points, 5 rebs with a three and a block a game. Huh? Fantasy Basketball talk in July? Don't they say that the 1st step to coming to grips with your addiction is admitting to it? Ok, no problem I can do this. I am a Fantasy Basketball Junkie! I feel better now.
Click to continue reading The Rookie of the Year goes to…
© Gear Live Media, LLC. 2007 – User-posted content, unless source is quoted, is licensed under a Creative Commons Public Domain License. Gear Live graphics, logos, designs, page headers, button icons, videos, articles, blogs, forums, scripts and other service names are the trademarks of Gear Live Inc.