Thursday March 20, 2008 7:57 pm
Time to set up a Playoff Pool?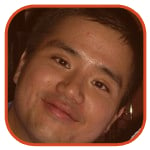 Tweet
Posted by Alvin Lai Categories: Site Features,
In your league, two of you get the week off because of a hard-earned first-round bye. Four of you look to beat each other senseless in the first round of fantasy hoops, head-to-head action. The rest of you/us? Unless it's a keeper league, or next year's draft order is on the line, it's close to check-out time on a lost season.
Just noticed that we now have 50 pages of archives. I have not been very active this year contributing to this site, and definitely regret this fact. Over the year, two of the original team have left. A lot has changed, but I am going to try to re-dedicate myself to this blog and our loyal following. On the horizon once the regular season ends will be our second fantasy one-on-one tourney, but with a twist. So once the fantasy trophies have been won and engraved, check us out here when you get a chance and see what's happening.
In the meantime, I dug through the archives and found an old post I wrote about setting up a playoff pool. If you are new to the idea, it might be a place to start.
The GMs in my main league are going to try out an auction draft for our playoff pool this year. Keep reading if that interests you. Are you going to end up banking on a Celts-Cavs showdown in the second round? Maybe!
In the past, we would set up a random draft order, and pick players in a serpentine fashion. One point would be rewarded for every point, rebound and assist a player registered during the playoffs. The exciting aspect of being in a playoff pool lies in the knock-out nature; Bruce Bowen and his four rounds of play has a chance to trump an all-star whose team exits in the first round. Do you go for firepower or staying power? It always made for an interesting night, and since we did our regular draft online, doing a live draft for the playoffs was always full of fun and trash talk. However, even though the draft order was determined randomly, there was definitely a perceived disadvantage to drafting late in the order. Drafting tenth out of twelve teams would mean the best player from the top four contenders were already gone. And so, as the league's commisioner I thought we would try something different this year.
If you are into the NBA like I am and you love fantasy hoops, a playoff pool is a perfect way to extend the marriage of the two together. With an auction draft, you have the potential to go for any player out there. No need to worry about the player you want getting snatched up right before your turn here! I have never done an auction draft before, but I imagine a big part of the strategy will be how 1) figuring out who to make serious bids for, 2) how much to bid on each player and 3) incorporating bids on a player I do not necessarily want, but in driving up the price, I can leave my competition short on funds when other players come up.
Here are the rules to our playoff pool.
1. Everyone starts with a budget of $100. We all play poker, so will probably be using poker chips to make it easier to keep track of everyone's "stack" or remaining budget.
2. There will be no minimum amount of players for each team, but there will be a maximum roster size of seven players.
3. As mentioned above, one point will be allotted for every point, rebound and assist.
4. The champion from last year's playoff pool will throw out the first player to be bid on. Of course, if you are starting up a new playoff pool, just designate someone randomly.
5. Everyone then has a chance to bid on the first player. The minimum bid is $1 (obviously). You can make as many bids for a player as you want and can enter the fray whenever you want.
6. The person that wins the bid then throws out the next name. If no one bids on the player, then the person that threw out his name is forced to buy him for $2 i.e. $1 more than the minimum bid. So if you want to be funny and throw out the name of the 12th man on Philly or Atlanta or whatever team gets fed to the Celtics in the first round, I hope it's worth the 2 bucks and a roster spot.
7. The draft ends when either 1) everyone is out of money or 2) everyone has the maximum amount of players on their roster.
Over the years, I have tabulated the stats myself using a spreadsheet, but I'm sure you could use a website that does that kind of stuff if you want.
This should be fun. I'll try to post the results after the draft, which is tentatively scheduled for April 18th, since the regular season ends on April 16th and I assume the playoffs will get going that Saturday (April 19th).
Good luck in your NCAA brackets this week. Cheers.
© Gear Live Media, LLC. 2007 – User-posted content, unless source is quoted, is licensed under a Creative Commons Public Domain License. Gear Live graphics, logos, designs, page headers, button icons, videos, articles, blogs, forums, scripts and other service names are the trademarks of Gear Live Inc.