Tuesday April 15, 2008 10:41 pm
Prospect Pro Specs: O. J. Mayo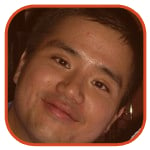 Tweet
Posted by Alvin Lai Categories: NBA Draft, Site Features, Talent,
The NBA crowd did not get much of a chance to see O. J. Mayo in March as his USC Trojans lost in the first round to Michael Beasley and Kansas State. The hype around Mayo has been noticeable for a couple of years now. If not for the NBA's age-related draft eligibility rule, chances are Mayo would have skpped out on the college experience to head straight for the pros.
Cue all the condiment jokes/references e.g. hold the mayo and all that. This guy's gonna make a GM, a franchise and their fan base pretty excited for next year.
Draft Express lists Mayo at 6' 5" and 195 pounds. That sounds like an "NBA body" especially if he can play the point guard position at the next level. He turns 21 years old in less than a month. Here are his pertinent stats from his freshman campaign with USC.
33 Games, 36.8 Min, 20.7 ppg, 4.5 rpg, 3.3 apg, 44.2 FG%, 80.3 FT%, 2.7 3pg, 1.5 spg, 0.4 bpg, 3.5 topg
Draft Express has Mayo tentatively slotted in a the #5 spot (whose place is held by the New York Knicks. Obviously who goes where is all speculation before the draft lottery…and even after the ping pong balls are dropped, let's face it. Mock drafts end up getting mocked because things never completely happen as expected). For what it's worth, nbadraft.net has him tabbed to go third overall, and based on current standings, the number three pick goes to the Minnesota Timberwolves. As mentioned in the Eric Gordon article, I plan to refer to sites like these two regularly, since they follow the draft all year long.
So it seems fair to say that Mayo looks like top five material. For the sake of Knick fans, hopefully Mayo gets a chance to shine playing in the big city. The Knicks could certainly use an upgrade at guard, and if Mayo has that x-factor star quality…the NBA marketing gurus would be salivating at this potential match between player and team. Certainly teams like Seattle, Minnesota, Memphis and the Clippers would take a long look at Mayo as well.
Players these two sites use to compare to Mayo are Chauncey Billups, Stephon Marbury, Ben Gordon and Joe Forte. Ben Gordon was mentioned in a bit of detail with the Eric Gordon article that launched this feature. Forte was the 21st pick in the 2001 draft and came out of North Carolina; he played in only 25 games over two years in the league with Boston and then Seattle. He scored thirty points, total, in the league.
The Billups and Marbury comparisons should interest fantasy GMs. Billups was the third pick overall in the 1997 draft, but bounced around between stops in Boston, Toronto, Denver and Minnesota before coming into his own as a member of the Detroit Pistons. He has played in three all-star games, was the 2003-04 NBA Finals MVP, and made All-NBA 2nd and 3rd team respectively in the last two seasons. Over his career to date, he has averages of 14.8 ppg, 2.9 rpg and 5.5 apg. This season he has put up 17.1 ppg and 6.9 apg while shooting 44.7% from the field and 91.6% from the line.
"Starbury" was the fourth pick overall in the 1996 draft. His NBA stops have included Minnesota, New Jersey, Phoenix and New York. It was a waste of a pick to draft him this year, and his off-court issues and inability to be on a team that forged deep into the playoffs have thoroughly damaged his overall rep. But fantasy owners know that right from the get go, save for the last season or two, he has been a very solid fantasy guard. Marbury has career averages of 19.7 ppg and 7.8 apg.
Point guard is the hardest position to learn in the NBA. Whether Mayo ends up at the one or the two, we will just have to wait and see. But if he is asked to play PG, his fantasy prospects as a rookie are very iffy. Here are some prominent point guards that played this year, and what they did in their rookie campaign.
Chauncey Billups, 1997-98: 37.4 FG%, 11.2 ppg, 3.9 apg, 1.3 3pg, 1.3 spg
Jason Kidd, 1994-05: 38.5 FG%, 11.7 ppg, 7.7 apg, 0.9 3pg, 1.9 spg
Stephon Marbury, 1996-97: 40.8 FG%, 15.8 ppg, 7.8 apg, 1.5 3pg, 1.0 spg
Steve Nash, 1996-97: 42.3 FG%, 3.3 ppg, 2.1 apg, 0.4 3pg, 0.3 spg
Chris Paul, 2005-06: 43.0 FG%, 16.1 ppg, 7.8 apg, 0.6 3pg, 2.2 spg
For anyone who thinks it's unfair to compare Mayo to some of these "pure" point guards, here are some shooting guards and their rookie campaigns to consider.
Ray Allen 1996-97" 43.0 FG%, 13.4 ppg, 2.6 apg, 1.4 3pg, 0.9 spg
Richard Hamilton, 1999-00: 42.0 FG%, 9.0 ppg, 1.5 apg, 0.4 3pg, 0.4 spg
Larry Hughes 1998-99: 41.1 FG%, 9.1 ppg 1.5 apg, 0.2 3pg, 0.9 spg
Michael Redd, 2000-01: 26.3 FG%, 2.2 ppg, 0.2 apg, 0.0 3pg, 0.2 spg
Redd played in only six games that year. The following year he scored 11.4 ppg and started eight times. Hughes was included because I remembered that he was a pretty high lottery pick (eighth overall in 1998).
Playing time will obviously be a factor. Nash, the two-time MVP was stuck behind Jason Kidd and Kevin Johnson on the Suns' roster when he was a rookie. Most rookie guards will have a pretty lousy shooting percentage, but the dimes and steals can come right away. With a different three-point line than the college game, how well a player's jumper develops is always tough to speculate on, but from what I've read, Mayo has NBA range. So it will come down to a matter of consistency. Mike Conley for Memphis has been very inconsistent this year, but he garnered a lot of draft love back before the season started. On his name alone, Mayo will be picked in fantasy drafts next season.
Mayo and Eric Gordon might be this year's version of Marbury/Ray Allen or Brandon Roy/Randy Foye. They might seem similar enough, but if you're getting paid the big bucks to be an NBA GM, you best make the right choice.
Other players from previous posts:
Eric Gordon, SG, Indiana
© Gear Live Media, LLC. 2007 – User-posted content, unless source is quoted, is licensed under a Creative Commons Public Domain License. Gear Live graphics, logos, designs, page headers, button icons, videos, articles, blogs, forums, scripts and other service names are the trademarks of Gear Live Inc.