Wednesday May 14, 2008 2:13 pm
Prospect Pro Specs: Michael Beasley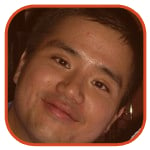 Tweet
Posted by Alvin Lai Categories: NBA Draft, Site Features, Talent,
The Knicks had the fifth worst record this past season. How would "Be Easy" play in the Big Apple? The educated guess would have to be the Knickerbocker faithful would be supremely pleased if the ping pong balls dropped their way when the draft lottery takes place. The Knicks have a new coach in Mike D'Antoni. Who wants to bet he will miss the desert when he's trying to turn Zach Randolph and Eddy Curry into the new Amare and Matrix show?
How the Knicks get made over will be one of the stories to follow this summer. Will it be another "cold" lottery card that lets the Knicks land the big prize on draft day? (Look into the Patrick Ewing draft conspiracy stories if you do not know what I'm referring to.)
Chances are Beasley will be either the first or second player selected in the draft. NBADraft.net compares him to Carmelo Anthony, while DraftExpress likens him to "Amare Stroudemire meets Antawn Jamison" as a best case scenario, and Derrick Coleman as a worst case scenario. That is pretty high praise. Sure, negative things come to mind when reminiscing about Coleman, but looking at his career line, over 781 games he averaged 16.5 ppg and 9.3 rpg and played in one all-star game. Even the most lowly of the "glass half empty" population must concede that Beasley is an athletic and intriguing prospect who should threaten double double status as a pro, and could crack the top echelon of NBA talent.
Expanding the scope a little bit, here's a look at the past #1 draft picks, their rookie stats, and a comparison between their team's record before and after they were drafted.
2007: Greg Oden, Portland Trail Blazers
Rookie stats: did not play all season due to injury.
Team record before: 32-50
Team record after: 41-41
In a bit of an anomaly, Oden's team improved significantly even though he did not play a single minute! Of course, the development of Brandon Roy and LaMarcus Aldridge had a lot to do with it.
2006: Andrea Bargnani, Toronto Raptors
Rookie stats: 65 GP, 11.6 rpg, 3.9 rpg, 0.8 apg
Team record before: 27-55
Team record after: 47-35
Bargnani had a decent rookie year and was clutch in the playoffs, and he was one of Bryan's Colangelo's moves as he directed the Raptors to a 20-win improvement. "Il Mago" regressed in his second year though; either he failed to put in the time to improve or the coaching staff failed to use him properly.
2005: Andrew Bogut, Milwaukee Bucks
Rookie stats: 82 GP, 9.4 ppg, 7.0 rpg, 2.3 apg
Team record before: 30-52
Team record after: 40-42
Bogut is improving just enough that Bucks fans do not fret too much about passing on Chris Paul and Deron Williams. Okay, maybe they still fret a little bit, but Bogut has upped his stats every year.
2004: Dwight Howard, Orlando Magic
Rookie stats: 82 GP, 12.0 ppg, 10.0 rpg, 0.9 apg
Team record before: 21-61
Team record after: 36-46
Howard and the Magic just exited from the playoffs courtesy of the Detroit Pistons. He would be a top choice to build a franchise around if the NBA pushed the reboot button and every team had to start over today. Superman was awesome this year winning his first of many rebounding titles.
2003: LeBron James, Cleveland Cavaliers
Rookie stats: 79 GP, 20.9 ppg, 5.5 rpg, 5.9 apg
Team record before: 17-65
Team record after: 35-47
LeBron's been putting up stats from day one and led the Cavs to an impressive 18-win improvement as a rookie. But do Ohio fans worry about being "Witness" to him moving to Brooklyn to join his bud, Jay-Z?

2002: Yao Ming, Houston Rockets
Rookie stats: 82 GP, 13.5 ppg, 8.2 rpg, 1.7 apg
Team record before: 28-54
Team record after: 43-39
Yao was very durable over his first three season, but injuries have plagued him over the last three years. With Tracy McGrady on his team, he might never get out of the first round! (I know, Tracy, I know, it's a team game.)
2001: Kwame Brown, Washington Wizards
Rookie stats: 4.5 ppg, 3.5 rpg, 0.8 apg
Team record before: 19-63
Team record after: 37-45
The Wizards' improvement had more to do with Michael Jordan unretiring again rather than anything Brown brought to the table. I haven't done the full research, but Kwame might be the worst first overall pick ever.
2000: Kenyon Martin, New Jersey Nets
Rookie stats: 68 GP, 12.0 ppg, 7.4 rpg, 1.9 apg
Team record before: 31-51
Team record after: 26-56
The Nets were a bit worse after drafting K-Mart, but they made two trips to the Finals thereafter. K-Mart has been hurt a lot, but did play well enough to earn a max contract. This was a comeback year of sorts for Martin, whose averages this season mirror those from his rookie campaign.
made two Finals appearances after
1999: Elton Brand, Chicago Bulls
Rookie stats: 81 GP, 20.1 ppg, 10.0 rpg, 1.9 apg
Team record before: 13-37
Team record after: 17-65
Brand played two years with Chicago before getting traded to the Clippers. He has been a solid pro who just has had team success elude him. Hopefully Brand Name returns to the shelves next season strong and healthy.
1998: Michael Olowokandi, Los Angeles Clippers
Rookie stats: 45 GP, 8.9 ppg, 7.9 rpg, 0.6 apg
Team record before: 17-65
Team record after: 9-41
In a final bit of cruel irony, Olowokandi finished up his career playing 24 games with Boston. He could not even hang around long enough to be part of the green machine this year.
1997: Tim Duncan, San Antonio Spurs
Rookie stats: 82 GP. 21.1 ppg, 11.9 rpg, 2.7 apg
Team record before: 20-62
Team record after: 56-26
Here is what every draft lottery winner hopes for. Suck for one year. Draft a franchise player who becomes one of the all-time greats. Never make the playoffs since, and win titles. Hold lots of parades. And eventually every NBA fan outside of your city hates you in small part due to jealousy.
Looking at the above list, it seems NBA GMs will remain dead set on trying to find a Loch Ness monster of a big man to run their team with the top pick. As good as Derrick Rose is, I think Beasley will end up as the top pick because of this. Players like Kwame Brown and Olowokandi prove you cannot always trust the hype machine, but Beasley looks like he will be a good NBA player. But with the top pick, good is not enough. The hope is that he would at least reach all-star status.
On the fantasy front, Beasley will certainly have a lot of hype to his name. Like a lot of similar rookies, he might get drafted too high in your league come October. But in a keeper league, he is definitely worth picking.
Other Prospects:
Eric Gordon
O. J. Mayo
Roy Hibbert
© Gear Live Media, LLC. 2007 – User-posted content, unless source is quoted, is licensed under a Creative Commons Public Domain License. Gear Live graphics, logos, designs, page headers, button icons, videos, articles, blogs, forums, scripts and other service names are the trademarks of Gear Live Inc.