Sunday February 24, 2008 12:01 pm
Playoff Primer 2008: Eastern Conference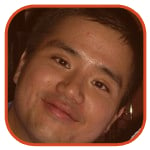 Tweet
Posted by Alvin Lai Categories: Atlantic Division, Central Division, H2H, Roto, Southeast Division,

Hey. It's been a long time. Too long. Props to Sarge and Brandon for holding down the fort as best as they could. Things have been pretty good from my end, except for the fact I haven't made the time to drop some dimes. The 2007-08 fantasy NBA season has been a downer for me; in my main league my draft crop included Gilbert Arenas, Andrea Bargnani, Randy Foye and Nene, which gives you a good idea where my season is going.
But enough about me and my pity party. Week 18 starts tomorrow. The playoffs start in Week 22. If you have a cushion and are looking to gear up for the playoffs, you're going to want to check this. We are going to look at every team's schedule during those key playoff weeks and break it down for you. Use this summary to your best advantage, especially if your league's trading deadline has not passed.
Let's start with the Eastern Conference and I'll try to post on the Western Conference soon.
We'll assume you play in a Monday-Sunday league. Week 22 runs from March 24-30. Week 23 runs from March 31-April 6 and Week 24+ runs from April 7-April 16
Atlantic Division
Boston Celtics
Week 22: 4 games, at home against PHI, PHO, NO and MIA.
Week 23: 3 games, @CHI, IND and @CHA.
Week 24: 6 games, @MIL, @WAS, MIL, @ATL, @NY, NJ.
The Celts continue to blitz through their schedule, albeit off their November-December pace. The Pistons are within striking distance for top seed in the East, but with Kevin Garnett injured through the all-star break, the risk of Boston resting its key players down the stretch is very real. Add in the fact they only play three games in the key semi-final week for fantasy leagues, and it's worth seeing if you can trade away Paul Pierce or Ray Allen for similar value. One extra game that week could make all the difference. Don't get crazy though giving away Allen for say, Ricky Davis. That is not what I am suggesting here.
Toronto Raptors
Week 22: 3 games, DET, NY, NO
Week 23: 4 games, @CHA, @ATL, CHA, NJ
Week 24: 5 games, MIL, NJ, @DET, MIA, CHI
The Raps could be playing for home-court advantage right up until the end. Hopefully you can garner a first round bye, since Detroit is on the docket during that week and they only have three games to begin with. Their match-ups in Week 23 look favorable for good fantasy production from Chris Bosh especially, and the point guards, Jose Calderon and T. J. Ford.
New Jersey Nets
Week 22: 4 games, @NY, IND, @IND, PHO
Week 23: 3 games, PHI, @DET, TOR
Week 24: 5 games, @CLE, @TOR, @MIL, CHA, @BOS
Jason Kidd got outta dodge. Ducking over to Dallas for just a second, the Mavs play 3, 4 and 5 games during Weeks 22-24, so the trade hurts you if you have to play the first round, but gives you an extra game in the semi-finals should you make it that far. Should the Nets stick around long enough to stay in the playoff hunt, those road games at the end against Eastern Confernce teams should see all their starters playing major minutes.
Philadelphia 76ers
Week 22: 4 games, @BOS, CHI, PHO, @CLE
Week 23: 3 games, @NJ, @ATL,. ATL
Week 24: 5 games, DET, IND, @WAS, CLE, @CHA
The Sixers are seven games under .500 as I write this, but could still make the playoffs. They play the top two defenses down the stretch (Boston and Detroit), and three games during week 23, with a home-and-home tilt against the Hawks on consecutive nights so all in all their schedule is not that favorable. Nevertheless Iggy and the boys should be solid plays during the fantasy post-season.
New York Knicks
Week 22: 4 games, NJ, MIA, @TOR, @ATL
Week 23: 4 games, @MIL, @MEM, @NO, ORL
Week 24: 5 games, @DET, CHA, ATL, BOS, @IND
If you've stuck with Knick players, it's worth continuing to roll with them, since they are the only team in the division to have four games in both the first and second rounds. The infuriating inconsistency with regards to the player rotation and fantasy production is another matter though.
Central Division
Detroit Pistons
Week 22: 4 games, PHO, @TOR, MIA, CLE
Week 23: 3 games, @MIN, NJ, @MIA
Week 24: 6 games, NY, @PHI, WAS, TOR, MIN, @CLE
The Pistons are already playing their starters less than 30 minutes a game. They have a huge lead on Cleveland for the division lead. I would budget a 15-20% dropoff from their season averages for guys like Chauncey Billups, Richard Hamilton and Rasheed Wallace. However guys like Jason Maxiell and Rodney Stuckey might be clutch plays.
Cleveland Cavaliers
Week 22: 3 games, NO, @DET, PHI
Week 23: 3 games, @CHA, CHI, ORL
Week 24: 5 games, NJ, @CHI, MIA, @PHI, DET
LeBron can give four game production over three games. It's his supporting cast that should worry you; with only three games, even Zydrunas Ilgauskas might be benchable that week if you play in a weekly roster league, depending on your other roster options. Consider the unthinkable…field offers for 'Bron if you can afford dipping a bit in the standings without jeopardizing your ticket to the playoffs.
Chicago Bulls
Week 22: 4 games, ATL, @PHI, @ATL, MIL
Week 23: 3 games, BOS, @CLE, WAS
Week 24: 6 games, @MIA, @ORL, CLE, ORL, @MIL, TOR
That first round schedule looks good, but it's a pair of back-to-back games that involve travelling in between games. Playing time in Chicago should be sorted out at this point, and both Joakim Noah and Tyrus Thomas look to be 10-10 guys with blocks from this point on.
Indiana Pacers
Week 22: 3 games, NO, @NJ, NJ
Week 23: 4 games, MIA, @BOS, @MIL, MIL
Week 24: 5 games, ATL, @PHI, CHA, @WAS, NY
So what's up with Jermaine O'Neal these days? Things must look pretty bleak if the reports are right and he "welcomed" a trade to the swap even after Jason Kidd was traded. I have a hunch he will not play again this season, and then the Pacers move him around the draft. If you have held onto him this long, you might as well see what happens, provided you can afford that luxury. If you still have to claw your way up the standings to make the playoffs and need an active body, drop him and move on. Their schedule does not look too bad. Danny Granger should be clutch. Jamaal Tinsley is another injury nightmare for us fantasy folks.
Milwaukee Bucks
Week 22: 4 games, @MIA, @ATL, ORL, @CHI
Week 23: 4 games, NY, @WAS, IND, @IND
Week 24: 6 games, BOS, @TOR, @BOS, NJ, CHI, @MIN
The Bucks might be one team to key on. Perusing this list so far, they are the only team to have a 4-4-6 schedule. They have been a tough team to figure out this season. Last thing I read was that Charlie Villanueva should be starting the rest of the way. Michael Redd should be good for at least 100 points a week. Andrew Bogut will be a top center option in the playoffs.
Southeast Division

Orlando Magic
Week 22: 2 games, SA, @MIL
Week 23: 3 games, NO, @CLE, @NY
Week 24: 5 games, CHI, MIN, @CHI, @ATL, WAS
Trade Dwight Howard right now. Get rid or Rashard Lewis and Hedo Turkoglu. Two games in the first round makes all Magic players worthless. Dwight's 22-15 averages extrapolate to about 44 points and 30 rebounds that week; a lesser player with 4 games only needs to average 11 points and 7.5 rebounds. In other words, someone with Brendan Haywood or Chris Wilcox-type averages will be equivalent to Superman. Trade him now before your league mates get wise to this themselves.
Washington Wizards
Week 22: 4 games, @POR, @SEA, @SAC, @LAL
Week 23: 4 games, @UTA, MIL, MIA, @CHI
Week 24: 5 games, BOS, @DET, PHI, IND, @ORL
Arenas and Caron Butler have been injured this year, but they will be clutch for you in the fantasy playoffs. If you have made it to the playoffs in spite of all the time they missed, they will reward you with four huge games of production in the most important weeks of our season. Their Western Conference road trip looks tough, for sure, but Agent Zero and his crew will be game.
Atlanta Hawks
Week 22: 4 games, @CHI, MIL. CHI, NY
Week 23: 4 games, @MEM, TOR, PHI, @PHI
Week 24: 5 games, @IND, @NY, BOS, ORL, @MIA
The Sacramento Kings also have a 4-4-5 schedule, so Mike Bibby owners did not gain any extra games when Bibby was traded to the Hawks. Josh Smith will have 12-15 blocks a week in the playoffs…surely that will be very tough for your fantasy opponent to match up against.
Charlotte Bobcats
Week 22: 4 games, @UTA, @LAL, @SEA, @POR
Week 23: 4 games, TOR, CLE, @TOR, BOS
Week 24: 5 games, MIN, @NY, @IND, @NJ, PHI
Word today is that Gerald Wallace is out two weeks. Hang in there, "Crash" owners. Here's another example of how an extra game in a week can be the great equalizer; multiply Jason Richardson's by four games and compare them to 'Bron's averages multiplied by three games. Obviously the King is the better player by far, and he still comes ahead in this particular comparison. But 'Bron is a first round pick, whereas J-Rich was picked somewhere around the fifth and sixth round. If your mid-round pick can match up against the other team's top dog, you are looking EXTREMELY good, in my opinion.
Miami Heat
Week 22: 4 games, MIL, @NY, @DET, @BOS
Week 23: 4 games, @IND, NO, @WAS, DET
Week 24: 5 games, CHI, MEM, @CLE, @TOR, ATL
The dogs of the east this year, perhaps the dogs of the entire league, is Derrick Rose or Michael Beasley bound to be one of Dwyane Wade's "Five" like Charles Barkley next year? Worry about Flash getting shut down near the end of the season, since he is still hurtin' and the Heat have nothing to play for except more ping pong balls anyways. If and when he sits, Shawn Marion will finally get a chance to show what he can do all on his own…it will be very sick, I'm sure. Dorell Wright is currently injured, but guys like him could be important playas to have during your playoff run.
We'll scout the very wide open Western Conference soon. Peace.
© Gear Live Media, LLC. 2007 – User-posted content, unless source is quoted, is licensed under a Creative Commons Public Domain License. Gear Live graphics, logos, designs, page headers, button icons, videos, articles, blogs, forums, scripts and other service names are the trademarks of Gear Live Inc.