Friday March 21, 2008 3:02 pm
Playoff Picture: East vs. West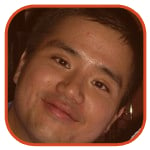 Tweet
Posted by Alvin Lai Categories: Atlantic Division, Central Division, Editorial, NBA Playoffs, Northwest Division, Denver Nuggets, Portland Trailblazers, Pacific Division, Southeast Division, Southwest Division,

If you need a fantasy fix because your playoffs draw near, feel free to check our playoff primers for the Western and Eastern conferences. Also see some science being dropped in the latest installment of Sarge's Wire to Wire and Brandon's Beyond the Arc. And if you have some extra idle time, you can think up all the different ways to interpret B's Fig Cap.
For now we take a walk on the reality side to focus on the playoff races going on in the NBA. Chris Paul and the New Orleans Hornets have been surprisingly great all year; how deep into the playoffs will they go?
The travesty in this year's NBA story sits in Denver and Portland. The Nuggets own a 40-28 record and the Blazers are 35-33. Meanwhile the Sixers sit seventh in the Eastern Conference with a .500 record, and New Jersey and Atlanta are tied for eighth despite being ten games under .500. I know creating divisional rivalries and ensuring playoff games start in different time zones is important to the NBA. The logistical nightmare of an east coast team flying back and forth to play a west coast team in the early rounds of the playoffs make it such that we will never see a top sixteen bracket for the NBA. For today though we can dream. In other words, screw the conference and divisional boundaries. Here's how the first round match-ups would look in that scenario based on today's standings.
#1 Boston Celtics (55-13) vs. #16 Washington Wizards (34-33)
#2 Detroit Pistons (49-19) vs. #15 Portland Trail Blazers (35-33)
#3 Los Angeles Lakers (47-21) vs. #14 Toronto Raptors (35-33)
#4 New Orleans Hornets (46-21) vs. #13 Cleveland Cavaliers (39-30)
#5 Houston Rockets (46-22) vs. #12 Denver Nuggets (40-28)
#6 Phoenix Suns (46-22) vs. #11 Golden State Warriors (42-25)
#7 San Antonio Spurs (45-23) vs. #10 Dallas Mavericks (44-25)
#8 Utah Jazz (45-25) vs. #9 Orlando Magic (45-25)
Adopt a 2-3-2 format for each seven game series to minimize travel, and bada bing, bada boom, every team with a record over .500 makes the playoffs. The chance to see Chris Paul take on LeBron in the first round?! Nice.
The league should at least have rules in place in the event where one conference is supremely deeper than the other, like this year. Suppose teams that did not make the playoffs in the West, but on their win-loss record were good enough to make the playoffs on the East side were allowed to cross-over. Teams then would be seeded the way they are now. So using today's standings the revised Eastern playoff seeds would look like this:
#1 Boston Celtics
#2 Detroit Pistons
#3 Orlando Magic
#4 Denver Nuggets
#5 Cleveland Cavaliers
#6 Toronto Raptors
#7 Portland Trail Blazers
#8 Washington Wizards
'Melo and AI get home court advantage against 'Bron here. Instead of an easy first round opponent, the Pistons now have to deal with a scrappy Portland team. And maybe Arenas comes back and the Wiz give Boston a bit of a run. They certainly fit the mold of an eighth seed, but in reality have a chance to finish as high as fifth. By having this cross-over rule, bad teams like New Jersey, Chicago and Indiana go to the lottery where they belong, rather than holding onto a thread of hope in making the playoffs.
The reality ain't all bad though. Check out how things would shake down in the West if the season ended today.
#1 Los Angeles Lakers vs. #8 Golden State Warriors
#2 New Orleans Hornets vs. #7 Dallas Mavericks
#3 Houston Rockets vs. #6 San Antonio Spurs
#4 Utah Jazz vs. #5 Phoenix Suns
Sure, Belmont almost beating Duke was pretty exciting. But in a few weeks, where amazing happens is where some awesome playoff ball begins.
Peace.
© Gear Live Media, LLC. 2007 – User-posted content, unless source is quoted, is licensed under a Creative Commons Public Domain License. Gear Live graphics, logos, designs, page headers, button icons, videos, articles, blogs, forums, scripts and other service names are the trademarks of Gear Live Inc.