Wednesday August 13, 2008 12:07 pm
Master List: 2008 Dropping Dimes Mock Draft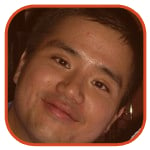 Tweet
Posted by Alvin Lai Categories: H2H, Site Features,
Here is where you can find links to each pick made in our 2008 mock draft. This year we decided to focus on making picks in a head-to-head league that uses the standard eight or nine categories (with turnovers being the ninth). Check back often as we aim to have new entries up on a regular basis.
Round One
1.1 LeBron James, SF, Cleveland Cavaliers
1.2 Chris Paul, PG, New Orleans Hornets
1.3 Kobe Bryant, SG, Los Angeles Lakers
1.4 Amare Stoudemire, PF/C, Phoenix Suns
1.5 Kevin Garnett, SF/PF, Boston Celtics
1.6 Shawn Marion, SF/PF, Miami Heat
1.7 Dirk Nowitzki, SF/PF, Dallas Mavericks
1.8 Elton Brand, PF/C, Philadelphia 76ers
1.9 Caron Butler, SF, Washington Wizards
1.10 Allen Iverson, PG/SG, Denver Nuggets
1.11 Gilbert Arenas, PG, Washington Wizards
1.12 Dwyane Wade, PG/SG, Miami Heat
September 20, 2008: From time to time and time-permitting, the Master List will include some round recap type of comments. The big news right now is that the debate on whether to draft Gilbert Arenas in the first round has been quashed. Arenas underwent surgery and the talk now is that he will not step onto the court until January. In daily roster leagues, this all but makes him undraftable, and means that the strategy now shifts towards trying to build a lead in the standings early on so you can stash him on your bench sometime in December. In weekly roster leagues, obviously he will not be worth a first round pick but it is possible to spend a mid-to-late pick on him and try to ride things out. For people in keeper leagues and for those who drafted way in advance, keep following our mock draft, as we will try to ride out this roller coaster with you in the following rounds.
Round Two
2.1 Al Jefferson, PF/C, Minnesota Timberwolves
2.2 Tim Duncan, PF/C, San Antonio Spurs
2.3 Carlos Boozer, PF/C, Utah Jazz
2.4 Chris Bosh, PF/C, Toronto Raptors
2.5 Marcus Camby, C, Los Angeles Clippers
2.6 Baron Davis, PG, Los Angeles Clippers
2.7 Steve Nash, PG, Phoenix Suns
2.8 Danny Granger, SG/SF, Indiana Pacers
2.9 Rashard Lewis, SF/PF, Orlando Magic
2.10 David West, PF, New Orleans Hornets
2.11 Dwight Howard, C, Orlando Magic
2.12 Josh Smith, SF/PF, Atlanta Hawks
Round Three
3.1 Jason Richardson, SG/SF, Charlotte Bobcats
3.2 Pau Gasol, PF/C, Los Angeles Lakers
3.3 Deron Williams, PG, Utah Jazz
3.4 Antawn Jamison, SF/PF, Washington Wizards
3.5 Chauncey Billups, PG, Detroit Pistons
3.6 Andrew Bynum, C, Los Angeles Lakers
3.7 Paul Pierce, SG/SF, Boston Celtics
3.8 Jose Calderon, PG, Toronto Raptors
3.9 Joe Johnson, PG/SG, Atlanta Hawks
3.10 Andre Iguodala, SG/SF, Philadelphia 76ers
3.11 Carmelo Anthony, SF, Denver Nuggets
3.12 Rudy Gay, SF/PF, Memphis Grizzlies
September 29, 2008: Training camp opens today! A little while back, our comments section brought us our first request/inquiry/protest regarding a player yet to be drafted. The player in question is Deron Williams and there is no question about his game. A run on big men in this draft had him drop down a bit, but his average draft position is sure to be much higher.
4.1 Kevin Martin, SG, Sacramento Kings
4.2 Ron Artest, SF/PF, Houston Rockets
4.3 Jason Kidd, PG, Dallas Mavericks
4.4 Brandon Roy, PG/SG, Portland Trail Blazers
4.5 Michael Redd, SG/SF, Milwaukee Bucks
4.6 Chris Kaman, C, Los Angeles Clippers
4.7 Corey Maggette, SG/SF, Los Angeles Clippers
4.8 Yao Ming, C, Houston Rockets
4.9 Mo Williams, PG, Cleveland Cavaliers
4.10 Rasheed Wallace, PF/C, Detroit Pistons
4.11 Gerald Wallace, SF/PF, Charlotte Bobcats
4.12 Andrew Bogut, C, Milwaukee Bucks
© Gear Live Media, LLC. 2007 – User-posted content, unless source is quoted, is licensed under a Creative Commons Public Domain License. Gear Live graphics, logos, designs, page headers, button icons, videos, articles, blogs, forums, scripts and other service names are the trademarks of Gear Live Inc.