Wednesday October 29, 2008 9:52 am
Exchange Center: Week 1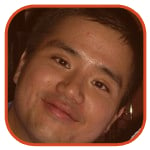 Tweet
Posted by Alvin Lai Categories: H2H, Talent, Waiver Pick Ups,

I know, I know, I probably need to come up with a better title than "Exchange Center." This feature will aim to comment on the add/drop transactions in leagues that I play in, especially those in our experts' league. There should be more stuff on our draft and league very soon.
Add/Drop #1: Marquis Daniels added for Robin Lopez
Question marks surround Mike Dunleavy. Knee injuries in ball players can linger on, so rolling the dice on Daniels makes for a good play, especially when you can drop someone like Robin Lopez, who is a speculative pick at best. Dr. A even suggested you handcuff Dunleavy and Daniels, if possible. Daniels has flashed some good numbers before, but like many bench players, consistency will be the determining factor in evaluating his overall fantasy value.
Add/Drop #2: Jeff Foster added for Mickael Pietrus
Ron Chow and I are playing the team that made this player exchange this week. Our experts league has two center spots, and the opposing roster was forced to leave one of these spots open, because only one center was drafted. Adding to the problems are that we play in a weekly league, so Foster can not join the starting lineup until week 2. Foster can and will grab a lot of boards, but that is all he does. Still, he represents an upgrade over an empty spot!
Add/Drop #3: Mario Chalmers added for Delonte West
This is a strange move to make before any games were played. West started and played more than 35 minutes in the season opener. Granted, he did not do much (6 pts, 2 rebs, 2 ast), but he can drain the three. Chalmers might end up starting for Miami, but rookie point guards are generally in tough as they start their careers. Props to Derrick Rose for kicking things off pretty well for himself last night.
Add/Drop #4: Kendrick Perkins added for Brendan Haywood
The guy that made this move in my main league had not realized the extent of Haywood's injury. Lesson learned…do your homework, folks!
Add/Drop #5: Russell Westbrook added for Monta Ellis
This move was made in a daily league. With the rosters churning every single night, it proves very difficult to hold onto an injured player like Ellis. In this league, he lasted until the 12th round. Due to other roster issues/injuries to begin the year, the decision was made to cast Ellis away. If Ellis is out there in your league, aim to get off to a fast start, so that perhaps you can pick him up and wait for him to return.
Add/Drop #6: Travis Outlaw added for Shane Battier
Outlaw scored 18 points which included two moneyballs. So far, this might be the best move of the bunch.
To end off, take a look at a couple of roster situations that are very important to fantasy hoops. Game one numbers are summarized below.
1. The Chicago Bulls guard rotation
Derrick Rose: 32 min, 11 pts, 4 rebs, 9 ast, 3 stl
Kirk Hinrich: 26 min, 15 pts, 2 rebs, 7 ast, 2 3pt
Ben Gordon, 26 min, 18 pts, 2 rebs, 3 ast, 3 3pt
Thabo Sefolosha started but played only 11 minutes. Perhaps there is room after all for Rose, Hinrich and Gordon to all be fantasy-worthy this year. Hinrich in particular could easily outperform where he was drafted.
2. The Chicago Bulls big man rotation
Drew Gooden: 28 min, 13 pts, 8 rebs, 1 blk
Tyrus Thomas: 41 min, 15 pts, 10 rebs, 1 blk
Joakim Noah: 19 min, 6 pts, 6 rebs, 3 blk
It was a good night all around for the Bulls. Tyrus logged major minutes and is the early front-runner for best late-round pick of the year.
3. The Los Angeles Lakers big man rotation
Andrew Bynum: 27 min, 8 pts, 3 reb, 3 blk
Pau Gasol: 33 min, 15 pts, 7 reb, 1 blk
Lamar Odom: 29 min, 9 pts, 7 reb, 1 ast, 1 stl
As expected, Odom came off the bench. Kobe Bryant led the team with eleven rebounds. The Lakers won handily so check back often to see how these three guys are dividing up the numbers.
4. The Portland Trail Blazers rotation
Rudy Fernandez had a great game (16 pts, 2 reb, 4 ast, 2 stl, 3 3pt) and logged 29 minutes. Steve Blake started at point guard. Travis Outlaw also started and had a good game. Jerryd Bayless played only 14 minutes and scored three points with zero assists. The health of Greg Oden will flesh out the rotation one way or the other.
© Gear Live Media, LLC. 2007 – User-posted content, unless source is quoted, is licensed under a Creative Commons Public Domain License. Gear Live graphics, logos, designs, page headers, button icons, videos, articles, blogs, forums, scripts and other service names are the trademarks of Gear Live Inc.