Sunday July 20, 2008 7:35 pm
Dropping Dimes Two on Two Tourney: Semi-finals!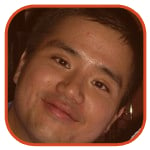 Tweet
Posted by Alvin Lai Categories: Site Features,
Our mock draft should be launching in a few weeks. Until then, our two on two tourney reaches its last couple of stages. The elite eight players that made it this far are an impressive bunch, Check it out.
The premise: (Feel free to skip down if you have been here with us before!)
The rules are simple. 64 of today's biggest stars, plus some fantasy forces and a few players of the "x-factor" ilk have been chosen to participate in this exercise. Assume each player is in perfect health and in peak condition, based on their current age and abilities, as well as their ability to work with a team mate. Players are teamed up randomly and each match-up is also determined randomly. Suppose these pairs of players play each other in a game of two-on-two: games to 11, two points for a three-pointer, and losers out (this is a change from last year's one-on-one tourney where it was winners out). You can make your comment after each article. Please vote just once for each match-up. If you are so inclined, feel free to make up an imaginary commentary of how you see the battle going down and I will try to include your input in future articles. You have one week to vote, then the results will be published and a new pair of match-ups will be announced. So check back here every week! The players will randomly get a new team mate each round.
Last year's one-on-one champ, Kobe Bryant, has not been included in the field of 64. Due to his one-on-one prowess, it seems too likely that a Kobe-Player X team would always win. So Kobe, hit the sidelines. I'm sure if Kobe knew about this, he might be a bit miffed at the lack of an invite, but surely he has bigger fish to fry than us!
Review of last week's match-ups:
Round 3, Game 3: Chauncey Billups/Shaquille O'Neal vs. Elton Brand/Marcus Camby
Round 3, Game 4: Kevin Garnett/LeBron James vs. Lamar Odom/Rashard Lewis
Thanks to Sarge for his stellar comments. Check the link below for what he wrote.
After Elton counsels Camby on how to survive Clipperland, here is what I see happening. This pair has the luxury of alternating against Shaq. Shaq at full strength these days is still older and much slower than the days of Big Diesel. Despite Camby being taller, I envision Brand starting out checking Shaq, which allows Camby to be a shot-blocking help defender. Brand himself is an accomplished shot-blocker, and his long wingspan would also help guard against Billups. Camby and Brand together would win the rebounding battle. Billups is a clutch shooter, but there would be too many tough shots against those outstretched long arms. Winner: Elton Brand and Marcus Camby.
There is not that much to say about the next game. KG and 'Bron is the sickest team-up to date. The talented Odom and Lewis would try to make it as much of a game as possible. Still…Winner: Kevin Garnett and LeBron James.
And now on to this week's match-ups:
Round 4, Game 1: Antawn Jamison and Dwyane Wade vs. Elton Brand and LeBron James
Antawn Jamison:
with Lamar Odom, beat Mike Bibby and Tracy McGrady in Round 1.
with Kevin Garnett, beat Ron Artest and Tim Duncan in Round 2.
Dwyane Wade:
with Allen Iverson, beat Samuel Dalembert and Deron Williams in Round 1.
with Elton Brand, beat Monta Ellis and Amare Stoudemire in Round 2.
Jamison and Wade were teammates in Round 3, and together beat Andre Iguodala and Yao Ming.
Elton Brand:
with Amare Stoudmire, beat Baron Davis and T. J. Ford in Round 1.
as mentioned above, teamed with Dwyane Wade in Round 2.
with Marcus Camby, beat Chauncey Billups and Shaquille O'Neal in Round 3.
LeBron James:
with Caron Butler, beat Chris Kaman and Hedo Turkoglu in Round 1.
with Andre Iguodala, beat Paul Pierce and Dwight Howard in Round 2.
with Kevin Garnett, beat Lamar Odom and Rashard Lewis in Round 3.
Jamison with his power forward body and long shooting range, has understandably made it this far into the competition. Everyone acknowledges a healthy Wade makes for a very formidable basketball player. They took out Iggy and Yao without too much debate, but now they deal with a major upgrade. LeBron paired with anyone left would make for a tough pair to beat.
Round 4, Game 2: Kevin Garnett and Manu Ginobili vs. Marcus Camby and Allen Iverson
Kevin Garnett:
with Zach Randolph, beat Ben Wallace and Jason Richardson in Round 1.
as mentioned above, teamed with Antawn Jamison in Round 2.
as mentioned above, teamed with LeBron James in Round 3.
Manu Ginobili:
with Dwight Howard, beat Jermaine O'Neal and Carlos Boozer in Round 1.
with Rashard Lewis, beat Josh Smith and Zach Randolph in Round 2.
as mentioned above, teamed with Allen Iverson in Round 3.
Marcus Camby:
with Paul Pierce, beat Rudy Gay and Rafer Alston in Round 1.
with Tony Parker, beat Luol Deng and Pau Gasol in Round 2.
as mentioned above, teamed with Elton Brand in Round 3.
Allen Iverson:
as mentioned above, teamed with Dwyane Wade in Round 1.
with Shaquille O'Neal, beat Chris Bosh and Caron Butler in Round 2.
as mentioned above, teamed with Manu Ginobili in Round 3.
Manu and the Answer were teammates last round, but now square off, each with a big man at their side. Watching two players that have won Defensive Player of the Year in the post would be fun. Manu has the reputation for flopping, something that won't help him here. Would Camby generate enough offense to help him and his former Nugget teammate move on?
See you next week for the finals, which will include a slight twist!
Previous match-ups:
Round 1: Games 1 and 2
Round 1: Games 3 and 4
Round 1: Games 5 and 6
Round 1: Games 7 and 8
Round 1: Games 9 and 10
Round 1: Games 11 and 12
Round 1, Games 13 and 14
Round 1, Games 15 and 16
Round 2, Games 1 and 2
Round 2, Games 3 and 4
Round 2, Games 5 and 6
Round 2, Games 7 and 8
Round 3, Games 1 and 2
Round 3, Games 3 and 4
© Gear Live Media, LLC. 2007 – User-posted content, unless source is quoted, is licensed under a Creative Commons Public Domain License. Gear Live graphics, logos, designs, page headers, button icons, videos, articles, blogs, forums, scripts and other service names are the trademarks of Gear Live Inc.