Sunday April 27, 2008 9:52 am
Dropping Dimes Two-on-Two Tourney: Round 1, Games 5 and 6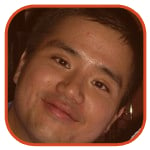 Tweet
Posted by Alvin Lai Categories: Site Announcements, Talent, Boston Celtics, Charlotte Bobcats, Houston Rockets, San Antonio Spurs, Portland Trailblazers, Los Angeles Clippers,
Props to Sarge for his piece that landed on Yahoo sports. If you are into baseball, check it out. I asked Sarge for his secret to success once. He said it helps to be really, really, really good looking. We all can't be Zoolanders like Sarge, but we can keep things rolling on in our two-on-two tourney.
Yao Ming continues to sit out of this year's playoffs. His Houston Rockets showed some guts by winning Game 3 in Utah, but they now head home down 3-1. Regardless of the the goings on in the real world, his name has been called to step onto the court for our tourney, where we assume he is at full health and in peak condition. Who gets to partner up with Yao? Check it out.
The premise: (Feel free to skip down if you have been here with us before!)
The rules are simple. 64 of today's biggest stars, plus some fantasy forces and a few players of the "x-factor" ilk have been chosen to participate in this exercise. Assume each player is in perfect health and in peak condition, based on their current age and abilities, as well as their ability to work with a team mate. Players are teamed up randomly and each match-up is also determined randomly. Suppose these pairs of players play each other in a game of two-on-two: games to 11, two points for a three-pointer, and losers out (this is a change from last year's one-on-one tourney where it was winners out). You can make your comment after each article, or if you like, send me an e-mail at alvinl@droppingdimes.com. Please vote just once for each match-up. If you are so inclined, feel free to make up an imaginary commentary of how you see the battle going down and I will try to include your input in future articles. You have one week to vote, then the results will be published and a new pair of match-ups will be announced. So check back here every week! The players will randomly get a new team mate each round.
Last year's one-on-one champ, Kobe Bryant, has not been included in the field of 64. Due to his one-on-one prowess, it seems too likely that a Kobe-Player X team would always win. So Kobe, hit the sidelines. I'm sure if Kobe knew about this, he might be a bit miffed at the lack of an invite, but surely he has bigger fish to fry than us!
Round 1, Game 3
: Thanks to Sarge, "coop" and Will Shu for their comments. Here is what they had to say.
Sarge: "Wow…great match-ups this week. I'm taking Camby and Pierce…Gay and Pierce one on one would be an amazing match-up, but I have to believe that Alston would just put up one of those 2-for-20 games. Camby would own the middle and PP could take care of the rest."
coop: "It's gotta be Camby/Pierce, because if nothing else they would pound the smaller Alston/Gay combo on D. Plus a healthy Camby can be GREAT and Pierce is a gamer.
Will: "...Camby and Pierce. Too big, too strong, too talented."
I also like the Camby/Pierce team here. Rudy Gay and Rafer Alston would make an interesting pair for sure, but sometimes the tournament draw sticks you with a bad match-up. So it's unanimous. Winner: Marcus Camby and Paul Pierce.
Round 1, Game 4:
Sarge: While it's a similar match-up in the second pairing given one center and some swingmen, I'm going with LBJ and Caron (assuming his knee is 100 percent). LBJ thrives in one-on-one situations. (Neither) Turk nor Kaman would be stopping him.
coop: The ONLY way Hedo and Kaman could win this game is if winner kept the ball and Hedo got hot or Kaman kept grabbing boards on the block and kicking them back out. Otherwise I don't think there are going to be many combos as potentially good as a healthy LeBron-Caron team."
Will: "...to me, just as lopsided as the first. Caron and LeBron have tremendous leaping ability that can manhandle Kaman and Hedo. Sure, Kaman is taller, and sure, Hedo is a better shoter, but how can a duo of Butler and LeBron not win?"
Definitely a LeBron/Caron partnership looks lethal on paper. As coop alludes to, the rules could sway the game to the underdogs, but we are playing losers out this year. That means even if Hedo or Kaman score, the ball goes into 'Bron's hands. And trading baskets with 'Bron is not going to work out. Winner: LeBron James and Caron Butler.
And now on to this week's match-ups:
Round 1, Game 5: Gerald Wallace and Brandon Roy vs. Yao Ming and Tony Parker
This could be the best match-up yet. The aforementioned Yao gets to join forces in a classic guard/big man combo with Tony Parker, member of the hated-cuz-they-keep-winning- San Antonio Spurs. In their way is what looks to be a brilliant pairing, Crash Wallace and B. Roy. This game would be a hot ticket for sure.
Round 1, Game 6: Lamar Odom and Antawn Jamison vs. Mike Bibby and Tracy McGrady
Bibby was included as part of the field after the Hawks made their run and claimed a playoff berth. They did manage to win Game 3, and the home team has won each game in the Celtics-Hawks series, but overall Bibby has been thorougly outplayed by Rajon Rondo. Meamwhile it looks unlucky T-Mac will shed his first round monkey off his back. Odom and Jamison are a pair of multi-talented big men who present match-up problems. This looks like another good one.
Looking forward to reading the comments! For any newcomers, please feel free to join in at any time.
Previous match-ups
Round One: Games 1 and 2
Round 1, Games 3 and 4
© Gear Live Media, LLC. 2007 – User-posted content, unless source is quoted, is licensed under a Creative Commons Public Domain License. Gear Live graphics, logos, designs, page headers, button icons, videos, articles, blogs, forums, scripts and other service names are the trademarks of Gear Live Inc.