Sunday April 20, 2008 9:19 am
Dropping Dimes Two-on-Two Tourney: Round 1, Games 3 and 4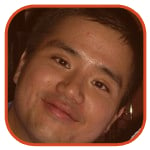 Tweet
Posted by Alvin Lai Categories: H2H, Site Features, Street Ball, Talent, Cleveland Cavaliers, Orlando Magic, Washington Wizards, Los Angeles Clippers,
LBJ and his Cavs got the job done against the Washington Wizards in game one of their first round series. Confidence should be admired, but adding fuel to the fire against someone like LeBron seems like risky business. Just ask Chris Bosh's girlfriend.
Let's recap the opening two games and set up the two-on-two matches for the upcoming week.
Round 1, Game 1: Will and Sarge were regular contributors to the one-on-one tourney last year. It's nice to have them back for this year's ride. Here's how they saw Tim Duncan and Ron Artest teaming up to play Rasheed Wallace and Richard Jefferson.
Will: "For the first match-up, I'll have to go with Duncan and Artest. Although I respect 'Sheed's high basketball IQ and unblockable jumper…Duncan has better defense and inside game than 'Sheed. Artest is just as quick but stronger than RJ."
Sarge: " I'm going with 'Sheed/RJ…'Sheed would dismantle Duncan in a game of one-on-one and RJ/Artest may be a lot closer than it looks on paper."
Guess I get to be the tie-breaker right off the bat. If it was 'Sheed and Artest versus the other two guys, it seems more of a slam dunk who would win. 'Sheed can take Duncan in this type of game. Artest brings a lot of toughness and defensive intensity, but can also distribute the ball and has more range on his jumper than RJ. His help defense on 'Sheed has me believing TD and the Tru Warier move on. Winner: Tim Duncan and Ron Artest.
Round 2, Game 2:
Will: "As for the second match-up, I have never been a Marion fan. His jumper is just terrible looking and he can't dribble worth…crud. David West and CB4 are pretty well-matched, so I don't think there is any trouble there. Marion can shut Josh down, but with good ball movement. Bosh and Howard can find a way to score." See the comments section for the rest of Will's comments.
Sarge: "...I see West and Bosh even, but Howard is the tipping point in that one. Marion needs a guard to run with. Howard can do it on his own."
Sarge alludes to the spin this tourney is going for, as compared to last year. Marion and a top flight point guard might have been a more attractive pairing. Bosh and West would be a nice battle to watch. As long as CB4 does not settle for the outside shot, and him and Howard keep the ball moving, they look good here. Winner: Chris Bosh and Josh Howard.
And now on to this week's match-ups:
Round 1, Game 3: Marcus Camby and Paul Pierce vs. Rudy Gay and Rafer Alston

I included "Skip to My Lou" last year because of his playground background, but his inclusion was slammed a bit. He had a solid year with the Rockets and I thought having him back with a team mate to play with would be interesting. Gay had a break-out campaign. Marcus Camby is the block specialist, of course, but his offense is not as polished as other big men in this field. In this match-up, he gets Pierce aka "The Truth" to run with. Gay and Alston might be the better pure athletes, but the other pair seem to have more skills and experience.
Round 1, Game 4: Chris Kaman and Hedo Turkoglu vs. LeBron James and Caron Butler
The pairings are decided randomly, and sometimes the cookie just crumbles a certain way. Kaman was on my banned list this year after ruining my fantasy hopes when I spent an early mid-round pick on him last year. Except for getting injured at the end, he was very solid this year. After Rashard Lewis joined the Magic, the buzz on Turkoglu was extremely low, but he was the steal of your draft in all likelihood.
With those kind words out of the way, they are in very tough against 'Bron and Caron. If anyone can dream up a scenario for Kaman and Turkoglu to emerge victorious, let's hear it. LeBon was unlucky last year after a first round pairing against Kobe Bryant, the eventual winner of the one-on-one tourney. He might not be liking any of the Wizards very much right now, but Butler is a nice running mate here.
See you next week.
© Gear Live Media, LLC. 2007 – User-posted content, unless source is quoted, is licensed under a Creative Commons Public Domain License. Gear Live graphics, logos, designs, page headers, button icons, videos, articles, blogs, forums, scripts and other service names are the trademarks of Gear Live Inc.