Sunday July 15, 2007 9:18 am
Dropping Dimes One-on-One Tourney: Third Round Begins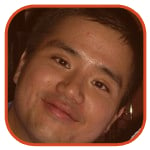 Tweet
Posted by Alvin Lai Categories: Site Features, Talent,
As we approach the dog days of summer, our one-on-one tourney starts its stretch run. The quarterfinals run through next week, and then our final four square off at the end of the month. Free agents were allowed to officially sign their contracts this past week, and Rashard Lewis is now one very rich man. I neglected to include him in our tourney this year, and that seems like a glaring omission now. So it goes. I think 'Shard is too busy counting his dollar bills this summer to participate anyways.
The premise: (if you know how this tourney operates, feel free to skip down!)
The rules are simple. 32 of today's biggest stars, plus some fantasy forces and a few players of the "x-factor" ilk have been chosen to participate in this exercise. Assume each player is in perfect health and in peak condition, based on their current age and abilities. Suppose these players play each other in a game of one-on-one: games to 11, two points for a three-pointer, and winners out. You can make your comment after each article, or if you like, send me an e-mail at .(JavaScript must be enabled to view this email address). You can now also make your comments on our Facebook group discussion board. Please vote just once for each match-up. If you are so inclined, feel free to make up an imaginary commentary of how you see the battle going down and I will try to include your input in future articles. You have one week to vote, then the results will be published and a new pair of match-ups will be announced. So check back here every week!
Review of last week's matches:
Round 2, Game 7: Tracy McGrady vs. Michael Redd
There was not much intrigue here at all, as the readers voted Redd off by a six-love score: three votes on our site, and three votes on our Facebook board. The sentiments were very consistent; T-Mac and his very nice all-around game plus his longer frame would overwhelm Redd. I don't think I've ever seen a Houston vs. Milwaukee game from start to finish, but the Buck coaches would not want Redd checking McGrady in a game situation, right? T-Mac dominates this from the opening point. Winner: Tracy McGrady
Round 2, Game 8: Kevin Garnett vs. Yao Ming
Aw shucks, isn't it nice when everyone agrees and plays nice together? KG might as well be Martin Brodeur because like T-Mac, he posts a shutout this week too. Personally I don't think Yao's 7-plus-feet frame received enough respect, no matter how big or how skilled or how quick KG is. Those tree trunks for legs that Yao has would be tough to push back against. But Yao's fatal flaw is his stamina, and I agree that KG would wear him out in the end. Yao would be a great partner in a two-on-two tourney (which just might be what we do here to pass the time next summer), but I have no qualms about The Big Ticket moving on. Keeping up with the current news, there is still no word on where KG will be punching in his ticket next year. Winner: Kevin Garnett
And with that our "Elite Eight" is set! Let's dive right into the first half our third round matches.
Round 3, Game 1: Kobe Bryant vs. Tracy McGrady
This was a bad draw for both players. Anyone following this tourney would have been fine with this match-up as the final. But on the playground you have to take on all comers, which is why this tourney randomizes the pairings every round. Both know how to lock a player down and both have many weapons to employ in their offensive game. Without a distinct size or speed advantage either way, readers will have to visualize the outcome like never before in this tourney. Kobe has just been picked second in our 2007 mock draft blog and Dennis alluded to the fact that Kobe's competitive fire is second to none in today's game. Yet although McGrady looks like he could fall asleep at any moment, he has some battle fuel in his tank too. Enough preamble already, let's get to it!
Round 3, Game 2: Chris Bosh vs. Tim Duncan
I like the respect Bosh has gotten in this tourney; it's nice to know he is not a forgotten man south of the border. The draw was not that kind to Bosh either, as he lands one of the two opponents remaining where he does not hold a clear size advantage. No one is as solid as Duncan down low, yet Bosh is no slouch in the post, and his shot has more range than Duncan's. CB4 also is faster than TD, but Tim has seen it all and will be prepared. Make sure you load up on cash at the bank machine before coming to this court, because this twin bill would sell like hotcakes!
See you next week! For those just joining us, you can follow this link to a previous post for access to all of the first round match-ups and the setup to Round 2.
© Gear Live Media, LLC. 2007 – User-posted content, unless source is quoted, is licensed under a Creative Commons Public Domain License. Gear Live graphics, logos, designs, page headers, button icons, videos, articles, blogs, forums, scripts and other service names are the trademarks of Gear Live Inc.