Sunday August 12, 2007 7:57 am
Dropping Dimes One-on-One Tourney: The Champ is here!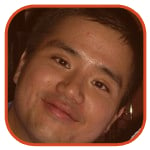 Tweet
Posted by Alvin Lai Categories: Site Features, Talent, Boston Celtics, Los Angeles Lakers,
With the start of the NFL season only weeks away, I'd like to give a little plug to Sarge's new football blog, First and 10 Inches. For the basketball-centric, fantasy football is simply a way to pass the time until the new NBA season starts, right? Sarge knows his stuff be it pigskin, hoops or his good looks, so check him/it out.
Thanks to all who followed and participated our one-on-one tourney this summer. Now that the mock draft season is in full effect, the time has come to make our exit. But first we have to crown our champion. Lakers vs. Celtics should mean something again as the Big Ticket has landed in Boston.
Kobe Bryant vs. Kevin Garnett
Here's what our readers had to say about the final match-up:
Patrick from Give Me The Rock: "The match-up we've all be waiting for. Their skills are fairly equal. Kobe's faster and has better range. Garnett is taller and has a much better inside game. Considering I hate Kobe with the passion of a thousand Coloradans and Garnett just got traded to my favorite team, I'm unabashedly voting for my boy, Garnett. But honestly, size matters in this tournament and Garnett's size advantage will be too much for Bryant in this game."

Will, one of our regular contributors to this tourney: "...I really love Garnett and I would love to vote for him, but there is this small part of me that thinks Kobe will win this. Actually a big part of me, no matter how much I resist. Let's face it, Garnett is the most agile power forward in the game. His timing is impeccable, which can be proven by amazing rebounding numbers, good number of dimes for a big man, and solid defense. He has nice handles, especially for a big man. Kobe on the other side has out of this world explosiveness. The epitome of a one-on-one player. In fact he's also the best one-on-two player. Double teams don't slow him down. He has killer instinct, sharpshooting, and defense to stop you dead in your tracks. What's the main difference between the two? Garnett is the most agile power forward. Nice handles for a big man. Compared to a guard, many of KG's strengths among 4s and 5s are common attributes among guards…" Well said, Will. Now get back to work before your boss catches you delivering this fine analysis while you should be moving paper from your in-box to your out-box.
Terrance, also a regular contributor: "I'll take Kobe. I don't like Kobe, but I think he wins. KG was traded to my favorite team and I was a fan before that. Kobe's range is deadly and plays good D. Just don't miss too many jumpers, Kobe, you're not getting the boards."
Finally, we have Dennis, our managing editor. I'd plug his About.com thing for him, but frankly he whores himself enough as it is: Kobe because 1) He's explosive. 2) He can rise up on anyone. 3) He's faster. 4) He has better lateral movement. 5) He has better body control. 6) He has quick hands. 7) He's the biggest competitor in the league. 8) He's angry right now (no trade…of himself or for someone good)...and you don't EFF with Kobe when he's angry."...Well said, D, and strangely succinct for you!
Time to look into that mirror, mirror on the wall, as we visualize this game.
Kobe wins the coin toss and gets the rock first. He stares right into the eyes of KG. "You should have joined me," he snarls. "Now, I must break you." KG picked the wrong time to don his #5 green jersey for the first time in a game. Kobe checks the ball quickly and immediately drives on the taller Big Ticket. Five inches of height and thirty pounds of weight should be a decided advantage for Garnett, but why would this bother Kobe when he used to practice against Shaq? Two steps and he's by his competition…reverse lay-up. Next point, again Kobe takes it right to the paint. Again, he dodges KG's outstretched arms and swishes the net. On the next point, he drives baseline and slams it home. Then he drives left, reverses and breaks KG's ankles while hitting a soft ten foot jumper. His full arsenal is in full effect tonight. Every time he scores, he utters the name of a great Laker from yesteryear. "Magic." Swish. "Kareem." Kiss of the glass. "Worthy." Slam. "West." Swish.
It's 7-0 and KG has not even touched the ball. "Green makes me puke" says Kobe, referring to KG's new jersey. KG backs off on Kobe, and Kobe takes the bait…launching an off-balanced jumper from just inside the arc. KG grabs the long rebound. He backs Kobe down, turns and hits an eight-footer. He narrows the gap by taking Kobe down low, using his height advantage, and grabbing the offensive boards. KG is agile, but this isn't some lead-footed big man he is up against. Sure, Kobe is rightfully well-known for his competitiveness and killer instinct, but KG also possesses a warrior mentality. He knows he is outclassed in speed and agility and the money for him is in his post game tonight.
KG scores five in a row before Kobe finally gets a clean steal. The competitor in him decides to keep driving. He scores two more buckets before KG swats one out of the sky. Kobe grabs the ball, makes an adjustment and put up another shot, but KG blocks it again. The Big Ticket might be the only player around 7-feet tall who is quick enough to block Kobe more than once on one play.
Garnett pulls ahead with another good run, but Kobe is relentless. His physical strength enables him to keep KG from backing him down at will. Another steal seals the deal. One successful drive and then a three-pointer wins it for KB81. KG, the nice guy that he is, wants to shake hands and hug afterwards. Kobe wants no part of it.
"See you November 23rd," he says, with his back to KG. "I'm gonna rip you up in your new home." Lakers at Celtics…be there!
Winner and Champion: Kobe Bryant.
Kobe is the best one-on-one player in the game today. He defeated five of the game's biggest superstars to show the world he is the greatest. Like Dennis, said, he's pissed off, and he plays great when he brings the rage.
That's all, folks. Thanks to all who chimed in. I appreciate your time and efforts, especially my Dropping Dimes brothers (Dennis, Sarge and Ron) and guys who came back more weeks than not and gave us their 10 cents on each match-up (Will, Patrick, Terrance, Jeff from our Facebook group, Kerry, etc).Check back with us next year, I'll see if I can cook up something else to keep the basketball fire burning over the summer.
Peace.
Here are the links to every article from the tourney:
First post: setting up the tourney
First round: results of LeBron/Kobe and Arenas/Iverson
First round: results of Nowitzki/Wade and Tony Parker/Ben Wallace
First round: results of TD/Shaq and Marion/'Sheed
First round: Results of 'Melo/KG and T-Mac/Amare
First round: Results of Ray Allen/Joe Johnson and Alston/Redd
First round: Results of Paul/Yao and Bosh/Nash
First round: Results of Camby/Iguodala and Howard/AK-47
First round: Results of Brand/Pierce and Artest/New Jersey Net SG
Second round: Results of Marion/Wade and Kobe/Pierce
Second round: Results of CB4/Mr. Eva Longoria and TD/Dwight
Second round: Results of Jesus Shuttlesworth/Tru Warier and Agent Zero/the other A.I.
Second round: Results of McGrady/Redd and KG/Yao
Third round: Results of Kobe/T-Mac and Bosh/Duncan
Third round: Results of Iggy/Flash and The Big Ticket/Artest
© Gear Live Media, LLC. 2007 – User-posted content, unless source is quoted, is licensed under a Creative Commons Public Domain License. Gear Live graphics, logos, designs, page headers, button icons, videos, articles, blogs, forums, scripts and other service names are the trademarks of Gear Live Inc.