Sunday July 29, 2007 8:40 am
Dropping Dimes One-on-One Tourney: Semi-finals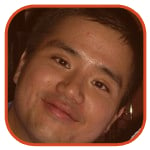 Tweet
Posted by Alvin Lai Categories: Site Features, Talent,
The "versus" idea seems to be a theme of the summer. Did a little surfing and found a bad ass tournament but the voting is a bit questionable because Jack Bauer of '24' was ousted in the first round! Not that I have anything in particular against Indiana Jones…
I have also seen hottest celebrity tournament brackets but here's a hottest Disney princess tournament that some might find interesting.
Of course I am partial to our very own one-on-one-tourney. It's the semi-finals! So let's see who made the final four and then announce this week's match-ups.
The premise: (if you know how this tourney operates, feel free to skip down!)
The rules are simple. 32 of today's biggest stars, plus some fantasy forces and a few players of the "x-factor" ilk have been chosen to participate in this exercise. Assume each player is in perfect health and in peak condition, based on their current age and abilities. Suppose these players play each other in a game of one-on-one: games to 11, two points for a three-pointer, and winners out. My e-mail address for Dropping Dimes is currently inactive so you can make your comment after each article, or make your comments on our Facebook group discussion board. Please vote just once for each match-up. If you are so inclined, feel free to make up an imaginary commentary of how you see the battle going down and I will try to include your input in future articles. You have one week to vote, then the results will be published and a new pair of match-ups will be announced. So check back here every week!
Review of last week's matches:
Round 3, Game 3: Andre Iguodala vs. Dwyane Wade
Will: "AI2 vs. D-Wade is as an exciting match-up as any over. AI2 saved my fantasy team this season, and D-Wade screwed my competition's team. These two are pretty even athletically, so the factor is their talent. Of course Wade is a one on one nightmare and AI2 really showed his talent season, but Wade would be too much for Iggy to handle."
Sarge: "...I think the Iguodala/Wade match would be a lot closer than anticipated. If Iggy could force Wade to shoot from the outside, he'd have a better chance. Also if Donaghy isn't reffing…ZING!"
Wade seems to be the only player who can consistently overcome a size disadvantage in this tourney. It is very interesting that Iggy might match up better than his first two opponents, Dirk Nowitzki and Shawn Marion. Andre has not made an all-star game yet, but his time is now. Sarge had some great insight as usual; Iggy would have to try to force Wade to remain outside if he is to win. I just don't think Flash would settle for the outside jumper though. With his relentless attack, he makes the semi-finals. Winner: Dwyane Wade.
Round 3, Game 4: Ron Artest vs. Kevin Garnett
Sarge: "I think the Ticket would take the Nutjob, but again, it'd be very close. It'd come down to the inside game as I don't think Artest could be counted on to drain a lot of outside shots over the big man."
Will: "KG, I think, would be Artest, though not easily. Up until now Artest has been up against players weaker than him. Now he faces the Big Ticket and I just don't think Artest has the tools to consistently score over KG, or stop him."
It looks like this is the end of the line for the Tru Warier. He had a very nice run, but KG would just bring too much to the party. Artest would be up to the challenge, but like Sarge and Will pointed out, it would be very difficult for Artest to generate consistent momentum on offense against KG. Winner: Kevin Garnett.
And now on to the semi-finals! As usual, the match-ups were randomly determined, and the fantasy powers-that-be have decided to pair the players off by position.
Round 4, Game 1: Kobe Bryant vs. Dwyane Wade
Again Kobe avoids a game against a big man. This is definitely the headliner for the coming week. These two are probably the best one-on-one players in the league today. I don't want to say much more and take away from the glowing marquee showcasing these two awesome players.
Round 4, Game 2: Chris Bosh vs. Kevin Garnett
Bosh has thus far been able to out-quick any big men (Tim Duncan) and out-big any guards (Tony Parker and Steve Nash) to make it this far. Bosh would be flattered to be compared to KG, and certainly the experience weighs heavily in favour of The Big Ticket. This would also be a very good game to watch.
Looking forward to the reader input as always. The one-on-one tourney final will fun next week, and we will wrap it all up by early August. By then our mock draft blog will be in full swing, we will be on the downhill side of the summer, and the next season is a few short months away!
See you next week. Here's a link to last week's post if you would like to find links to past entries for this tourney.
Peace.
© Gear Live Media, LLC. 2007 – User-posted content, unless source is quoted, is licensed under a Creative Commons Public Domain License. Gear Live graphics, logos, designs, page headers, button icons, videos, articles, blogs, forums, scripts and other service names are the trademarks of Gear Live Inc.