Sunday July 22, 2007 7:12 pm
Dropping Dimes One-on-One Tourney: End of Third Round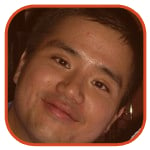 Tweet
Posted by Alvin Lai Categories: Site Features, Talent,
Other duties beckon today, so sorry to anybody who was looking for the results of our first two third round matches, as well as the setup to the next two matches. Do you want to see Kobe go against KG? You know what to do then.
The premise: (if you know how this tourney operates, feel free to skip down!)
The rules are simple. 32 of today's biggest stars, plus some fantasy forces and a few players of the "x-factor" ilk have been chosen to participate in this exercise. Assume each player is in perfect health and in peak condition, based on their current age and abilities. Suppose these players play each other in a game of one-on-one: games to 11, two points for a three-pointer, and winners out. You can make your comment after each article, or if you like, send me an e-mail at .(JavaScript must be enabled to view this email address). You can now also make your comments on our Facebook group discussion board. Please vote just once for each match-up. If you are so inclined, feel free to make up an imaginary commentary of how you see the battle going down and I will try to include your input in future articles. You have one week to vote, then the results will be published and a new pair of match-ups will be announced. So check back here every week!
Review of last week's matches:
Round 3, Game 1: Kobe Bryant vs. Tracy McGrady
Will, one of our regular tourney contributors alluded to how the match-ups are getting easier and easier, and more and more people are agreeing with each other. This tends to happen with very well-known commodities. Which was better, "March of the Penguins" or the "Stars Wars"? This question may sound easy to you, or it might lead to some debate because the movies are so different. Now if I ask you which do you prefer: "Lord of the Rings" or the "Stars Wars" saga, whether you like to or not, you already have some pre-conceived idea of where you stand. That's what happens with match-ups like these. Kobe and T-Mac are similar enough that people will choose who they already decided was better. McGrady would give Kobe a great fight, but it looks like Kobe will have to face someone with a different skill set than him if he is to end his run in defeat. He has already cast aside LeBron James, Paul Pierce, and now McGrady. Winner: Kobe Bryant.
Round 3, Game 2: Chris Bosh vs. Tim Duncan
Perhaps Will meant to appeal to the anti-Spurs sentiment, hoping that by making TD's match-up seem like a romp, others would unite to support Bosh. There's nothing like telling people the choice is easy so that they go in the other direction…what an interesting slice of human nature. To quote Patrick, "I like Bosh. I don't know why. I just do." His was the first of three votes (including one on our Facebook board), four if you count mine, to pull of this upset.
Bosh is my hometown hero. Hey, there's rules about how the tourney runs, but there aren't that many rules in how you vote, just that you vote once. You don't have to agree with me, but I think Bosh can take Duncan in something like this. For one, Bosh would take it as a challenge to face the best power forward ever. Duncan remains focused on continuing the Spurs success (as he should be). Duncan excels in the Spurs' system, but here he has to take the ball from the check-point, which for people that play one-on-one, sometimes is as far as the three-point line. So Duncan has to back Bosh in 15-20 feet? Bosh is long, and faster than Duncan. Plus his shot has more range. He could do the take-the-outside-shot-and-run-pass-Duncan-to-pick-up-any-loose-ball thing. In the Raptors' offense, to a fan sometimes Bosh seems to get the ball too far from the hoop. But now all those possessions where he faces the basket will help "spur" his victory. The same arguments have been used for other players, though admittedly they weren't exactly the same situations. Still…"KG's faster than Yao so KG wins"..."Ray Allen has the better outside shot so he beats Joe Johnson." My vote is only one, but in this best-of-seven series, CB4 closes it out in six. Winner: Chris Bosh.
Now on to this week's match-ups. Unfortunately the setup will be brief, but hopefully the pairings speak for themselves.
Round 3, Game 3: Andre Iguodala vs. Dwyane Wade
This game would be electrifying. Surely bold drives to the hoop and killer dunks would be part of the package.
Round 3, Game 4: Ron Artest vs. Kevin Garnett
Both of these guys have had impressive runs in our tourney so far. Does KG negate Artest's toughness because he too has a warrior's mentality? After defeating Vince Carter and Ray Allen, Artest must go against a bigger player for the first time here.
See you next week! With our mock draft blog underway, and Sarge finding his writing/dime dropping groove again, this feature no longer stays at the top of the page for the entire week. Here's hoping you continue to make the small effort to find where we are at!
Peace.
© Gear Live Media, LLC. 2007 – User-posted content, unless source is quoted, is licensed under a Creative Commons Public Domain License. Gear Live graphics, logos, designs, page headers, button icons, videos, articles, blogs, forums, scripts and other service names are the trademarks of Gear Live Inc.