Thursday March 1, 2007 10:34 am
Dropping Dimes on the Daily: March 1, 2007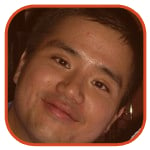 Tweet
Posted by Alvin Lai Categories: Atlantic Division, Central Division, H2H, Northwest Division, Pacific Division, Props, Rookies, Roto, Site Features, Southeast Division, Southwest Division, Talent,
Dropping Dimes On The Daily is all about the team looking at the previous night's performances and mentioning those that did pretty goodly and those that did pretty badly. Goodly is a word, right? Anyway, this will be a quick look around the league, so don't expect a ton of text, just some daily fantasy basketball goodness!!! Please note that this is the fantasy basketball section of ElevationMag.com's Daily Top Picks. Check it out and see your daily rumors, quotes, headlines, and facts! But read the fantasy section HERE!
The Fig Cap: Il Mago has ill moves!
The Heat beat the Wiz without Dwyane Wade, the Flash,
Shaquille O'Neal came up huge and Jason Williams was cash.
With no Jamison and no Caron,
Deshawn led the way, but they could not hold on.
No Shawn Marion, out with a left quad contusion.
And Boris Diaw is still ailing, to add to the confusion.
Amare was ILL, except in giving up the rock (31 pts, 14 reb, 6 TO)
While Iggy led the Sixers' win by scoring down in the block (24 pts, 6-6 FT)
In case you're late, Jamal Crawford is out for the season.
If that has you down, it should give you a reason,
to look at Jared Jeffries, who started and went 16 and six.
Gerald Green dropped in four treys, might that be a better fix?
The Jazz are still rolling, as the Grizz couldn't shoot.
Is you picked AK in the first, you still might want to shoot…
Yourself in the back, since that has blown up in your face.
Seven points but two steals and blocks enough to save grace?
The Hornets bested Atlanta, and their front-court was pure trouble.
David West and Tyson Chandler, each with a double double.
Add in Chris Paul's 24 points and 13 dimes.
And Joe Johnson's 27 and 8 still falls on tough times.
The Bulls crushed the Warriors led by Ben Gordon.
J-Rich and crew were the in-mates and Chicago rooks were the wardens.
Tyrus Thomas was efficient with 14 and 6 boards.
Thabo Sefolosha was nice with two downtown rip cords.
Would you call it a comeback if you were Scottie Pippen?
Bored of the good life, would you dream of rippin'
Back on the court, like the Raps did last night.
Led by the rook, Houston barely put up a fight.
If you wanted some blocks from Dikembe Mutombo,
Sorry to say last night he was a total zero (p pts, 1 reb, 0 ast, 0 stl, 0 blk)
Could AI and 'Melo finally be clicking?
Dwight Howard tried to battle back, but the sticking…
Point is that the Nuggets knew how to get to the charity stripe.
Still that kid is the future, he's not just about hype.
Crash Wallace owners are glad to see their man has returned.
So many injuries this year, it's easy to get burned.
The Kings scored 135, a lot of points to go around,
Their back-court of Martin and Bibby, how does 66 sound?
Ron Artest was out though, sitting with a sore knee.
And Okafor is down, with a similar story.
Last but not least, the Clips beat the Sonics.
If you counted on Livingston, he is now a chronic…
DNP as he is out for the season,
Don't clown him too much, he has a good reason.
It just means you now need to shore up your bench spot.
How about Earl Watson, 19, 3 and 5, ain't' that pretty hot?
I'm work-bound, so catch you on the rebound
Peace.
© Gear Live Media, LLC. 2007 – User-posted content, unless source is quoted, is licensed under a Creative Commons Public Domain License. Gear Live graphics, logos, designs, page headers, button icons, videos, articles, blogs, forums, scripts and other service names are the trademarks of Gear Live Inc.