Thursday February 8, 2007 11:37 am
Dropping Dimes on the Daily: February 8, 2007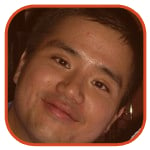 Tweet
Posted by Alvin Lai Categories: Atlantic Division, Central Division, Disses, Editorial, H2H, Northwest Division, Pacific Division, Props, Rookies, Roto, Site Features, Southeast Division, Southwest Division, Talent,
Dropping Dimes On The Daily is all about the team looking at the previous night's performances and mentioning those that did pretty goodly and those that did pretty badly. Goodly is a word, right? Anyway, this will be a quick look around the league, so don't expect a ton of text, just some daily fantasy basketball goodness!!! Please note that this is the fantasy basketball section of ElevationMag.com's Daily Top Picks. Check it out and see your daily rumors, quotes, headlines, and facts! But read the fantasy section HERE!
The Fig Cap: U-G-L-Y, my game is bad, no alibi, it's UGLY!
The jury's out on Chris Kaman, who to this layman,
Is a lame man.
One for six and zero blocks means you get put to the chopping block.
Sam and Shaun tried to make it right.
Together 33, 13 and 10, the guard play was tight.
The crystal ball was foggy on my man, Lebron.
Seven boards and hustle but his shot was not on.
Ilgauskas stepped up with a nice double-double,
Pavlovic also hit on sixteen, and put the Clips dealer in trouble.
Philly beat Charlotte led by Iggy's 27.
But Crash's four steals put his owners in heaven.
Bosh bested Dwight with a career best 41,
Plus 8 boards and steals and swats each worth one.
Dwight did just fine, hitting six from the line.
And dialed up on Rasho, to 32 and nine.
The Sonics squeaked by Indy by a solitary point.
Ray Allen as usual was the best shooter in the joint.
Four shots from downtown and perfect on free throws.
Jermaine sat this one out, but even he knows,
That Foster and Murphy sure can hit the boards.
But with him dressed in civies, there will be no rewards.
Agent Zero lost to the Spurs, as he jacked up twenty four,
Sinking only ten, the Wiz needed more.
Caron was pretty solid with 15 and eight,
While the Spurs as in life were fantasy good but not great.
The Nets finally won one, to end their recent slide.
With Krstic and RJ gone, it's been and up and down ride.
Eddie House was a spark, chipping in with sixteen.
Ride it while he's hot, he's no fantasy queen.
Joe Johnson wasn't right on the Hawks scoring just ten.
And lost the rock five times, please don't do it again.
If you're watching Speedy, he played half the game.
Just a matter of time before he once again pulls up lame.
The Celtics continued their tough losing ways.
This time Dwyane Wade has them talking for days.
30 points, 6 boards, nine dimes and a three!
Plus a steal and three blocks, awesome for an SG.
Shaq swatted away four, and scored only nine.
You know the Big Fella's waiting for playoff time.
Al Jefferson continues to play heavy minutes.
He'll keep doing well even when the Celts are not in it.
Minny trumped the Warriors, missing Baron once again.
But he says he feels better, just a matter of when.
So fantasy owners will just have to ride out this wave.
Maybe benefit from the digits that Jasikevicius gave. (20 pts, 4 rebs, 8 ast, 1 stl, 1 blk)
KG, the big ticket, perhaps the stat line of the night.
17-15-10, triple double, yeah, out of sight.
Meanwhile their coach keeps playing Mike James.
Please give Foye a chance, let's see if he's got game!
Gasol, 29 and 9 as the Grizz again lost.
But those good numbers from Pau, they came at a cost.
He barely passed at the line, shooting three for six.
And nine turnovers on the game might have you ripping up your tix.
Mike Miller continues to shoot out the lights.
Five moneyballs, two more than Terry and Josh for the night.
Don't fret if you are a Mavs fan or own Dirk.
His 38 and 10, 6 dimes is a work…
of art when you add his three swipes and four swats.
You might win this week if he's all that you've got.
Last but not least, the Hornets won in OT.
Six guys in double digits to spur victory.
Camby sat out, but the Answer is back.
Nene stepped up too, he seems to be back on track.
'Melo still smartin' from the all-star snub,
Twenty seven and nine, that's worth hitting the pub.
I'm now work bound…so catch you on the rebound!
Peace.
© Gear Live Media, LLC. 2007 – User-posted content, unless source is quoted, is licensed under a Creative Commons Public Domain License. Gear Live graphics, logos, designs, page headers, button icons, videos, articles, blogs, forums, scripts and other service names are the trademarks of Gear Live Inc.