Thursday February 22, 2007 10:24 am
Dropping Dimes on the Daily: February 22, 2007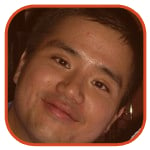 Tweet
Posted by Alvin Lai Categories: Atlantic Division, Central Division, Northwest Division, Pacific Division, Site Features, Southeast Division, Southwest Division,
Dropping Dimes On The Daily is all about the team looking at the previous night's performances and mentioning those that did pretty goodly and those that did pretty badly. Goodly is a word, right? Anyway, this will be a quick look around the league, so don't expect a ton of text, just some daily fantasy basketball goodness!!! Please note that this is the fantasy basketball section of ElevationMag.com's Daily Top Picks. Check it out and see your daily rumors, quotes, headlines, and facts! But read the fantasy section HERE!
The Fig Cap: I don't care if Duke is out of the top 25, I'm still going to REPRESENT…by fouling UConn.
Michael Redd's 38 almost had the Bucks in the black,
But the Pacers countered with a balanced attack.
Channeling the Matrix, was one Danny Granger,
A great all-around game, but he was no Lone Ranger,
As Tinsley dished eleven, and Jermaine grabbed 15 boards,
Marquis scored 22, this whole team deserves awards.
Eddy Curry swiped the rock twice to shed the anti-fantasy tag,
But bricks from the line means you ain't complete, like Elevation Mag.
Korver hit six treys, 31 points on the night, as Philly won easy.
Though Miller's five dimes but four turnovers might make you queasy.
Big Fundamental and Joe Johnson scored thirty.
But Manu did ten better, while getting down and dirty,
With a steal and a block to round out his stats,
For the Hawks, Zaza also did well with his at-bats (8 for 13)
'Bron's legend is still ahead of its time, but he was behind in the game,
Until Varejao put a game-winning o-reb putback to his name.
With Z out, the letters of the day were "A" and "V"
Anderson scored 16 and grabbed 15.
On the Raps, the point guards have come back down to earth,
Ford was 3-for-10, and Calderon has lost some worth.
Like Shakira's hips, the numbers don't lie.
Since C-Webb joined them, the Pistons have been fly.
In 22 minutes, C-Webb scored 18.
On the Magic, only Dwight was good, boarding 15.
The Hornets and David West, (32 points, 8 rebs, 4 stls)
Ended up best,
But Vince's 46 would put any fantasy foe to the test.
The Nachbar is still open, as he is still heatin up.
He's no "Microwave" but owners will still eat it up.
Time for a rookie watch, the 'Stache was nice.
26 points with four treys, if you bothered to roll the dice.
Emeka, again wrecked a rim with a Stevie Y in glass-cleaning.
While another loss has the Wolves and KG screaming.
This news will weigh on teams like a heavy boulder.
Wade in a loss dislocated his shoulder.
Shaq will have to step up like last night's double double.
Or it's fair to say the defending champs are in trouble.
Amare (32 and 12) led the Suns past the Celts
Gerald is slam dunk king, but on the waiver wire let him melt.
Nash has returned and is back to the same old,
While Gomes is still using his minutes to churn occasional gold. (21 and 7)
Azubuike…turns out to be a flukie,
Unlike Green Day's "Dookie."
Pietrus came back and did not do well.
But the Warriors won, despite Mike Miller ringing the crazy bell (45 points, 9 treys, 6 ast)
Mighty Mouse stepped up with 14 and 11 dimes.
And Rudy Gay starting continues to mean decent lines.
Last but not least, Jarrett Jack jacked up and dropped 30.
Sorry if this rhyme has gotten too wordy.
But Kobe needs mention before we finish.
He was 0-for on moneyballs, but have him you still wish (25-8-6, 2 stl, 1 blk)
I'm work-bound so catch you on the rebound.
© Gear Live Media, LLC. 2007 – User-posted content, unless source is quoted, is licensed under a Creative Commons Public Domain License. Gear Live graphics, logos, designs, page headers, button icons, videos, articles, blogs, forums, scripts and other service names are the trademarks of Gear Live Inc.