Thursday February 15, 2007 11:37 am
Dropping Dimes on the Daily: February 15, 2007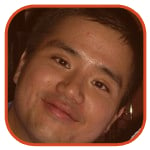 Tweet
Posted by Alvin Lai Categories: Disses, H2H, Props, Rookies, Roto, Site Features, Sleepers, Talent,
Dropping Dimes On The Daily is all about the team looking at the previous night's performances and mentioning those that did pretty goodly and those that did pretty badly. Goodly is a word, right? Anyway, this will be a quick look around the league, so don't expect a ton of text, just some daily fantasy basketball goodness!!! Please note that this is the fantasy basketball section of ElevationMag.com's Daily Top Picks. Check it out and see your daily rumors, quotes, headlines, and facts! But read the fantasy section HERE!
The Fig Cap: I should have made the guarantee five weeks ago!
Crash helped the Bulls burn with 32 points and 2 blocks,
Emeka hit blackjack in rebs, and six mega-watt swats.
Tyrus collected his check on 1-for-9 shooting,
Brezec only scored two, give that guy a booting.
Rudy Gay is starting and playing big minutes,
If you picked him up now, you still might be in it.
Jermaine needs a nickname but in the game he was smokin'.
23 and 9 with 3 palms on the Spalding.
Tinsley and you ride the roller coaster.
Last night he dipped to two points but 8 helpers.
On the Wiz, the Clue is the Butler did it.
Five swipes with his hands, but no candlestick.
Agent Zero hit 22 on pretty poor shooting.
While Iggy in the loss teased with triple-doub looting (14-8-13)
The NBA is big, but there is no team in Nantucket.
Maybe send Vince there, he could not buy a bucket.
Sure he ended with 17 and dished out 10 dimes.
But the Raps were the team in sync, in step and in time.
The Nets had to rely on Nachbar and Ed House,
While in a big game, Vince played like a mouse.
Bosh was again stunning, easy for the sell-out crowd to see,
Vince saying to himself, when I was here, I never heard "M-V-P."
A duo to watch might be Dwight Howard and Darko,
Keep this up and they could be the next Marty and Leo.
Along with Hedo, the Magic big men each scored 20-plus on the night.
Zach tried to clap back, but alone, the Blazers lost the big fight.
The Truth came through on his win guarantee,
with 32 points but no boards on the line to see.
Charlie V did not play and Redd is still out.
Bell and Mo Williams were good, but lack long-term clout.
In a clash of a previous championship match-up,
The Pistons were slow and spent the game playing catch-up.
Tayshaun was no prince and bricked most of his shots.
While Parker and Manu were runnin' quite hot. (16 and 20 points respectively)
Charlotte beat the Kings, Chandler's a rebounding machine.
Giving up his starting spot, Devin Brown is not keen.
He didn't play a lot, but he did score 15,
As did Kevin Martin, just me or is he losing steam?
Randy Foye started but his line was pedestrian.
KG's still a horse, he'd do well in equestrian?!
Nene might mean 'baby' and Camby is now back.
But 18 points, 4 steals a block might just crack…
a smile on all faces of his fantasy owners.
'Melo's nice line made him no fantasy loner.
The Cavs by a point went down in defeat.
Lebron still isn't putting fantasy teams back on their feet.
Hughes tried to play hero, 33 and 10 hits from the line.
But Deron Williams is shedding the Paul comparisons just fine. (33-6-12, 1 3pg, 2 stl)
When the moon hits your eye like a big pizza pie, that's Amare!
I had doubts on your comeback, I was wrong, so let me say sorry!
18 points, 13 rebs and a block, that's no cause for worry.
No Nash-ty, Nash-ty boy, well that's another story.
The Suns are shining dim as the Sonics went boom on their roster.
Ray Ray plus 'Shard and Nick went 73 in a scoring blockbuster.
Joe Johnson celebrated his all-star bid.
With 27 points, as the Hawks stopped a skid.
Cat Mobley was quick with five moneyballs.
While Brand sat out, but Chris Kaman stood tall. (20-13 and 6 blocks)
Stephen Jax and Monta for the Warriors were golden.
35 and 26 points, their shooting was molten.
The Knicks beat the Lakers but couldn't take back to back.
Little Nate stepped up to lead the attack.
© Gear Live Media, LLC. 2007 – User-posted content, unless source is quoted, is licensed under a Creative Commons Public Domain License. Gear Live graphics, logos, designs, page headers, button icons, videos, articles, blogs, forums, scripts and other service names are the trademarks of Gear Live Inc.