Wednesday October 29, 2008 9:29 am
Dropping Dimes Mock Draft: The Fifth Round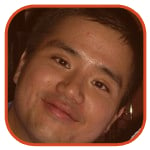 Tweet
Posted by Alvin Lai Categories: H2H, Site Features, Talent,
The season has started, so we have decided to wrap up our mock draft blog. Unfortunately we only got through four rounds. Refer to the master list for a recap of the picks. Hopefully your own draft(s) went well, and my condolences if you drafted Greg Oden. Oden obviously has a lot of potential and hopefully his ankle injury on opening night is not serious.
Just for the interest of our readers, here are the players we had slated to write about in the fifth round.
5.1 Andre Miller, PG, Philadelphia 76ers
Though not flashy and lacking a three-point shot, Miller was exactly what this mock team needed. After taking LeBron James, Josh Smith, Jason Richardson and Andrew Bogut, the firepower was there but a point guard was needed. Miller might end up with a dip in scoring this year, but his assist production will remain above average given all the different options the Sixers now employ.
5.2 Mike Dunleavy, SG/SF, Indiana Pacers
Dunleavy starts the year injured, and this pick was made before news of this broke. Like Hedo Turkoglu, many think they saw the best of what Dunleavy can do last year and some questions arise around whether or not he can do it again. Even with a small drop in production, he acts as a nice all-around option to add to Chris Paul, Dwight Howard, Pau Gasol and Gerald Wallace.
5.3 Stephen Jackson, SG/SF, Golden State Warriors
SJax could be in for a huge year. Sarge has fingered DeMarcus Nelson as a potential sleeper, but I heard on the radio today that Al Harrington has requested a trade. With the point guard spot in flux and Harrington perhaps out of town, this guy could take 30 shots a game.
5.4 Josh Howard, SF/PF, Dallas Mavericks
Howard made the news often during the off-season and provided some controversy. On the floor he remains a nice all-around threat; hopefully he will stay out of trouble.
5.5 Kevin Durant, SG/SF, Oklahoma City Thunder
I love Durant this year and think that starting next year, he could be a first round pick for the next ten years. Shooting-guard eligible, use his blocks to your advantage and deal with the relative lack of threes.
5.6 Jamal Crawford, PG/SG, New York Knicks
News about Crawford was mixed, to say the least. Initially he could be viewed as good value in the mid rounds given his all-around stat-stuffing lite kind of game. Then he was relegated to the bench at the end of the pre-season and could end up as trade fodder. Roll the dice on him and hope you do not end up with snake eyes.
5.7 LaMarcus Aldridge, PF/C, Portland Trail Blazers
Aldridge sees a spike up in value if Oden ends up missing significant time. It remains a crowded and talented Portland roster to contend with even without Oden in the mix.
5.8 Mehmet Okur, PF/C, Utah Jazz
Okur was added to a team that drafted Elton Brand, Marcus Camby, Jose Calderon and Michael Redd. With Camby iffy to begin the year, drafting Okur helps add depth and security. Obviously the threes go well with someone like Michael Redd.
5.9 David Lee, PF/C, New York Knicks
A popular man-crush this year, Lee is expected to be a double-double machine with good percentages this year.
5.10 Emeka Okafor, PF/C, Charlotte Bobcats
Not sure how much more Okafor and his game can grow, but 15-10 with two blocks and good FG% on a team that did not yet have a center (Allen Iverson, Carlos Boozer, Andre Iguodala, Jason Kidd) makes him a "need" pick.
5.11 Devin Harris, PG, New Jersey Nets
I drafted Harris in my main league, and am looking forward to a break-out season. On this team, he assumes the #1 PG spot since Gilbert Arenas remains out for a while.
5.12 Michael Beasley, SF/PF, Miami Heat
Admittedly Beasley was picked here mostly because it would be fun to write about him. His average draft position cracked the top 50 in Yahoo. Generally the rule is to avoid rookies in fantasy drafts because their production likely does not match their draft position. Plus most of them take over half a season to start playing consistently. Beasley has talent to spare though, and might be an exception.
Good luck this season!
© Gear Live Media, LLC. 2007 – User-posted content, unless source is quoted, is licensed under a Creative Commons Public Domain License. Gear Live graphics, logos, designs, page headers, button icons, videos, articles, blogs, forums, scripts and other service names are the trademarks of Gear Live Inc.