Wednesday September 10, 2008 12:02 pm
Dropping Dimes Mock Draft: Round 2, Pick 4 - Chris Bosh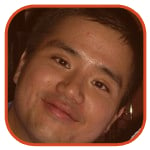 Tweet
Posted by Alvin Lai Categories: Atlantic Division, Toronto Raptors, H2H, Site Features, Talent,

There comes a point in every draft where one must come to terms with the fact that he or she may choose to select a player that is liked for one reason or another. Unlike Sarge's issues with Carlos Boozer, this does not have to be a bad thing. Perhaps the player stars for your home team. Or perhaps you cheered him on during his college days. Sometimes you cherish the memory of picking him in a past draft when he was still a diamond in the rough.
Of course, picking a player you like could either lead to double happiness if both you and the player have a successful season, or double misery if the player tanks which subsequently submarines your team.
Chris Bosh is coming back from a gold medal campaign with Team U.S.A. and his star shined quite brightly on that amazing roster. The Toronto Raptors have yet to make a deep run into the playoffs and that always limits the pub a player gets, even if he has become a perennial all-star. Here are CB4's best and worst stats from the past three seasons:
Best: 70 GP, 50.5 FG%, 84.4 FT%, 22.6 ppg, 10.7 rpg, 2.6 apg, 0.2 3pg, 0.9 spg, 1.3 bpg, 2.2 topg
Worst: 67 GP, 49.4 FG%, 78.5 FT%, 22.3 ppg, 8.7 rpg, 2.5 apg, 0.0 3pg, 0.6 spg, 1.0 bpg, 2.6 topg
By now the seasoned fantasy players among you are wondering where Marcus Camby is. I can give you a sneak preview and tell you that he is the very next selection, and Dennis Velasco has been assigned to sing his praises. Here's a quick comparison between Bosh and Camby using stats from last season:
FG%: 49.4% vs. 45.0% in favor of Bosh.
FT%: 84.4% vs. 70.8% in favor of Bosh.
Points: 22.3 vs. 9.1 ppg in favor of Bosh.
Rebounds: 13.1 vs 8.7 rpg in favor of Camby.
Assists: 3.3 vs. 2.6 apg in favor of Camby.
Steals: 1.1 vs. 0.9 spg. Call in pretty much even, though Camby technically wins.
Blocks: 3.6 vs. 1.0 bpg, obviously Camby's bread and butter.
Three-pointers: 0.2 vs. 0.1, in favor of Bosh, though obviously neither are major contributors here.
Turnovers: 1.5 vs. 2.3 in favor of Camby.
Camby and his dime dropping last year certainly provided the cherry on the ice cream sundae built from his boards and blocks. Certainly in roto and point leagues, Camby is a monster and should be drafted high. In head-to-head leagues, he makes the ideal third round pick, where you can draft two studs and then go for his dominance on the glass and off the block. But he will not last that long after what he has done in the last couple of seasons.
Both players have new front court situations to deal with. Bosh remains in Toronto, and gets to tag team with Jermaine O'Neal now. Hopefully the inside presence JON provides will help keep Bosh healthy. Camby joins Chris Kaman in Clipperland. What was the highest duo in rebounding average last year? That would be Tyson Chandler and David West of the New Orleans Hornets, who averaged 11.8 and 8.9 boards respectively. What about block party partners? That would be Zydrunas Ilgauskas and Ben Wallace with 1.6 blocks per game apiece, though that was achieved with Big Ben starting the year with Chicago. It will be very difficult for both Camby and Kaman to be top ten in blocks and boards playing beside each other. Expect a drop in both departments for Camby, though he will still be a top dog in both stats.
Meanwhile, Bosh could find himself grabbing a few more easy boards to pad his stats like Boozer does in Utah. In drafting him, he is not expected to be a top ten rebounder, but he should easily average a very solid 8.5-9.5 boards a game as usual.
On a team where Caron Butler was the first pick, it is nice to pick a guy who is "the man" on his team. Caron has to share the ball with Gilbert Arenas and Antawn Jamison. Meanwhile even with Jose Calderon starting and JON joining the team, no doubt CB4 headlines the Raptors. In the third and fourth rounds, the Butler/Bosh combo means you could go in a variety of directions depending on who is available.
Peace.
© Gear Live Media, LLC. 2007 – User-posted content, unless source is quoted, is licensed under a Creative Commons Public Domain License. Gear Live graphics, logos, designs, page headers, button icons, videos, articles, blogs, forums, scripts and other service names are the trademarks of Gear Live Inc.