Wednesday August 27, 2008 1:18 pm
Dropping Dimes Mock Draft: Round 1, Pick 11 - Gilbert Arenas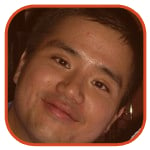 Tweet
Posted by Alvin Lai Categories: H2H, Southeast Division, Washington Wizards, Talent,

The end of the first round presents an interesting dilemma to ponder this year. A few megastars with studly fantasy pedigrees will remain available due to their injury woes last season. Some pumped up Gilbert Arenas as a first overall pick last year…should have listened to that voice in your head that actually believes in that video game cover jinx.
"High risk, high reward." That phrase gets uttered a lot in my main league whenever someone gambles and rolls the dice. So does betting on Gilbert this year mean snake eyes or that lucky number seven? Because you'd hate to crap out on entire year with your first pick.
The Fig Cap: 11th pick and I'll still available??? Pick me!
I have been posting the three-year highs and lows of each player I end up writing about just to get a sense of both their fantasy ceiling and floor. Here are what Arenas and his numbers look like with that analysis:
Highs: 80 GP, 44.7 FG%, 84.4 FT%, 29.3 ppg, 4.6 rpg, 6.1 apg, 2.8 3pg, 2.0 spg, 0.3 bpg, 3.2 topg
Lows: 13 GP, 39.8 FG%, 77.1 FT%, 19.4 ppg, 3.5 rpg, 5.1 apg, 1.7 3pg, 1.8 spg, 0.1 bpg, 3.8 topg
Many of the lows are from last year, which was a smaller sample size since he missed most of the season. At his best, he rains buckets from everywhere, is money from the line, swipes a ton of rocks and clocks in around the top 15 in assists. Combined with the injury risk, the high turnovers and lowish FG% make him a less attractive roto pick. However in a head-to-head league here is a guy who can help you dominate four categories while being very serviceable in the other small ball category (dropping dimes). At the worst? A lot of DNPs and scrambling to get to your computer while hoping and praying someone did not beat you in grabbing Antonio Daniels off the waiver wire.
Who else could you take here? Let's run down the list.
Dwyane Wade: Same kind of injury risk without the three-point production if they were both healthy. Wade looked great in Beijing. Arenas stayed home, and is hopefully getting stronger and stronger every day while skipping out on the Olympics.
Baron Davis: Hmm…interesting. Baron has his own injury baggage to lug around but was an iron man last year. He signed for big money and is on a new team. If they are both playing well, Baron will provide more assists while Arenas scores more and gives you the edge in FT%.
Marcus Camby: Camby joins Baron in Clipperland. I myself prefer a first round pick to score more than 10 ppg in a head-to-head league, even with the million blocks and rebounds.
A group of power forwards/centers including: Chris Bosh, Carlos Boozer, Tim Duncan, Al Jefferson. At the 11th spot in the draft, I would be guaranteed one of these four with my second pick, so picking Arenas to fill one of the guard spots works out pretty well.
We need more Hibachi back in our lives, so I am definitely pulling for Arenas to make a full comeback. It says something that he is not the first fantasy pick on his own team this year, with that honor likely going to Caron Butler. Take the risk if you have the stomach for it, but perhaps in the later rounds go for some players that provide constant production and tend to suit up game in and game out.
© Gear Live Media, LLC. 2007 – User-posted content, unless source is quoted, is licensed under a Creative Commons Public Domain License. Gear Live graphics, logos, designs, page headers, button icons, videos, articles, blogs, forums, scripts and other service names are the trademarks of Gear Live Inc.