Monday August 6, 2007 9:09 pm
Dropping Dimes Mock Draft Blog 2007: Round 2, Pick 7 - Josh Smith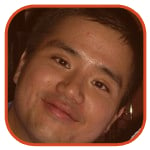 Tweet
Posted by Alvin Lai Categories: H2H, Roto, Southeast Division, Atlanta Hawks, Talent,
J-Smoove! Yo, we ain't got nuthin' to prove! J-Smoove! Yo, we ain't got nuthin' to prove! J-Smoove! Yo, we ain't got nuthin' to prove! J-Smoove! Yo, we ain't got nuthin' to PROOOOOOOVE.
If you are too young, or too cool to remember Fu-Schnickens, then that's too bad. That was a pretty hype track way back when. Maybe Atlanta needs to take hold of my riff on it and adopt it as Josh Smith's theme song.
Round 2, Pick 7: Josh Smith, SG/SF Atlanta Hawks
I have never had Josh Smith on any of my teams, but I picked him in our draft blog last year. I picked him as the second of back-to-back picks at the end of the third/beginning of the fourth round. My third round pick was Gerald Wallace. These picks were questioned. Well, things worked out quite well for Josh last season, despite another slow start that is one season away from being an official trademark. This year? If you want him, you better be ready to pony up a second round pick.
Here are Josh's stats from the last couple of seasons.
2005-06: 80 G, 31:48 Min, 42.5 FG%, 71.9 FT%, 0.4 3pg, 11.3 ppg, 6.6 rpg, 2.4 apg, 0.8 spg, 2.6 bpg, 2.0 topg
2006-07: 72 G, 36:42 Min, 43.9 FG%, 69.3 FT%, 0.5 3pg, 16.4 ppg, 8.6 rpg, 3.3 apg, 1.4 spg, 2.9 bpg, 3.2 topg
Ain't it amazing what five extra minutes of playing time can do for a young star's game? That swatting average was second in the league. Those 3.3 dimes a night are nice for a swingman. The steals are the real kicker though; when coupled with his blocks and his added rebounding, we have ourselves a middle-class version of the Matrix, albeit with less percentages. Maybe Josh should cut out those attempts from behind the arc a la Chicago's Luol Deng.
There isn't much better than drafting a player right when he is ready to hit the center stage. With ironman Joe Johnson showing some chinks in his invincible armor last year, Josh has a chance to lead the team in scoring, or least hit the 18-20 ppg range. The point guard situation cannot be as bad as it was last year. Al Horford is a nice addition, but the Hawks still need Smith to clean the glass.
When you pair Josh with Agent Zero, you have the makings or a very nice "oddball" team. Steals are already on lockdown, and yes, the percentages are a hole to fill, but keep in mind there are all the big men spots left to be filled on this team. A lot of known commodities were passed on to take Smith here. But then there's that saying about no guts…no glory.
Peace.
Previous Picks
NOTE: Fantasy basketball mock draft teammate in bold.
1.1. Lebron James, SF, Cleveland Cavaliers
1.2. Kobe Bryant, SG, Los Angeles Lakers
1.3. Shawn Marion, SF/PF, Phoenix Suns
1.4. Kevin Garnett, PF, Minnesota Timberwolves
1.5. Dirk Nowitzki, PF, Dallas Mavericks
1.6. Gilbert Arenas, PG, Washington Wizards
1.7. Steve Nash, PG, Phoenix Suns
1.8. Amare Stoudemire, PF/C, Phoenix Suns
1.9. Dwyane Wade, PG/SG, Miami Heat
1.10. Chris Bosh, PF/C, Toronto Raptors
1.11. Elton Brand, PF, Los Angeles Clippers
1.12. Yao Ming, C, Houston Rockets
Previous Picks this Round
2.1. Pau Gasol, PF/C, Memphis Grizzles
2.2. Chris Paul, PG, New Orleans Hornets
2.3. Jason Kidd, PG, New Jersey Nets
2.4. Andre Iguodala, SG/SF, Philadelphia 76ers
2.5. Rashard Lewis, SF, Orlando Magic
2.6. Dwight Howard, PF/C, Orlando Magic
© Gear Live Media, LLC. 2007 – User-posted content, unless source is quoted, is licensed under a Creative Commons Public Domain License. Gear Live graphics, logos, designs, page headers, button icons, videos, articles, blogs, forums, scripts and other service names are the trademarks of Gear Live Inc.