Wednesday August 1, 2007 6:49 pm
Dropping Dimes Mock Draft Blog 2007: Round 2, Pick 3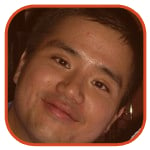 Tweet
Posted by Alvin Lai Categories: Atlantic Division, New Jersey Nets, H2H, Roto, Talent,
I had to let our first podcast marinate a little at the top of our page. It's not every day Kevin Garnett gets traded after all! The Atlantic Division is getting crowded! Certainly in terms of fantasy impact, New Jersey no longer has the best trio in the division. Isn't it great to have a huge trade like this to break up the summer doldrums? What else is going on in sports these days, besides the Tour de Farce?
This pick acquitted himself well last year in terms of answering the questions about his age and injury issues.
Round 2, Pick 3: Jason Kidd, PG, New Jersey Nets
With Chris Bosh already in tow for this team, we now have a solid PG-FC duo to build a team around. As solid as CB4 is, he's not a top five rebounder. Kidd finished 17th in rebounds last year, as a point guard. That amazing board work from a guard gives you some flexibility in the later rounds; you can pick that small forward to boost your treys even if their rebounding totals are on weak side. Kidd outrebounded notable big men like Antawn Jamison, Shaquille O'Neal and Rasheed Wallace last year. Okay, Eddy Curry too, if you want to bring up that "Curry line" stuff again.
Here are Kidd's stats over the last several seasons.
2004-05: 66 G, 36:53 Min, 39.8 FG%, 74.0 FT%, 2.0 3pg, 14.4 ppg, 7.4 rpg, 8.3 apg, 1.9 spg, 0.1 bpg, 2.5 TO
2005-06: 80 G, 37:12 Min, 40.4 FG%, 79.5 FT%, 1.7 3pg, 13.3 ppg, 7.3 rpg, 8.4 apg, 1.9 spg, 0.4 bpg, 2.4 TO
2006-07: 80 G, 36:42 Min, 40.6 FG%, 77.8 FT%, 1.6 3pg, 13.0 ppg, 8.2 rpg, 9.2 apg, 1.6 spg, 0.3 bpg, 2.7 TO
Back-to-back seasons of 80-plus games and more than 36 minutes a night should answer the lingering questions about his durability and his willingness to keep competing at a high level. The FG% is terrible, but thankfully his field goal attempts are not many compared to other all-stars (a little over 11 a game). He makes up for his poor shooting from the field and his average shooting from the line with outside buckets (solid trey production) and thefts (1.5-2 steals a game, thank you very much). And relatively speaking the turnovers are low for a top-tier point guard. The combination of three-pointers, rebounds, assists and steals make up for Kidd's lack of points.
Triple-doubles are a nice treat for fantasy hoopheads. This guy should have a bunch of them again next season. My final word is one of caution though…Kidd is working out with Team U.S.A. and that extra summer action could cost an old veteran like Kidd.
Previous Picks
NOTE: Fantasy basketball mock draft teammate in bold.
1.1. LeBron James, SF, Cleveland Cavaliers
1.2. Kobe Bryant, SG, Los Angeles Lakers
1.3. Shawn Marion, SF/PF, Phoenix Suns
1.4. Kevin Garnett, SF/PF, Minnesota Timberwolves
1.5. Dirk Nowitzki, PF, Dallas Mavericks
1.6. Gilbert Arenas, PG, Washington Wizards
1.7. Steve Nash, PG, Phoenix Suns
1.8. Amare Stoudemire, PF/C, Phoenix Suns
1.9. Dwyane Wade, PG/SG, Miami Heat
1.10. Chris Bosh, PF/C, Toronto Raptors
1.11. Elton Brand, PF, Los Angeles Clippers
1.12. Yao Ming, C, Houston Rockets
Previous Picks This Round
2.1. Pau Gasol, PF/C, Memphis Grizzlies
2.2 Chris Paul, PG, New Orleans Hornets
© Gear Live Media, LLC. 2007 – User-posted content, unless source is quoted, is licensed under a Creative Commons Public Domain License. Gear Live graphics, logos, designs, page headers, button icons, videos, articles, blogs, forums, scripts and other service names are the trademarks of Gear Live Inc.