Friday July 20, 2007 9:40 pm
Dropping Dimes Mock Draft Blog 2007: Round 1, Pick 7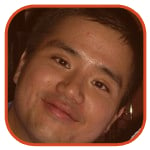 Tweet
Posted by Alvin Lai Categories: H2H, Pacific Division, Phoenix Suns, Props, Roto, Site Features, Talent,
Sarge punked Nash a bit last year by digging up one ugly photo of the two-time MVP. You can relive that blog entry here. Disturbing news broke today that an NBA ref bet on games that he was officiating; allegations of point shaving are sure to arise. The integrity of the league has been threatened, and it would be an utter disaster if more than this official were found to be involved.
While David Stern wades through this fiasco, fantasy ballers can thankfully count on Nash's production. He might have been ousted by Chris Bosh in our one-on-one tourney, and Bosh is still alive and has at match-up that finishes at the end of this week, but Nash is one of the few sure things in fantasy ball.
Just like how I broke down Shawn Marion's game by category, here's a look at Nash's game using last year's stats for reference. (League rank is in parenthesis.)
Field Goal Percentage: 0.532 (14th), 517 FG (27th)
Nash's value lies not only in his assists (duh) but in his incredibly efficient shooting from anywhere on the court. To be a small point guard like he is and land in the top 15 in FG%...it's just crazy. And he is a top 30 scorer, so his field goals made will have much impact on your team. Just stay away from any big men that have a chance of dragging the percentage down and you're in business.
Free Throw Percentage: 0.899 (5th)
Wow, Nash shot under 90% last year from the line? Does he ever suck! Ha ha, he will be top five in the league again next year, no doubt. There is always talk that Nash will have his playing time reduced so he will have more gas in the tank come playoff time, but his percentages will not be affected even if the Suns finally do follow through on this plan.
3-pointers: 156 3pm (11th)
Are there any other players that come to mind that can your fantasy team the nice percentages and a bunch of treys? Dirk Nowitzki doesn't nearly drain as many moneyball. Shawn Marion doesn't get to the line as often.
Points: 1412 pts (27th), 18.6 ppg (27th)
It's a good reference point to know that about 18.5 ppg will land a player in the league's top 30. In a 12-team league, if you can find three or four of these consistent scorers and they escape injury for most of the season, the points will be there for you.
Assists: 884 assists (1st), 11.6 apg (1st)
Nash could miss ten games and still lead the league in total assists by a healthy margin next year. Having Nash gives you a little room for error when you fill out the other guard spots on your team.
Steals: 57 steals, 0.8 per game
My kick-ass spreadsheet I mentioned in the Shawn Marion article lists the average amount of steals per game for fantasy-relevant guards last year at 1.0 per game. This is the main reason why Nash is not considered a surefire top five pick. Forwards clock in at 0.8 a game, and centers at 0.6 a game on my spreadsheet. The steals are a noticeable blemish when comparing Nash to Gilbert Arenas for example, but by no means a team killer.
Blocks: 6 blocks, 0.1 per game
So Nash doesn't block shots. When the top ten fantasy guards from last year are blocking about 0.2 a game, it is easy to see that this isn't a big deal. I will even lump in rebounds when I talk about blocks here, because thinking about these big man stats when you draft Nash is like asking Jack Bauer to be part of a sketch comedy ensemble.
Turnovers: 287 turnovers (3rd), 3.78 TO/g (4th)
Nash has the ball all the time, so of course the turnovers are going to accumulate. His assist-to-turnover ratio is stellar, and some leagues will employ this category instead of turnovers.
All in all, Nash is a very safe pick. By knowing what you are getting with your first round pick, the rest of your draft should set up nicely. There is no way Nash pulls an AK-47 submarine job on your team.
Previous Picks This Round:
1.1. LeBron James, SF, Cleveland Cavaliers
1.2. Kobe Bryant, SG, Los Angeles Lakers
1.3. Shawn Marion, SF/PF, Phoenix Suns
1.4. Kevin Garnett, SF/PF, Minnesota Timberwolves
1.5. Dirk Nowitzki, PF, Dallas Mavericks
1.6. Gilbert Arenas, PG, Washington Wizards
© Gear Live Media, LLC. 2007 – User-posted content, unless source is quoted, is licensed under a Creative Commons Public Domain License. Gear Live graphics, logos, designs, page headers, button icons, videos, articles, blogs, forums, scripts and other service names are the trademarks of Gear Live Inc.