Sunday July 15, 2007 6:47 am
Dropping Dimes Mock Draft Blog 2007: Round 1, Pick 3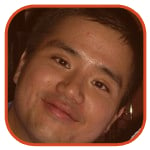 Tweet
Posted by Alvin Lai Categories: H2H, Pacific Division, Phoenix Suns, Roto, Site Features, Talent, Trades,

Dennis won our "experts" roto league this past season, and his team was fronted by the Matrix. It surprised me that he passed up on him here, but I can understand how the writer in him wanted to have the fun of writing about Kobe of no fixed address. You don't need me to tell you that Shawn Marion is darn good in fantasy hoops. First round picks rarely win your league for you, but any AK-47 owner of the last couple of years will tell you they can sure lose them. Let's take a look at what makes Marion a fantasy monster in this very early look towards the coming season.
Here's what we wrote about Marion last season..
Let's break down Marion's fantasy game by category using last year's numbers as a barometer (league rank is in parenthesis).
Field Goal Percentage: 0.524 (17th), 561 field goals made (1)
In head-to-head leagues, this category gets too much play. After all, even the best players will have weeks where they couldn't land a beach ball in the ocean, and other weeks, where they could thread a needle blindfolded while standing on their head. In roto leagues, of course a fantasy starter's shooting will average out, since they will always be in your lineup. Padding this category involves rotating in your bench players at the right time. All the big men we will be taking in the first round will have stellar FG%, and in owning Marion you can rest assured that he will keep up. He won't end up top ten or even top five in scoring like other fantasy monsters, but he puts the rock in the hoop enough to be a big difference maker in this category.
Free Throw Percentage: 0.810 (54th), 201 free throws made (7)
Marion at the line calls to a prevent defense philosophy. One might think 81% would land you higher on the list, but although he is above average, he fell short of being a top 50 player in this category last year. For an all-star he gets to the line VERY seldom, so his solid percentage won't boost your team average up like his FG% does.
Points: 17.5 ppg (35th), 1403 points (2)
Points are a small concession when you draft Marion early. Most everyone else will land a top 20 scorer and half your league will have a top 5 scorer after the opening round. Now, if points were the only category in your league, Marion is still a solid third-rounder. And at least a few 20 ppg scorers will still be available after the second round. In a standard 8 or 9 category league, his hustle stats are worth having this slight disadvantage early on, as long as you build a solid scoring crew all the way into the late rounds.
Rebounds: 9.8 rpg (8th), 785 total rebounds (9th)
There were seven players who qualified for the 2006-07 rebounding title that averaged more than ten boards a game. Marion fell five boards shy of joining this group. Including the players that did not play enough games or grab enough boards to qualify (Chris Bosh, Zach Randolph, etc), this number increases to 12. Over this decade Marion has yet to play every single game in a season, but he has never suited up less than 79 times. Both durable and consistent, the Matrix is easy money in the Windex department.
Assists: 1.7 apg (93rd), 134 assists (133rd)
Soundgarden plays in the background because as great as Marion is, he's a "Black Hole Sun." Less than two dimes a game for a player that stays on the floor as long as he does is filthy bad. However on second pass, I am willing to give him a mulligan. To investigate this further I took the top three forwards from each team last year in terms of playing time and compiled their stats on what I will call "The Dropping Dimes Kick Ass Spreadsheet." Why pick players based on playing time? Simply because being on the court begets opportunity, and also because the total of 90 forwards approximates the number of players at this position who will be drafted or picked up on the waiver wire over the season. I'll share other findings from the spreadsheet as the summer rolls on. For now, I bring it up because the average assist production from either forward position last year for fantasy-relevant players was 1.9 per game. So even though Marion still finds himself below average, it amounts to only one dime every five games. In conclusion, 1) grab those studs like 'Bron and KG who can keep up with the guards in assists and 2) the only passing Marion does might be on the city streets during his drive home, but your team won't be hurtin' like say, Shaq's free throws or Iverson's sub-40% shooting seasons.
Steals: 1.95 spg (6th), 156 steals (1st)
He's a master thief, 'nuff said. Anytime you sport a league leader in a category, it's an advantage. He has shown consistency here over his career thus far.
Blocks: 1.53 bpg (21st), 122 blocks (18th)
The small forwards drag down the average for forwards in my spreadsheet; the group as a whole average 0.5 swats a game. Marion triples that night in and night out. The Roto King of Kings, he is.
Turnovers: 1.4 topg (99th), 114 turnovers (126th)
This category gets a lot of play for Marion. Yeah, he doesn't rack up the assists, but he doesn't hurt you in turnovers! Leagues include this category simply to prevent teams from churning their roster day in and day out without consequence. According to my spreadsheet, fantasy-relevant forwards averaged 1.6 oopsies a game last year. So forget turnovers when it comes to analyzing Marion. Turnovers suck.
Focusing on last year's stats only can be a tragic mistake for fantasy owners (see: Peterson, Morris, from last year). Often coupled with this mistake is not being able to forecast who will step it up big time (taking Jameer Nelson over Deron Williams last year, for example). However Marion is money in the bank, and he has shown consistent production whether his point guard has been Steve Nash, Stephon Marbury or Jason Kidd. He was great when Amare missed a whole season, and he was great when Amare returned last season.
Marion's name is constantly being mentioned in trade rumblings. On any team, I am sure his hustle stats (boards, swipes and swats) would hold up. His three-point shooting might fluctuate depending on another team's philosophy, but he'd still nail one a game at the very least. If he was asked to be "the man" he could easily score more than 20 points a game. Whether his percentages hold up with the added responsibility is the key question if he were to be traded, but I think 47-48% would be the lowest his FG% would go. The turnovers would also climb in a new environment. Overall I doubt Marion could stay top dog on a team like Minnesota; he could even fall out of the top five if asked to shoulder the load without a capable point guard. But he's still a great bet to remain top 10, and at this point, that's why I pick him here.
Obviously stay tuned to what happens to Marion and adjust your draft day strategy accordingly. Hopefully this draft blog gives you satisfaction by inspiring your imagination 'cuz it ain't useless information. (Flipping through the channels a few days ago, the "next big" game show was on with Wayne Brady and a woman had a chance to win half a million dollars but she didn't know the lyrics to the Rolling Stones hit. Probably everyone could have sang that song in their sleep 30 years ago).
Peace.
Previous Picks This Round:
1.1. LeBron James, SF, Cleveland Cavaliers
1.2. Kobe Bryant, SG, Los Angeles Lakers
© Gear Live Media, LLC. 2007 – User-posted content, unless source is quoted, is licensed under a Creative Commons Public Domain License. Gear Live graphics, logos, designs, page headers, button icons, videos, articles, blogs, forums, scripts and other service names are the trademarks of Gear Live Inc.