Friday October 19, 2007 11:48 am
Dropping Dimes Mock Draft 2007: Round 6, Pick 9 - Leandro Barbosa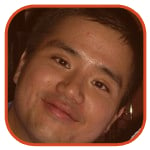 Tweet
Posted by Alvin Lai Categories: H2H, Pacific Division, Phoenix Suns, Roto, Site Features, Talent,

Let's kick it old school and start singing "Return of the Mack." Because Sarge is back and dropping some serious science on roundball. He mentions my guy in his latest impromptu feature, "I Like To Move It". I would agree with in that I would take Ray Felton first. However, I would also be quite happy drafting this guy more than two rounds later, as is the case in our mock draft blog this year.
Round 6, Pick 9: Leandro Barbosa, PG, Phoenix Suns
Here is a breakdown of Barbosa and his fantasy game:
Games Played: The history shows that there is some cause for concern. Barbosa missed 19 games in 2004-05 and 25 games in 2005-06. Last year he was healthy and suited up 80 times. The guy plays at warp nine and sometimes the cost of that is injuries.
Minutes: It has been an almost exponential rise in playing time for Barbosa, and it has translated into mega-fantasy production. Compare his minutes from 2004-05 (17:18) to the next year (27:53) to last year (32:42). Could he thrive as a starter? Who knows whether his game would hold up under those responsibilities but he is the ultimate sparkplug. Yes, Grant Hill gives the Suns another option to run the plays through, but if the Suns decide to rest Nash this year, Barbosa could still see an increase in playing time.
Field Goal Percentage: His last three seasons show that he is a good marksman: 47.5%, 48.2% and 47.6%. If all the forwards on your fantasy team shot that well, you'd be sitting pretty.
Free Throw Percentage: An 80.4% career shooter from the free throw, the only complaint here is that he does not get to the line like an all-star would. Hence, this eats into the benefit to your fantasy team.
Three-Pointers: Barbosa's been playing Around the World after practice. He hit 2.4 shots a game from downtown last year, and should get the opportunity to at least duplicate that this year.
Points: Maybe Grant Hill steps in and averages 14-16 ppg. Maybe Amare Stoudemire stays healthy all year. Maybe Shawn Marion quits whining and plays hard all year. Maybe Boris Diaw steps it up after a down year. All that means maybe Barbosa's scoring takes a dip. So he doesn't score 18.1 a game like last year. I would be surprised if he scores less than 15-16 ppg, which is still very solid for this point in the draft.
Rebounds: A couple of boards a game does not make him a huge factor, even when compared to guards only.
Assists: This fantasy team shows the way to exploit Barbosa's talents. Allen Iverson is the lead guard, and Deron Williams was added in the third round. Kevin Garnett captains this team. So the fact that Barbosa will only dish 3-4 assists a game is A-okay. Dimes are covered here, especially if another point guard is added next round.
Steals: 1.2 steals a game last year makes Barbosa a serviceable if not spectacular ball hawk. He is so fast, you would think he would cut off passing lanes more and thus the steals would add up more. Oh well.
Blocks: Only a handful of guards are big factors in blocks. Leandro is not one of them.
Turnovers: Being the "backup" helps fantasy owners keep the mistakes down. Turnovers are meant for active daily leagues only, where you sit at the computer late on Sunday and decide whether you can afford to sit your star players to protect your percentages and still win turnovers. And it's good for crazy leagues with no waiver period and no limit on moves. Otherwise, including them penalizes fantasy teams that employ players that touch the ball a lot, which makes no sense.
This team is shaping up to be very competitive, especially in head-to-head leagues…depending on how you feel about Zee-Bo, of course.
The mock draft and real draft season is well underway. For results of our experts league draft, click here! Also, be sure to check out each team's breakdown of how they thought the draft went. Finally, Ron and I are co-owning a team, and you can see my log of our draft right here. Peace.
Other Players on this Fantasy Team:
1.4 Kevin Garnett, SF/PF, Boston Celtics
2.9 Allen Iverson, PG/SG, Denver Nuggets
3.4 Deron Williams, PG, Utah Jazz
4.9 Emeka Okafor, PF/C, Charlotte Bobcats
5.4 Zach Randolph, PF, New York Knicks
Previous Picks this Round
6.1. Jason Terry, PG/SG, Dallas Mavericks
6.2. David West, PF, New Orleans Hornets
6.3. Luol Deng, SG/SF, Chicago Bulls
6.4. Danny Granger, SF/PF, Indiana Pacers
6.5. Andre Miller, PG, Philadelphia 76ers
6.6. Samuel Dalembert, C, Philadelphia 76ers
6.7. Al Harrington, PF/C, Golden State Warriors
6.8. Ben Gordon, SG, Chicago Bulls
Previous Round Selections
Round One Recap
Round Two Recap
Round Three Recap
Round Four Recap
Round Five Recap
© Gear Live Media, LLC. 2007 – User-posted content, unless source is quoted, is licensed under a Creative Commons Public Domain License. Gear Live graphics, logos, designs, page headers, button icons, videos, articles, blogs, forums, scripts and other service names are the trademarks of Gear Live Inc.