Thursday October 11, 2007 9:27 pm
Dropping Dimes Mock Draft 2007: Round 6, Pick 1 - Jason Terry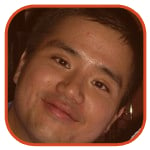 Tweet
Posted by Alvin Lai Categories: H2H, Roto, Site Features, Southwest Division, Dallas Mavericks, Talent,

People who follow "real" basketball probably have a small beef with Terry going at this point. After all, the Mavs have enjoyed much success in recent years, and "Jet" is one of the main reasons why.
We focus on fantasy hoops here. And thus, the perspective from this angle sometimes differs from reality. That is why all-stars like Tony Parker and Richard Hamilton have yet to see their names called in this draft blog, while some "questionable" players with known limitations in their game have been picked. Real life game sometimes does not translate into fantasy sports. Ask anyone who passed on Peyton Manning or Tom Brady multiple times while taking a running back who has never made the Pro Bowl.
So let us look into why Terry is more of a commercial airliner than a jet and how he stands to be good value at this point in the draft.
Round 6, Pick 1: Jason Terry, PG/SG, Dallas Mavericks
Here is a rundown of what people get with Terry using the usual major categories.
Field Goal Percentage: In the last three seasons, Terry has shot 50.1%, 47.0% and 48.4% from the field. This accurate shooting carries some oomph to it for your fantasy team; Terry has averaged more than 13 field goal attempts for two years running. Steve Nash gets a lot of buzz for his solid shooting as a point guard, but hey, JT is up there with him.
Free Throw Percentage: If you like the roto game, so far there is lots to like about Terry. For his career he has shot 83.6% from the line. He only takes about two to three attempts a game, but if every player on your team did what Terry does from the charity stripe, mark yourself down for top points in this category.
Three-pointers: Here is another check in the plus column for Terry. At this stage in his career, he is a 40+% shooter from downtown. With Dirk Nowitzki and Josh Howard demanding constant attention from opposing defenses, Terry will continue to have the opportunity to hit two moneyballs a night.
Points: Some perspective is needed here. Terry averaged 16.7 ppg last year which in and of itself sounds solid but nothing spectacular. This is the 61st pick in the draft and Terry was the 55th top eligible scorer last year, so if he is available at the end of the 5th/early 6th round in a 12-team league, you get a little bit of value with his scoring.
Rebounds: 2.4, 2.0 and 2.9 boards a game in the last three years will not earn Terry a parade, but for a combo guard, rebounds are not his territory. With Yao Ming, Pau Gasol and Al Jefferson on the team, Terry will never be chairman of the boards.
Assists: Here is what I meant in calling Terry a commercial plane rather than a jet. Fantasy GMs want 7, 8, 9 assists a game from their lead guard. Terry will dish a little over five a game. Last year he ranked 27th in the league in assists. He is solid, but is not a category dominator. The good thing about this team though, is that he is not the lead guard. T.J Ford ranked 6th last year in assists per game. As a duo, Ford and Terry will be just fine. Add in Joe Johnson and his all-around game and assists for this team look okay; one or two more solid point guard prospects will be needed in the later rounds.
Steals: Again Terry gets dissed here because he is not in the 1.5-2.0 swipe category. Hey, he has averaged 1.4 steals a game for his career and the hustle cat studs are long gone, so take his steady production here and live with it.
Blocks: Next question.
Turnovers: If your league uses this category, Terry provides relatively efficient production at 5+ assists per game but less than two turnovers a game.
So there you have it. Overall Terry is a solid fantasy player, the kind of second tier core player required to be successful in a competitive league. His bust potential is very minimal. It is a long time before this team gets to draft again so grabbing two point guards here made sense.
As for whether the Mavs can beat Golden State in the playoffs this year…we'll have to wait and see.
Peace.
Other Players on this Fantasy Team:
1.12 Yao Ming, C, Houston Rockets
2.1 Pau Gasol, PF/C, Memphis Grizzlies
3.12 Al Jefferson, PF/C, Minnesota Timberwolves
4.1 Joe Johnson, PG/SG, Atlanta Hawks
Previous Picks this Round
5.1. Antawn Jamison, PF/SF, Washington Wizards
5.2. Kirk Hinrich, PG/SG, Chicago Bulls
5.3. Mo Williams, PG, Milwaukee Bucks
5.4. Zach Randolph, PF, New York Knicks
5.5.Rasheed Wallace, PF, Detroit Pistons
5.6.Mike Miller, SG/SF, Memphis Grizzles
5.7. Manu Ginobili, SG, San Antonio Spurs
5.8. Ricky Davis, SG/SF, Minnesota Timberwolves
5.9. LaMarcus Aldridge, PF/C, Portland Trail Blazers
5.10 Ben Wallace, PF/C, Chicago Bulls
5.11 Lamar Odom, SF/PF, Los Angeles Lakers
5.12 T. J. Ford, PG, Toronto Raptors
Previous Round Selections
Round One Recap
Round Two Recap
Round Three Recap
Round Four Recap
© Gear Live Media, LLC. 2007 – User-posted content, unless source is quoted, is licensed under a Creative Commons Public Domain License. Gear Live graphics, logos, designs, page headers, button icons, videos, articles, blogs, forums, scripts and other service names are the trademarks of Gear Live Inc.