Wednesday October 10, 2007 2:48 pm
Dropping Dimes Mock Draft 2007: Round 5, Pick 11 - Lamar Odom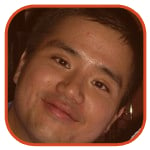 Tweet
Posted by Alvin Lai Categories: H2H, Pacific Division, Los Angeles Lakers, Roto, Site Features, Talent, Trades,

The Fig Cap: Lamar, cuz wrestle…for the ball is what he does.
Have you seen a "don't-er" lately? What's a "don't-er," you ask? They are everywhere. They operate by telling you what not to do. Don't draft injured guys. Don't draft rookies. Don't do this. Don't do that. Behind the scenes, they are the ones always making the stinging criticisms, because it is easier being the one to cut down an idea rather than the one trying to trail blaze with an original thought. In fantasy sports you can find lots of people that tell specialize in telling people what is wrong and should not be done…and with good reason…to a point. Guessing correctly who is a bust and who is a sleeper is part of the game. My beef is the reality of needing to roll the dice at some point in the draft is just as much a part of the game. Because taking 70 cents on the dollar every round by going with safe picks might guarantee a top half finish in your league, but the odds of winning it all are slim.
So let us now talk about what to do if you do end up drafting a guy like this.
Round 5, Pick 11: Lamar Odom, SF/PF, Los Angeles Lakers
To start, here is a recap of Odom's stats from the last few seasons:
2004-05: 64 GP, 36:17 Min, 47.4 FG%, 69.5 FT%, 0.6 3pg, 15.2 ppg, 10.2 rpg, 3.7 apg, 0.7 spg, 1.0 bpg, 2.5 topg
2005-06: 80 GP, 40:17 Min, 48.1 FG%, 69.0 FT%, 1.0 3pg, 14.8 ppg, 9.2 rpg, 5.5 apg, 0.9 spg, 0.8 bpg, 2.7 topg
2006-07: 56 GP, 39:17 Min, 46.8 FG%, 70.0 FT%, 1.0 3pg, 15.0 ppg, 9.8 rpg, 4.8 apg, 1.0 spg, 0.6 bpg, 2.9 topg
Let us start with the positives.
1. Consistency.
Lamar is a solid shooter from the field. As the second banana constantly in trade rumors on the Lakers, pencil him in for 15 points a night and 9-10 rebounds. He hovers around the coveted one-one-one line in three-pointers, steals and blocks.
2. He's a dime dropper.
Kevin Garnett comes to mind as the only other power forward who can pass like a second point guard on a fantasy team.
3. Even if he eventually gets traded, his game should remain on the level.
Odom was fantasy relevant on the Clippers and the Heat before being the key piece that brought Shaq to the Eastern Conference. Any team that wants him will have to give up quality talent i.e. a big contract to the Lakers. Odom will not be one of those guys that moves to another team and finds himself on the bench. He is able to find his offense within the flow of the team, and his talent gives him the potential for more fantasy output.
Now the less appealing matters…
1. Prone to injury.
It used to be drug suspensions that kept Lamar off the floor. He seems to have matured a lot through the years, but the injury bug continues to dog him. Although he can sustain production over an entire season as evidenced by his 2005-06 campaign, he is not a good bet for 80 games in any year moving forward. This particular fantasy team drafted Elton Brand before his injury happened, and second round pick Chris Paul is also coming off an injury-plagued year. For that matter, Caron Butler was also injured last year. The "do-er" in you sees that Paul and Caron are good to go, and a hope of 75 games from Lamar is not too much to ask.
2. Mediocre free throw percentage.
Odom does not get to the line like the first tier stars do, but he creates enough opportunities that 70% will take a toll on your team's numbers. But if poor free throw shooters were to be avoided at all cost, guys like Tim Duncan and Dwight Howard would never get drafted. Surrounding Odom with good shooters will be necessary, but not an impossible task.
3. No center or second point guard yet on this team.
Brand's injury is definitely a buzz killer. Here's some good advice: don't draft too early! This is a matter of grabbing talent and figuring out the positions later. LaMarcus Aldridge and Ben Wallace were taken right before this pick. The point guards still available either rack up the assists less than Odom does, or don't have a three-point shot. That is why I went with Odom here. I gambled that one of the two point guards I considered will be available after the turn. Does it work out? Stay tuned and find out.
Sure, it's a risk and might not work out. But make your picks on your own terms, balance the yin with the yang so that if it works out, you end up at the tailor's being fitted for your championship robe.
Anyone catch that play on words in the Fig Cap that references the Oakland rookie QB? You's sharp as a knife if you did. Thought that was just an awkward lead-in to the article, didn't you?
Peace.
Other Players on this Fantasy Team:
1.11 Elton Brand, PF/C, Los Angeles Clippers
2.2 Chris Paul, PG, New Orleans Hornets
3.11 Caron Butler, SF, Washington Wizards
4.2 Kevin Martin, SG, Sacramento Kings
Previous Picks this Round
5.1. Antawn Jamison, PF/SF, Washington Wizards
5.2. Kirk Hinrich, PG/SG, Chicago Bulls
5.3. Mo Williams, PG, Milwaukee Bucks
5.4. Zach Randolph, PF, New York Knicks
5.5.Rasheed Wallace, PF, Detroit Pistons
5.6.Mike Miller, SG/SF, Memphis Grizzles
5.7. Manu Ginobili, SG, San Antonio Spurs
5.8. Ricky Davis, SG/SF, Minnesota Timberwolves
5.9. LaMarcus Aldridge, PF/C, Portland Trail Blazers
5.10 Ben Wallace, PF/C, Chicago Bulls
Previous Round Selections
Round One Recap
Round Two Recap
Round Three Recap
Round Four Recap
© Gear Live Media, LLC. 2007 – User-posted content, unless source is quoted, is licensed under a Creative Commons Public Domain License. Gear Live graphics, logos, designs, page headers, button icons, videos, articles, blogs, forums, scripts and other service names are the trademarks of Gear Live Inc.