Tuesday August 21, 2007 6:41 pm
Dropping Dimes Mock Draft 2007 Round 3, Pick 3 - Baron Davis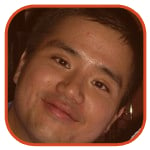 Tweet
Posted by Alvin Lai Categories: H2H, Pacific Division, Golden State Warriors, Roto, Site Features, Talent,
With this roster comprised only of the Matrix and 'Melo right now, a point guard is definitely the way to go. Before the Warriors knocked off the Mavericks in the first round of the playoffs, the haters were, well, hatin' on Baron. Some people employ the strategy of avoiding Baron because of his injury history. But then Amare Stoudemire, Dwyane Wade, Chris Bosh, Elton Brand, Yao Ming, Pau Gasol, Chris Paul, Jason Kidd, Allen Iverson, Ray Allen, Carlos Boozer, and of course Marcus Camby have current or past injury woes, but that did not stop us from calling their names in this mock draft blog. How much success can you achieve by playing safe ball anyways? Now don't get sweeped up by the hype of his playoff play, but the days of ignoring this guy are over.
Round 3, Pick 3: Baron Davis, PG, Golden State Warriors
It is pretty sad that Baron's 63 games played last year was a four year high. Would you have guessed that he actually started his career as an iron man, playing every game in his first three seasons? Coincidentedly once the Hornets moved away from Charlotte was when his injuries really started to take a toll.
For the longest time, I wouldn't touch Baron. Even when he was on the court, his percentages and his turnovers stunk like a broken down Diaper Genie. He slipped to the end of the fourth round in my h2h league last year, and I took the gamble. And I think last season is the beginning of a new dawn for B. Diddy. My team made a nice run in the middle of the season…then he went down. But still, Baron is back on the fantasy map, and yes, I'd say that even for a roto league!
Here are Baron's FG% numbers from the last four seasons:
2003-04: 39.5%
2004-05: 36.6% (with the Hornets)
2004-05: 40.1% (with the Warriors)
2005-06: 38.9%
2006-07: 43.9%
And here are his FT% numbers:
2003-04: 67.3%
2004-05: 77.1% (with the Hornets)
2004-05: 75.5% (with the Warriors)
2005-06: 67.5%
2006-07: 74.5%
Okay, he is not going to win you these cats all by himself. But almost 44% from the field and about 75% from the line is average enough that you enjoy the rest of his line from last year: 1.4 3pg, 20.1 ppg, 4.4 rpg, 8.1 apg, 2.1 spg, 0.5 bpg. That's money, baby, you just might not even know it.
Baron finished fifth in dimes per game last season. Here is how he stacks up against them, three of whom (Steve Nash, Jason Kidd, Chris Paul) have long ago been taken in this draft and one (Deron Williams) picked right after Baron.
FG%: Baron was better than Kidd (40.6%) and Paul (43.7%).
FT%: Baron finished last out of these five players. Deron and Kidd shot under the 80% we generally look for in a fantasy guard.
3pg: Baron fired more moneyballs per game than both Deron (1.0) and Paul (0.8). Actually Baron taking less three-point attempts can be directly correlated with his improving FG%.
Points: Baron was the only one to finish with more than 20 ppg.
Rebounds: Baron tied with Paul for second place behind Kidd (obviously).
Assists: As mentioned above, Baron was fifth in the league last year, 3.5 assists behind league leader, Nash. T.J. Ford (7.9) and Andre Miller (7.8) were close to eight helpers a night, but they do not compare to Baron in treys or steals (or points, for that matter).
Steals: Baron blew away the other top PGs here.
Blocks: Baron almost laps the field. A swat every two games is useful from a guard.
Turnovers: Baron tied with Deron with 3.1 turnovers a game, behind Nash's 3.8. Kidd (2.7) and Paul (2.5) were also over 2.5 turnovers a game.
Bottom line? Baron compares to and even outperforms other top point guards in the typical fantasy categories. I don't expect him to return to the mirage of his iron man ways, but a total games played that ends up higher than last year's 63 games is a reasonable hope. In real leagues, I still might hope someone else ends up with him because the injury concerns always cause people to follow the herd mentaility. But I will hate playing the team that has him this year. When he's on, Baron can win weeks by himself. He is a west coast player on a west coast team. His style of play suits the Warriors perfectly. With J-Rich traded to Charlotte, there might even be more production available for Baron next year!
Other Players on this Fantasy Team
1.3 Shawn Marion/, SF/PF, Phoenix Suns
2.11 Carmelo Anthony, SF, Denver Nuggets
Previous Round Selections:
Round One Recap
Round Two Recap
© Gear Live Media, LLC. 2007 – User-posted content, unless source is quoted, is licensed under a Creative Commons Public Domain License. Gear Live graphics, logos, designs, page headers, button icons, videos, articles, blogs, forums, scripts and other service names are the trademarks of Gear Live Inc.