Saturday September 1, 2007 7:56 am
Dropping Dimes Mock Draft 2007 Round 3 Pick 11 - Caron Butler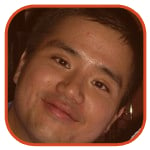 Tweet
Posted by Alvin Lai Categories: H2H, Roto, Site Features, Southeast Division, Washington Wizards, Talent,

This was the first pick that drew some grumblings behind the scenes. Third round? "It seems a bit early, but what do I know," wrote one of our resident experts in an e-mail. "I know what you are doing, BUT…" well, I can understand. But hey, the guy was an all-star. And a late season injury that ended his season on April 1st killed any momentum his great year would have garnered heading into the summer.
Round 3, Pick 11: Caron Butler, SF, Washington Wizards
If following the herd is your thing, please note that Yahoo!'s current "Big Board" has Caron ranked #25, which translates into the first pick in the third round for a 12-team league. In a mock roto draft on our Facebook group page, Mr. Butler was taken with the eighth pick in the second round, a pick that paired him with Dirk Nowitzki. (Note: our Facebook mock draft is a free-for-all where any member can make picks at any time so check us out and join in!). So the 35th pick in this draft blog does not seem like such a reach in comparison.
Here's a listing of Caron's stats from the last three seasons, with the last two as a Wizard.
2004-05: 77 G, 35:42 Min, 44.5 FG%, 86.2 FT%, 0.5 3pg, 15.5 ppg, 5.8 rpg, 1.9 apg, 1.4 spg, 0.3 bpg, 1.6 topg
2005-06: 75 G, 36:06 Min, 45.5 FG%, 87.1 FT%, 0.6 3pg, 17.6 ppg, 6.2 rpg, 2.5 apg, 1.7 spg, 0.2 bpg, 2.3 topg
2006-07: 63 G, 39:17 Min, 46.3 FG%, 86.3 FT%, 0.3 3pg, 19.1 ppg, 7.4 rpg, 3.7 apg, 2.1 spg, 0.3 bpg, 2.9 topg
Upward trends in FG%, points, rebounds, assists and steals make Caron a tantalizing pick this year. He still has room to improve, and 20 ppg, 8 rpg, 4 apg, 2.5 spg are reachable goals. His free-throw percentage is also rock-solid. With the increased minutes, the turnovers have accumulated, but if his assists continue to rise with the miscues, I personally would take that.
The problem in picking Butler is that his contribution to a fantasy team in three-pointers is substandard for a small forward. On this team, where an injured Elton Brand and the lead point guard, Chris Paul, also are not going to shoot money-balls, three-point shooters will become a priority as this draft progresses. And with Brand out until at least February, the typical big man stats (boards and blocks) will have to be shored up as well. Taking a look at the team in the 12 spot, they already have Yao Ming and Pau Gasol. So I'm going to gamble on not taking a big man, and hope that the player I have in mind comes back to me on the wrap-around. (Note to readers: no need to tease you with the suspense, Sarge did not want to play along and took said big man). Oh well.
Another concern is the downward trend in his games played. Last year's 63 games played was a career low for Caron. I would look for him to get back to 75+ games played this year. There has not been much news about his off-season rehab, so no news should be good news. If you like steals more than treys, there is not a whole lot separating Caron from Rashard Lewis, a player who just received a huge contract, and was taken with the fifth pick in the second round of this draft.
All in all, draft this Butler and by year's end you will be the one getting served. Or maybe you want to be the one doing the serving. Kids and their sayings these days; who can keep up?
Peace.
Here's what we said about Caron last year.
Other Players on This Fantasy Team:
1.11 Elton Brand, PF, Los Angeles Clippers
2.2 Chris Paul, PG, New Orleans Hornets
Previous Picks This Round:
3.1. Paul Pierce, SG/SF, Boston Celtics
3.2. Marcus Camby, C, Denver Nuggets
3.3. Baron Davis, PG, Golden State Warriors
3.4. Deron Williams, PG, Utah Jazz
3.5. Chauncey Billups, PG, Detroit Pistons
3.6. Gerald Wallace, SG/SF, Charlotte Bobcats
3.7. Vince Carter, SG/SF, New Jersey Nets
3.8. Tracy McGrady, SG/SF, Houston Rockets
3.9. Jermaine O'Neal, PF/C, Indiana Pacers
3.10 Michael Redd, SG, Milwaukee Bucks
Previous Round Selections
Round One Recap
Round Two Recap
© Gear Live Media, LLC. 2007 – User-posted content, unless source is quoted, is licensed under a Creative Commons Public Domain License. Gear Live graphics, logos, designs, page headers, button icons, videos, articles, blogs, forums, scripts and other service names are the trademarks of Gear Live Inc.