Monday August 13, 2007 8:56 am
Dropping Dimes Mock Draft 2007: Round 2, Pick 11 - Ray Allen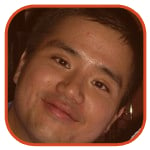 Tweet
Posted by Alvin Lai Categories: Atlantic Division, Boston Celtics, H2H, Roto, Talent, Trades,
DO NOT DRAFT RAY ALLEN. We here at Dropping Dimes have made these type of statements before. Amare Stoudemire dropped to the very end of the second round last year in our inaugural mock draft blog. Sarge made that "gutsy" pick and obviously Amare turned out more than all right. Well, this year between his injury woes and his trade to Boston, Ray has dropped from the end of the first round in last year's draft to almost the end of the second round this year. So is the "Velasco Amare factor" the reason that Ray slipped? Or is this a proper market correction to his fantasy value?

If you Google "Ray Allen's ankles," you get pictures like the one I have shown here. That's the bad news. I cannot even say for sure that is his foot, and maybe the person who launched this into the world wide web is a Shuttlesworth hater but this photo makes you want to say DO NOT DRAFT RAY ALLEN. That's the bad news. The guy is in his early 30s, but parts of his lower extremities are aged to the 60s at least. But now here comes the good news.
Ray Allen is on the Celtics. And he gets to run every night with Paul Pierce and Kevin Garnett. How the big fantasy production pie gets divided up in Bean-town will be one of the hottest questions heading into your drafts this season. With two fellow all-stars on the roster, Ray no longer has to shoulder the load like he did in Seattle. And so, even with decrepit ankles, he could still be a fantasy stud. I know, I know, how many shooting guards in their 30s have come back from major injury and continued their stellar stats from yesteryear? According to Bill Simmons from ESPN, just one…Reggie Miller. Simmons hated on the Allen trade but not that KG is also on the team, he like the rest of the Celtic fans are soiling the pants with glee in anticipation of their expected return to prominence.
All that does not matter unless you live in Boston. What matters is how much Jesus Shuttlesworth is worth as he joins his third team. So let us break down how the rock has been passed around on previous teams of Ray Allen.
During his Seattle years, they never had anything close to a "top three" but it is worth looking at how the scoring was divided up amongst the three leading point producers.
2006-07: Allen (55 G, 26.4 ppg, 21 FG), Rashard Lewis (60 G, 22.4 ppg, 16.8 FG), Chris Wilcox (82 G, 13.5 ppg, 10 FG)
2005-06: Allen (78 G, 25.1 ppg, 19.2 FG), Lewis (78 G, 20.1 ppg, 14.8 FG), Wilcox (29 G, 14.1 ppg, 9.7 FG)
2004-05: Allen (78 G, 23.9 ppg, 19.2 FG), Lewis (71 G, 20.5 ppg, 16.2 FG), Vlad Radmanovic (63 G, 11.8 ppg, 10.3 FG)
Ray was traded from Milwaukee to Seattle during the 2002-03 season. He led both teams in scoring average that year. Obviously with a decent running mate like 'Shard, Allen was still able to launch about 20 shot attempts a game, and scored well over 23 ppg, but that still left over 20 ppg for 'Shard. Now even more obvious is that on the Celtics this year, whether it's Allen or KG or the Truth that finishes third in team scoring, said player will be infinitely better than Chris Wilcox or Vlad Rad. So has Ray ever played on a team with three quality scoring options? The answer is yes, though we have to go back more than five years to his days in Milwaukee. Here's how those numbers broke down:
2001-02: Allen (69 G, 21.8 ppg, 16.6 FG), Glenn Robinson (69 G, 20.7 ppg, 17.4 FG), Sam Cassell (74 G, 19.7 ppg, 16.2 FG)
2000-01: Robinson (76 G, 22.0 ppg, 19.2 FG), Allen (82 G, 22.0 ppg, 16 FG), Cassell (76 G, 18.2 ppg, 14.9 FG)
1996-97: Robinson (80 G, 21.1 ppg, 18 FG), Vin Baker (78 G, 21.0 ppg, 16 FG), Allen (82 G, 13.4 ppg, 11 FG)
The last season listed was Ray's rookie year. Vin Baker was an all-star back then, but was subsequently traded to Seattle and for years afterward the team revolved around Ray, Big Dog and Sam I Am.
Here is the scoring breakdown for the Phoenix Suns last year:
2006-07: Amare Stoudemire (82 G, 20.4 ppg, 12.9 FG), Steve Nash (76 G, 18.6 ppg, 12.8 FG), Leandro Barbosa (80 G, 18.1 ppg, 13.9 FG), Shawn Marion (80 G, 17.5 ppg, 13.4 FG)
Now…the Celts will not have anyone remotely able to sneak into the top three like Barbosa did for the Suns last year. But even with about 12-13 field goal attempts apiece, Amare, Nash and the Matrix were all able to average about 18-20 ppg each. Factor in the lack of a supporting cast in Boston and it is not a big stretch to have bigger expectations for the Big Three in Green this coming year.
Add it all up and I figure Ray should be able to hit his career averages without too much problems. Those stats read like this:
44.6 FG%, 88.8 FT%, 2.4 3pg, 21.5 ppg, 4.6 rpg, 3.9 apg, 1.3 spg, 0.2 bpg, 2.5 topg
Even if Ray's scoring average dips below 20 ppg for the first time this decade, the percentages will be there. The moneyballs will be there. He has KG and Pierce to pass to, so should be able to drop about 3-4 dimes a game.
Kobe and Ray on the same team here? Look out! But with two shooting guards, we might have to reach for a center in the next round. Stay tuned for that!
Like D alluded to in his podcast with Sarge, Ray only has to run from three-point line to three-point line. And since they do not have a big defensive stopper on the team, they likely will employ a strategy of trying to outscore their opponent, which means lots of points for everybody!
Bottom line? If Ray slips to me at the end of the second or beginning of the third round, I will gladly draft him despite all of these questions, especially in a roto league.
Peace.
Previous Picks
NOTE: Fantasy basketball mock draft teammate in bold.
1.1. Lebron James, SF, Cleveland Cavaliers
1.2. Kobe Bryant, SG, Los Angeles Lakers
1.3. Shawn Marion, SF/PF, Phoenix Suns
1.4. Kevin Garnett, PF, Boston Celtics
1.5. Dirk Nowitzki, PF, Dallas Mavericks
1.6. Gilbert Arenas, PG, Washington Wizards
1.7. Steve Nash, PG, Phoenix Suns
1.8. Amare Stoudemire, PF/C, Phoenix Suns
1.9. Dwyane Wade, PG/SG, Miami Heat
1.10. Chris Bosh, PF/C, Toronto Raptors
1.11. Elton Brand, PF, Los Angeles Clippers
1.12. Yao Ming, C, Houston Rockets
Previous Picks this Round
2.1. Pau Gasol, PF/C, Memphis Grizzles
2.2. Chris Paul, PG, New Orleans Hornets
2.3. Jason Kidd, PG, New Jersey Nets
2.4. Andre Iguodala, SG/SF, Philadelphia 76ers
2.5. Rashard Lewis, SF, Orlando Magic
2.6. Dwight Howard, PF/C, Orlando Magic
2.7. Josh Smith, SG/SF, Atlanta Hawks
2.8. Tim Duncan, PF/C, San Antonio Spurs
2.9. Allen Iverson, PG, Denver Nuggets
2.10 Carmelo Anthony, SF, Denver Nuggets
© Gear Live Media, LLC. 2007 – User-posted content, unless source is quoted, is licensed under a Creative Commons Public Domain License. Gear Live graphics, logos, designs, page headers, button icons, videos, articles, blogs, forums, scripts and other service names are the trademarks of Gear Live Inc.