Friday June 1, 2007 8:01 am
Do-Over Mock Draft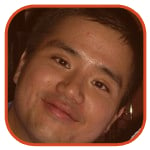 Tweet
Posted by Alvin Lai Categories: NBA Draft, Old School, Site Features,
Are you tired of reading the same mock draft article over and over? Have you had enough cheese with that whine they are serving in Boston? Perhaps there are visions of possibilities dancing in your heads after hearing about Kobe's recent trade demand?
Welcome to the Dropping Dimes Do-Over Draft! We allow each franchise (remember when we called them teams? And "cities" were where they played?) to do-over one of their own draft picks. But unlike this re-writing of Celtics history, where Tim Duncan, Tracy McGrady and Steve Nash miraculously ended up on the same team and play together forever until everybody knows their names, this draft clings to some shred of reality.
Here are the rules of this do-over draft. I have big concerns about the fragile time-space continuum but I have Doc Brown on speed-dial and Marty is revving up the DeLorean just in case we run into any problems.
1. The draft order and results from all years, stay the same, before and after each team's do-over pick. This means, for example, the Grizzlies or the Raptors are not able to select Kevin Garnett because in 1995, he was taken #5, and they had the sixth and seventh picks that year. A team can only pick a player who was still available when it was their turn.
2. You can only do-over a pick as far back as 1985, which is when the draft lottery was first used, or from any draft before 1985 where a player drafted in that year played in the 2006-07 season. Otherwise all-time great players like Bill Russell and Wilt Chamberlain would be wearing Raptor purple or Denver baby blue. Plus, come on, you think I would write this and not find a way to talk about Sam Bowie and Michael Jordan?
3. Except for what is directly affected by doing over the pick, the rest of team and league history stays more or less the same i.e. none of this picking-the-best-players-from-each-draft-and-throwing-them-together-to-make-up-an-all-star-team stuff.
4. If the team has won a championship since 1985, your fans have basked in the glory of success for real, so too bad, your team forfeits any draft picks they own!
5. The 2007 draft order will be used.
6. For the sake of the sanity of any physicists or hard-core science fiction fanatics out there, after the do-over pick is made, we'll assume that the team gets thrown into some kind of Back to the Future/Dr. Evil time machine where they can live out their new reality. Then the next team can make their pick without having to worry about adjusting to all the do-overs that have been accumulating…unless a team has multiple picks in the first round. Then they can build on their previous pick(s).
7. Any individual player can only be picked once, just like a real draft.
8. Only first round picks are eligible for a "do-over."
1. Portland Trail Blazers
The Blazers and their fans have a new king…Kevin Willis. Willis was picked eleventh in the 1984 draft, and joined the Dallas Mavericks at the end of the season. Because of this fact, the biggest no-brainer pick in make-believe history is allowed to happen, and Brandon Roy hands the envelope to Commisioner David Stern. Hey, Roy landed them the ping pong ball that will most likely become Greg Oden so why not go to the well again? With the first pick, the Portland Trail Blazers do-over...Sam Bowie from 1984 and select Michael Jordan."
The Sporting News ran a cover in 2004 of MJ with hands raised up in victory, wearing a Blazers jersey. It was a "What if?" issue and the picture stopped me in my tracks as I walked by the magazine stand. They guessed that a team led by Jordan and Clyde Drexler would have won five titles, and appeared in seven Finals overall. In reality, Portland was a solid team that made the playoffs every year, but their only sustained playoff success occurred between 1990 and 1992, the year they lost to MJ and the Bulls.
With this do-over, MJ and Clyde become one of the best duos ever. Portland took Terry Porter in 1985 and Arvydas Sabonis in 1986, and both were chosen with the last pick in the first round of those drafts, making it entirely plausible that they would have still landed in Portland even with MJ in the fold. The 80s are still ruled by the Celtics and the Lakers, but you can pretty much transfer all of Chicago's titles to Portland. With the real draft less than a month away, the Blazers are poised to opt for the big man once again. Hopefully it works out better this time. And Kevin Willis? Portland signs him to 10-day contracts until he turns sixty as a sign of thanks for allowing them to re-write their history.
For the record, I feel Bowie gets a bad rap. He can't help who picked him, nor can he help that MJ was taken with the very next pick. Bowie came from a big-time college basketball program (Kentucky), and received many accolades. He was a big man and there is always a premium for that. During his best stretches, he averaged a double-double and blocked more than two shots a game. With a little more luck in the injury department, he might have been able to avoid being a punchline close to 25 years after the fact.
2. Seattle SuperSonics
The Sonics had a chance to become the Jazz i.e. in 1984 they drafted Tim McCormick (8 seasons, 8.3 career ppg) instead of John Stockton, and then in 1985 they took Xavier McDaniel, who had a decent career, but not nearly as decent as the Mailman, who was taken nine picks later. Despite this possibility, the Sonics' brass knows they had quite the run from 1993-1998 with Coach George Karl at the helm. During this stretch, they won four Pacific Division titles, finished second in the other two years, and won 36 playoff games. This was capped off by a Finals loss in six games to the Bulls in 1996. So the question is can they add a player to that core of Gary Payton, Shawn Kemp and Detlef Schrempf to take home at least one title?
With the second pick, the Seattle SuperSonics do over...Dana Barros, the 16th pick in 1989 and select Vlade Divac. The Sonics had back-to-back picks that year and took Kemp with the 17th pick. Barros played in the league for 14 seasons but was never more than a bit player in his four years with Seattle. By the mid 1990s, Divac was on his way to becoming a dime-dishing/flopping machine. He was a big part of those Sacramento teams that came pretty close to ultimate success. Adding Divac to Sam Perkins and Ervin Johnson would have given them a lot of depth and versatility in the middle. However, the Sonics still would have lost to the Bulls, albeit this time they do not drop the first three games. Divac gives them the chance to win Game 7 against Houston in the second round the following year, and they fight with Utah for the right to face the Bulls in the Finals. The Glove was an All-Star through 2003, so maybe Divac extends Seattle's run, especially with their great pick of Rashard Lewis in the second round of 1998. I know that seeing a guy like Divac picked after Jordan feels weird, but sometimes one player can really change a team's fortunes in a particular year. Divac would have brought them maybe another chance in the Finals, albeit against Jordan… maybe they could have grinded out a ring with Divac helping them out.

3. Atlanta Hawks
With the third pick, the Atlanta Hawks do-over...Marvin Williams 2nd pick in 2005 and select Chris Paul. Sure, the Hawks could have tried to add to their arsenal when the Human Highlight Film was running Hot-lanta, but between Larry Legend, MJ, and the Bad Boys, one player probably would not have helped 'Nique and the Hawks get to the promised land. So instead the Hawks do what they should have done and taken a point guard two years ago. Marvin Williams could end up very, very nice, but Paul mixed in with Joe Johnson and Josh Smith would ooze potential, but bring better balance compared to their current roster. This do-over does not lead directly to trips to the Finals like it did for Portland and Seattle, but it gives the Hawks better direction in the coming seasons.
4. Memphis Grizzlies
It took the Grizz eight years to make the playoffs, and then they were swept out three years in a row before tanking during this past disatrous season. They lose out on Oden and Kevin Durant this year, which must hurt big time. With the fourth pick, the Memphis Grizzlies do-over...Drew Godden, the 4th pick in 2002 and select Amare Stoudemire.
Like the Hawks, Memphis looks to the future. Losing out on Oden, they welcome the chance to go back in time, ignore the fact that Amare was coming out of high school and take him over Gooden, who was not part of the team for very long. A front court of Pau Gasol, Mike Miller and Amare has some possibilities moving forward. Meanwhile, the Nash-led Suns still make the playoffs, and Marion's stats see a nice bump upwards (making him an even bigger fantasy stud), but they never even get a sniff at the conference finals in the last three years.
5. Boston Celtics
The Celtics last won the NBA championship in 1986, the year after the lottery. Therefore, there is no need to attempt revising Celtics history. Without being smug about it, the Celtics legacy could have been even greater than they were and have had their share of bad breaks, including the deaths of Len Bias and Reggie Lewis. And yes, okay, losing out in the Tim Duncan lottery ended up setting them back up to now and beyond. Maybe if the team actually tries to win games next year, they can still turn it around!

6. Milwaukee Bucks
The Bucks were a perennial playoff team in the 1980s under Don Nelson and then Del Harris. With the likes of Bird, Jordan, Dr. J, and Detroit's Bad Boys around, the team chooses to focus on trying to add to their Central Division winning 2000-01 team, when they lost to Allen Iverson and the Sixers in the conference finals. That series went seven games, but Game 7 ended with them losing by a large margin. Of course, even if they had won that year, Kobe and Shaq were waiting for them in the Finals and the Lakers were primed to win back-to-back championships. So…with the sixth pick, the Milwaukee Bucks do-over...their draft day trade in 1998 and keep their pick, ninth overall, Dirk Nowitzki.
Vin Baker was playing in Seattle by 2000-01. They drafted Glenn "Big Dog" Robinson in 1994 with the top pick and then took Ray Allen at #5 in 1996. In 2000, they found Michael Redd waiting for them in the second round. Dirk seriously upped his production in 2000-01, and averaged 20 points and 9 rebounds a night. With a back-court of Sam Cassell and Allen, and Big Dog alongside Dirk in the front court, they make the Finals instead of losing Game 7 in 2001. Shaq dominates them and the Lakers still win the championship, but the next year, no way the Bucks miss the playoffs like they did with Dirk on the team, even with injuries to Allen and Robinson.
Freed from having to deal with Shaq's Lakers, Webber and Peja's Kings, and the Blazers teams led by Rasheed Wallace and Scottie Pippen, Dirk has the Bucks near the top of the Eastern Conference every year. Trading Allen for Gary Payton in 2003 still doesn't help them get over the hump. Then Shaq gets in the way again when he lands in Miami a couple of years later. But they are able to retool and reload, with the blossoming of Redd and the arrivals of Andrew Bogut and Charlie Villanueva. With the Heat aging and the Pistons about to plateau, the Bucks will be in the mix to rule the East and possibly snag a title in the next while. Of course in reality, they took a step backwards when Robert "Tractor" Traylor did not pan out.
7. Minnesota Timberwolves
With the seventh pick, the Minnesota Timberwolves do-over....whatever illegal dealings they had with Joe Smith. The Wolves were forced to forfeit multiple first round draft picks as punishment for this offence. In 2001 they would have had the #17 pick, where Gerald Wallace (drafted #25), Samuel Dalembert(#26), Tony Parker(#28) and Gilbert Arenas (#31) were available. In 2002, they forfeited picks that could have led to Tayshaun Prince(#23), Nenad Krstic(#24) or Carlos Boozer. I would guess they still ride with Sam Cassell and Latrell Sprewell at the guard positions in 2004 when they made the conference finals. Wally Szczerbiak stays as their outside shooter, though an option would be skipping over Wally and taking one of Richard Hamilton, Shawn Marion, Jason Terry or Andrei Kirilenko. My pick would be teaming the Matrix with KG. I almost went with Boozer but figured he would have signed with Utah and left Minnesota high and dry like he did Cleveland. Marion's combination of defense, athleticism, hustle and outside shooting might have made the difference against that Lakers team that tried to get Malone and Payton a title. Also, there is no way a team with Garnett and Marion as their starting forwards misses the playoffs the last three years and counting. And, they can accomplish success despite the slap on the wrist for mishandling Joe Smith. So let's revise their early strategy and just have them take Marion instead of Wally. G'yeah!

8. Charlotte Bobcats
Perhaps the Bobcats have some second thoughts with regards to the 'Stache (Adam Morrison) and would opt for Brandon Roy in a do-over. Ray Felton was a good pick with Paul and Deron Williams off the board, as was Emeka Okafor with Dwight Howard being taken first overall the year before. The front office would probably try to trade their do-over pick to a team who does not have a pick in this year's draft (Toronto, Cleveland, Indiana, Orlando, Dallas and Denver). As a Raptors fan, I would love to go back in time and have my Raps take Andre Iguodala instead of Rafael Araujo, or anybody still in the league instead of Aleksander Radojevic. After one year Roy is clearly the better pro player, so reluctantly they make the switch for a more clean shaven team. A core of Okafor, Felton, Roy, Sean May and whomever they draft for real this year has a chance to make some serious noise. Will Michael eventually garner accolades as an executive? We are all watching, your Airness.
9. Chicago Bulls
Six titles in the 1990s and a young and talented team in the here and now means Chicago happily forfeits their do-over pick in this draft. Would they have taken Bowie at #2 if they were picking in that spot? We'll never know.
10. Sacramento Kings
The Kings missed the playoffs this year. In 2002 they lost to the Lakers in Game 7 of the conference finals; for sure they would have handled New Jersey in the Finals and won the title if they had gotten by Shaq and company. CWebb, Peja, Mike Bibby, Doug Christie, Divac, Bobby Jackson, Hedo Turkoglu, Scot Pollard, a young Gerald Wallace…that was a nice team. They just needed a little luck (like Robert Horry not hitting that clutch shot), and a little extra something to avoid Game 7 losses in the conference semi-finals the next two years, to Dallas and Minnesota respectively. Someone that would have added to their cause out of the 1997 draft would have been nice (they took Olivier Saint-Jean with the eleventh pick), but there was no one of supreme significance they could have taken that was drafted afterwards. Perhaps someone like Jamaal Magloire would have supplied some interior help, but Turkoglu was their pick that year. With the tenth pick, the Sacramento Kings do over...Dan Dickau, the last pick of the first round in the 2002 draft and take Carlos Boozer.
After that 2002 exit from the playoffs, Boozer gives them 10 ppg and 7 rpg in his rookie campaign and helps ensure that Divac is fresh for the playoffs. With Boozer in their front court rotation, they beat Dallas in 2003 (instead of losing like they did) and then beat the Spurs in the conference finals. In the Finals, Jason Kidd and the Nets put up a good fight, but the Kings become league kings. Then Boozer bolts for a fat contract in Utah after the Kings lose to the Lakers in the conference finals in 2003-04. Hey, some things have to stay the same.
11. Atlanta Hawks
Hot diggity, the Hawks have a second lottery pick in the best draft ever! Knowing they guaranteed themselves a great point guard like Chris Paul with their third pick, the Hawks look to continue building their team up for the immediate future. With the eleventh pick, the Atlanta Hawks do over...their 2001 trade with the Grizzlies and keep Pau Gasol, whom they drafted third overall. Shareef Abdur-Rahim was the main piece of the puzzle that headed the Hawks' way in that trade, and he was/is a good pro, but has never won anything and is not on the Hawks roster anymore. Gasol gives them that inside help they lack so much right now. A starting five of Paul, Joe Johnson, J-Smoove, Shelden Williams and Gasol, with Josh Childress and Speedy Claxton coming off the bench would look pretty darn sweet with the way the East stands today. LeBron stands in the way of ultimate success, and the Pistons and Bulls have a few good years left as well. But this Hawks team would have the chance to get a leg up on the likes of Orlando and Toronto though, teams that also have a young core in place.
12. Philadelphia 76ers
With the 12th pick, the Philadelphia 76ers do over...Jerry Stackhouse, the 3rd pick in 1995 and select Kevin Garnett. Now, Stack has had himself a nice career; he went to the All-Star game twice. But the Sixers spent more than a decade finding a player who could gel with the Answer. KG would have been ideal. He is mentally tough and unselfish, plus he loves to pass the rock. He could have conceivably continued to bring 22-12-5 production while Iverson scored 30 a night. KG, Iverson and a supporting cast that included Aaron McKie, Dikembe Mutombo and Toni Kukoc would have been a very good team. Shaq and Kobe would still be tough to beat in the Finals when then made it there in 2001 (they made it to the Finals without KG so I have no doubt they would have made it with him). Maybe Iverson is still in Philly today if KG had been watching his back the whole time. No way they would have lost to Boston in the first round in 2002. And KG could have been the difference maker in 2003 when they lost to Detroit in the second round. Tim Duncan and the Spurs versus this AI/KG Sixers team in the 2002-03 Finals would have been crazy good. Hindsight always allows one to see things perfectly, so the Sixers brass know that the risk in drafting a high school kid in 1995 really would never be that much of a risk at all. Also on the plus side, because AI ensures the Sixers are in the playoff hunt every year, KG does not end up being dogged by the stigma of playoff futility.

13. New Orleans Hornets
The Hornets are not looking too bad. Maybe what they should do over is moving to the West! It's too early to tell whether Cedric Simmons will be a value pick for them from last year's draft. Paul of course was a draft coup, and David West was a nice find. Of course, if Kobe had agreed to play with the then Charlotte Hornets, things would have turned out very differently indeed. For all the power David Stern has and is willing to unleash when it comes to issues like the dress code, he should really clean up pre-draft rules for incoming players. What happens to a medical school applicant who decides he is too good to show up for his interview? If he's lucky, he becomes a dentist (sorry to all my dentistry friends). What about the person applying for a job and figures he's hot stuff and doesn't bother to leave any references? Pre-draft workouts should be mandatory. If you declare for the draft, you have to show up, get your measurements taken, go through the "combine," participate in individual and small group drills, and play in scrimmages. Is your agent worried that your draft stock drops because something negative gets exposed? Well, that's too bad. Nikoloz Tskitishvili probably had the best agent in the world, as wool was pulled over the eyes of many, but a little time is all that's needed to expose the deficiencies in one's game. If you've got game and you deserve the big bucks, the most talented and best mentally prepared players will rise to the top.
But history is what it is, and you can't make Kobe want to play for the Hornets. Rex Chapman, J.R. Reid, Kendall Gill, Larry Johnson and Alonzo Mourning isn't too shabby of a draft record from 1998-1992. A point guard in 1993 like Cassell or Nick Van Exel would have worked out better than Greg Graham in 1993. But looking at their spotty playoff record in the 1990s and then realizing LJ ends up dealing with serious injuries that derail his chances at being a perennial all-star and 'Zo ends up in Miami, it is probably best to focus on the post-Charlotte team. With the 13th pick, the New Orleans Hornets do over...Kirk Haston, the 16th pick in the 2001 draft and pick Gerald Wallace. Adding Crash to Paul and Peja gives the Hornets to grab a couple of pieces from the Sacramento teams fronted by CWebb. With Wallace's stock rising and Peja's falling to injuries, the Hornets hope Paul has enough passengers to drive the bus up the steep hill that is the Western Conference.

14. Los Angeles Clippers
The memory of taking Michael Olowokandi first overall still lingers in the air. Flipping Chris Wilcox for Amare was what they were hoping for since there was no way Philly was passing on KG, but Amare is long gone. Chris Kaman was an okay pick in 2003 (sixth overal), though he sucked the life of many a fantasy team last year, including mine. And I am one of many really pulling for Shaun Livingston and hope he comes back from serious injury to realize his potential. With the 14th pick, the Los Angeles Clippers do over...Yaroslav Korolev, the 12th pick in 2005 and select Danny Granger. The Korolev pick was widely speculated as being one of those "draft day promises" that happens behind closed doors. I guess they thought they were pretty stacked with Elton Brand, Corey Maggette, etc. Well, the Clips have the benefit of knowing Granger has looked pretty darn good and has avoided missing major time because of his knee in two seasons. This pick allows them to trade Maggette like they should have, this season. And then maybe, just maybe, they build on last year's surprising run in the playoffs, and we never jump on the Warriors bandwagon this Spring.
I had planned on making picks for the entire first round, but this is getting pretty lengthy. So the do-over draft will conclude by the end of Spring. See you then.
© Gear Live Media, LLC. 2007 – User-posted content, unless source is quoted, is licensed under a Creative Commons Public Domain License. Gear Live graphics, logos, designs, page headers, button icons, videos, articles, blogs, forums, scripts and other service names are the trademarks of Gear Live Inc.