Sunday February 11, 2007 4:53 pm
Dime Day: Four Quarters of New York Knicks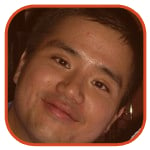 Tweet
Posted by Alvin Lai Categories: Atlantic Division, New York Knicks, Disses, H2H, Props, Rookies, Roto, Site Features, Talent,
Every so often on Dime Day, "Four Quarters" will feature one particular NBA team, going ten players deep into their roster. Whether it's a small tidbit of news on the bench-warmers, or an opportunity to give major props to the all-stars around the league, as always we slant it towards the fantasy side of life.
Thanks to Dennis Velasco for the assist this week. He gave me some local tidbits of information on his beloved Knicks. So let's dig into the Knicks roster and see what's happening
All stats are as of February 11, 2007.
First Quarter: These types of players will only be useful in deep leagues, and then only as spot starters to plug up small holes on your team.
10. Jared Jeffries. Key stats: 24 GP, 4.5 ppg, 4.0 rpg.
There might have been some opportunity for Jeffries to win major minutes, maybe even starting minutes, when he transferred to NYC via Washington, D.C. but injuries have derailed his value this year. Keep him on the radar for only the deepest leagues out there.
9. Renaldo Balkman. Key stats: 3.6 ppg, 3.5 rpg, 0.7 apg.
So how has the most panned draft pick since Charlie Villanueva done so far in his rookie campaign? Well, unlike Charlie V, the critics from around the world have yet to be silenced. Scanning his game logs, certainly he has shown some good signs including some double-doubles and the ability to both swipe rocks and swat shots.
8. Nate Robinson. Key stats: 8.3 ppg, 2.3 rpg, 1.4 apg, 0.7 spg.
Word on the street (at least the street Dennis lives on) is that Nate has toned down his act a lot. He played his way onto fantasy rosters for short stretches last year, but this year leave him be, and try to figure out how many attempts he will need to get his dunk down in Vegas as he defends his slam dunking crown.
Second Quarter: Here you will find players that might be worth a flier on at some point it the season. But as the first half designation suggests, don't give them the ball in crunch time with fantasy glory on the line.
7. Channing Frye. Key stats: 44.4 FG%, 84.8 FT5, 10.2 ppg, 5.4 rpg, 0.8 bpg,
Big things were expected of Frye this year. Ask Dennis because I believe he drafted him in every single league he participates in. Injuries, the emergence of David Lee, inconsistent playing time, the list goes on when trying to explain why Frye's game has not taken that next step up towards fantasy stardom. He is a nice free throw shooter, but gets there rarely so his positive impact is limited there. Having a solid center option should remain important in fantasy play; otherwise you might get burned when your sleeper like Frye here becomes a disappointment.
6. Steve Francis. Key stats: 22 GP, 10.1 ppg, 0.6 3pg, 91.6 FT%, 3.6 rpg, 4.0 apg.
The Atlantic Division is there for the taking this year, and the Knicks have slowly crept up on the Nets and the Raptors after a brutal start. Much of the improvement was made while Stevie Franchise was out with a knee injury. He returned this past week to play in his first game of the 2007 calendar year. The Knicks do not really need him, and as an outsider, I am guessing they would want to trade him. It is easy to forget the days he put up 22-7-6-like lines night in and night out. He has some upside for the fantasy game, but right now similar production can be found easily available on the waiver wire.
Third Quarter: Players listed here are not big stars, but need to play key supporting roles if their fantasy teams are to be successful. If they are flopping though, your team will surely have some struggles.
5. Quentin Richardson. Key stats: 37 GP, 13.1 ppg, 1.9 3pg, 7.3 rpg.
Q-Rich has been bitten by the injury bug this year, just as he was last year. He was a spark-plug for fantasy owners that picked him up and rode his hot streak to start the season. His three-point shooting is again comparable to that nice year he had with the Suns. The nice surprise has been Q-Rich bought Windex this year; more than seven boards a game puts him at an elite level for guards.


4. David Lee. Key stats: 61.1 FG%, 80.0 FT%, 11.1 ppg, 10.8 rpg.
Isiah Thomas does some weird things, like take credit for players in Toronto that were drafted after he got out of Dodge, but he deserves some praise for his late first round pick on Lee. He just keeps getting better and better. Lee deserves strong consideration for best waiver wire pick-up of the year.
Fourth quarter: These players make up part of the core on their fantasy teams. They are the major producers on their NBA team, and include the best of the best. Occasionally an exciting young player with great fantasy upside also earns mention here.
3. Stephon Marbury. Key stats: 14.4 ppg, 5.5 apg, 1.0 spg.
"How about one for the old days?" says Danny Glover on Dreamgirls. "They're gone," says the owner of the jazz club, moments before Effie comes in and nails her audition. The old days of Marbury being a fantasy force have passed us by. But just like Effie, he's had a recent resurgence, after being fantasy garbage to start the year. My man, Dennis says, "Stephon is just shutting his mouth and just playing." He is no longer the consistent 20 point and 8 assist lead fantasy guard with treys and solid free throw shooting, but kudos if you found the patience to stick with him this year.
2. Eddy Curry. Key stats: 58.1 FG%, 19.8 ppg, 7.0 ppg, 0.5 bpg, 3.5 TO
It's really too bad Curry's game doesn't translate into fantasy sports. He gets so much heat for not being a factor in blocks and turning the ball over that people tend to gloss over his stellar FG% and vast improvement in scoring this year. Sure, he will not be challenging Steve Nash or Ray Allen for the free throw crown anytime soon, but more than eight trips to the line a game is productive for his team. Bottom line, he is not the fantasy poison he is made out to be. We all succumb to the tragic flaw as fantasy owners where we feel all of our players should be perfect. The reality check is life does not work that way. It seems like Eddy is loving Isiah right now, which should mean oodles of minutes the rest of the way.
1. Jamal Crawford. Key stats: 82.9 FT%, 18.0 ppg, 1.7 3pg, 4.5 apg.
Back in pre-season, a big question mark loomed over the Knicks' back-court. How would they mesh? How were the minutes going to be divided? Crawford has kept his mouth closed, played hard and is a significant fantasy contributor again after a down year last season. His FG% will ruin a few weeks for you, but he has big game potential (case in point that 52 game he dropped on the Heat on January 26), and is playing almost 38 minutes a game. His dime dropping is nice for a shooting guard, and his trey plus steal total checks in at just under three a game. He was a nice steal for owners in the middle-late rounds. Still if he is the best fantasy option on the team, this roster will not be the jewel of any fantasy owner's eye.
Next week on Dime Day, I will try to give an update on our experts' league. Enjoy the all-star break.
© Gear Live Media, LLC. 2007 – User-posted content, unless source is quoted, is licensed under a Creative Commons Public Domain License. Gear Live graphics, logos, designs, page headers, button icons, videos, articles, blogs, forums, scripts and other service names are the trademarks of Gear Live Inc.