Thursday April 3, 2008 8:37 pm
2007-08 Fantasy NBA MVP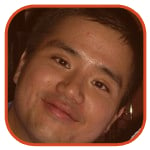 Tweet
Posted by Alvin Lai Categories: Editorial, H2H, Props, Roto, Talent, Cleveland Cavaliers, New Orleans Hornets, Los Angeles Lakers, Phoenix Suns,
It's just a matter of time before the usual suspects roll out their year-end awards and mock draft first round predictions for next season. Obviously there is still much to be decided this season; namely head-to-head leagues are in the middle of the semi-final week, the playoff pictures in both the East and the West need to be decided, and an NCAA champ needs to be crowned.
So I figure Dropping Dimes might as well be the place to stay ahead of the curve and look at the candidates for the real and fantasy MVP. If we are looking for four players to make up a "Mount Rushmore" for the 2007-08 season, three players end up being no-brainer picks. The fourth? Well, read on.
I have the Cavaliers-Bulls game on as I type this. Reggie Miller, doing the color commentary, said something along the lines of "If you're looking at just numbers, the you have to give the MVP to LeBron." Well, fantasy is ALL ABOUT THE NUMBERS, baby!
LeBron James
The stats (all numbers are as of April 3, 2008) for 5-cat leagues: 30.3 ppg, 8.0 rpg, 7.3 apg, 1.8 spg, 1.0 bpg
The stats for 8-cat leagues: 48.5 FG%, 72.0 FT%, 1.5 3pg
Current ranks: 1st in ppg, 28th in rpg, 7th in apg, 4 in FG%, 10th in spg, 34th in bpg, 48th in 3fgm
I was one of many who drafted 'Bron #1 last season and came away a bit disappointed. His stock fell so much that I saw him drafted fifth or sixth in a few expert leagues. Well, those guys committed highway robbery. It seems ludicrous to compare anyone's numbers from today's game to those of Oscar Robertson's, yet 'Bron's 30-8-7 makes us dust off the history books to see how 'Bron's year stacks up. He missed a few games, but unlike Dirk, Jamison and the other guys going down in the fantasy playoffs, he looks primed to do all he can to help your team win. I have him in our pre-season magazine league and he has been a big reason why that was my best team this year. Looks at those ranks! Seventh in dimes and tenth in steals, and you deploy him as a forward.
Kobe Bryant
The stats for 5-cat leagues: 28.7 ppg, 6.3 rpg, 5.4 apg, 1.9 spg, 0.5 bpg
The stats for 8-cat leagues: 46.0 FG%, 84.0 FT%, 1.8 3pg
Current ranks: 2nd in ppg, 4 in rpg, 17th in apg, 32nd in FT%, 9th in spg
The "best player never to win the NBA MVP" has made a strong case this year. The numbers have always been there but the Lakers have returned to prominence in the Western Conference to the point where NBA execs dream of another Lakers-Celtics match-up in the finals. Funny how it took the emergence of Andrew Bynum and a trade for Pau Gasol to garner Kobe more respect. Kobe has 'Bron beat in steals, treys and FT%, but this year 'Bron has the better do-everything kind of stats. He was a popular choice for first overall pick this year and with good reason.
Chris Paul
The stats for 5-cat leagues: 21.4 ppg, 3.9 rpg, 11.4 apg, 2.7 spg, 0.0 bpg
The stats for 8-cat leagues: 49.1 FG%, 85.0 FT%, 1.2 3pg
Current ranks: 18th in ppg, 1st in apg, 38th in FG%, 24th in FT%, 1st in spg
CP3 would be my pick for Fantasy MVP and with the way the Hornets have played this year, he makes a strong case for NBA MVP as well. Paul is popular, but he was not a consensus top five pick. It just proves that all of us fantasy hoopsters are a bit short-sighted at times. CP3 was not even the first point guard selection with Gilbert Arenas, and maybe Steve Nash going ahead of Paul. Well, slot Paul in as a top five pick for the next twelve years or so. What a steal for owners at the end of the first round! The guy has topped Nash in assists and unlike Nashty, can swipe the rock! He leads the league in steals. A true roto king, his percentages are money. I would have used a picture of Paul to go with this story, but we've been giving him so much hetero love around here lately, I chose an old photo of 'Bron vs. Kobe instead.
Those three guys have had truly stellar and by in large, healthy seasons. What they have done this year will stand the test of time. But who joins them on this Fantasy hoops Mount Rushmore? Here's my take.
Amare Stoudemire
The stats for 5-cat leagues: 25.1 ppg, 9.3 rpg, 1.4 apg, 0.8 spg, 2.2 bpg
The stats for 8-cat leagues: 58.8 FG%, 80.2 FT%, 5-for-72 for 3pg
Current ranks: 5th in ppg, 1 in rpg, 5th in FG%, 6th in bpg
Many still view "STAT" ( is that nickname catching on at all? Really, with a first name like Amare, do you really need a nickname?) as an injury risk, but he has only missed three games this year, and seems to have put that micro-fracture knee business behind him. I give him props here because of his blocks. This year he truly is what we all want from our big guys. He scores, he rebounds, he blocks shots and he shoots a high percentage. And to put a little gravy on the mashed potatoes, he shoots over 80% from the line while qualifying at center. And like Paul, Amare was had at a relative discount in drafts. Guys like KG, Dirk and Yao were all taken before him. Shawn Marion was too, and usually the Matrix is an easy selection when bigging up the best of the best from the fantasy point of view. But this year Amare bests him. Missing the desert yet, Shawn? Just wonderin'. Amare has no chance at the NBA MVP award this year, but he hangs with the big three listed here just fine when it comes to the fantasy game.
© Gear Live Media, LLC. 2007 – User-posted content, unless source is quoted, is licensed under a Creative Commons Public Domain License. Gear Live graphics, logos, designs, page headers, button icons, videos, articles, blogs, forums, scripts and other service names are the trademarks of Gear Live Inc.