Wednesday October 11, 2006 1:33 pm
Dropping Dimes' Position Rankings: Small Forwards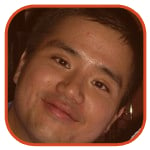 Tweet
Posted by Alvin Lai Categories: Atlantic Division, Central Division, H2H, Northwest Division, Pacific Division, Props, Roto, Site Features, Southeast Division, Southwest Division, Talent,

Good fantasy teams ask this from their small forwards. 1) Be a main scorer for the team. 2) Shoot enough threes, dish the rock and grab those steals to help out the guards on the team. 3) Hit the boards and block some shots to support the big men on the roster. 4) Everything else being equal, shoot good percentages from anywhere on the court.
It seems like a tall order, and only the superstars are able to do all of the above. That is why several players from this position will be drafted in the first two rounds despite the large number of viable options. In reality this position is even deeper than listed below, but some players were put at shooting guard and others at power forward.
The four staff members at Dropping Dimes were asked to rank the top 25 at each position. The top player received one "point," the second player received two points, etc. Players who were not in the top 25, but thought to be able to crack the top 25 at some point in the season were given a value of 30. Players not on the radar were given a value of 40. The average ranking is listed in parentheses after the player's team name.
1. Lebron James, SF, Cleveland Cavaliers (1.25)
79 G; 31.4 PTS; 7.0 REB, 6.6 AST, 1.6 3PTM; 48.0 FG%; 73.8 FT%; 1.6 STL; 0.8 BLK; 3.3 TO
What really can be said that has not already been said? 'Bron is the king of fantasy hoops. His big game potential exceeds that of anybody else on this list, making him especially handy in head-to-head or points leagues. He also has become more consistent with every passing season. Improving his free throw percentage this year could mean another point or so to his scoring average.
2. Shawn Marion, SF/PF, Phoenix Suns (1.75)
81 G; 21.8 PTS; 11.8 REB, 1.8 AST, 1.2 3PTM; 52.5 FG%; 80.9 FT%; 2.0 STL; 1.7 BLK; 1.5 TO
One could make a case for the Matrix being not only the top small forward, but the top fantasy player in the league. Give credit to his across the board excellence and consistency, but the rising star of Lebron is just too great to ignore. There are some questions in Phoenix heading into this season in terms of how the ball is going to be distributed, but Marion will have his stud stat line at the end of the day.
3. Paul Pierce, SG/SF, Boston Celtics (3.25)
79 G; 26.8 PTS; 6.7 REB, 4.8 AST, 1.4 3PTM; 47.1 FG%; 77.2 FT%; 1.4 STL; 0.4 BLK; 3.5 TO
Pierce will be snatched up in the second round of many leagues this year. He remains an elite fantasy player if that FG% can stay true. The winds of change blew through Boston again in the off-season; can the Truth find satisfaction if the Celtics are out of the playoffs again?
4. Andrei Kirilenko, SF/PF, Utah Jazz (3.75)
69 G; 15.3 PTS; 8.0 REB, 4.3 AST, 0.5 3PTM; 46.0 FG%; 69.9 FT%; 1.5 STL; 3.2 BLK; 2.9 TO
It felt like he missed much more of the season, but AK-47 suited up for 69 games last year. He is a risky pick, but a league leader in blocks who also racks up steals is hard to ignore. Draft with caution.
5. Rashard Lewis, SF, Seattle SuperSonics (5.00)
78 G; 20.1 PTS; 5.0 REB, 2.3 AST, 1.8 3PTM; 46.7 FG%; 81.8 FT%; 1.3 STL; 0.6 BLK; 1.8 TO
'Shard has settled into the 20-5 area code. An ideal third round pick in fantasy drafts, Lewis does everything one would want and expect from the small forward position.
6. Ron Artest, SF, Sacramento Kings (6.25)
40 G; 16.9 PTS; 5.2 REB, 4.2 AST, 1.5 3PTM; 38.3 FG%; 71.7 FT%; 2.0 STL; 0.8 BLK; 2.2 TO (in Sacramento)
Sure this "Tru Warier" is unpredictable. No one questions what he can do on the court. Check that, fantasy owners might want him to take back that field goal shooting below 40%. He seems to have settled in nicely in Sacramento, so expect a bounce-back year.
7. Carmelo Anthony, SF, Denver Nuggets (8.00)
80 G; 26.5 PTS; 4.9 REB, 2.7 AST, 0.5 3PTM; 48.1 FG%; 80.8 FT%; 1.1 STL; 0.5 BLK; 2.7 TO
There have been some whispers in training camp that 'Melo will see some time at shooting guard this year. Suddenly his 48+ shooting percentage and five boards a game become a huge asset if his position eligibility changes to make him more versatile. Depending how your first few picks went, dialing up for Anthony and his 25-plus points a game could be a smart move.
8. Gerald Wallace, SG/SF, Charlotte Bobcats (8.50)
55 G; 15.2 PTS; 7.5 REB, 1.8 AST, 0.3 3PTM; 53.8 FG%; 61.4 FT%; 2.5 STL; 2.1 BLK; 1.8 TO
"Crash" heads into a contract year. Charlotte might not be ready to seriously challenge for the playoffs, but their roster is already super fantasy-friendly. He could easily provide AK-47 numbers, but at better value because he will be drafted later on. As with any injury-prone player, he is best suited for a roto league; while he is out, you can plug someone else into his roster spot and not completely lose out on day to day production.
9. Peja Stojakovic, SF, New Orleans Hornets (8.75)
31 G; 16.5 PTS; 5.3 REB, 2.2 AST, 2.3 3PTM; 40.3 FG%; 93.3 FT%; 0.6 STL; 0.1 BLK; 1.7 TO (with Sacramento)
40 G; 19.5 PTS; 6.3 REB, 1.7 AST, 2.3 3PTM; 46.1 FG%; 90.3 FT%; 0.7 STL; 0.2 BLK; 1.3 TO (with Indiana)
Anyone with his shooting range and the luxury of being on the receiving end of Chris Paul dime drops is going to have a nice year. He should easily average more than 20 ppg again with lots of money balls and is a difference maker in FT%.
10. Josh Smith, SG/SF, Atlanta Hawks (9.00)
80 G; 11.3 PTS; 6.6 REB, 2.4 AST, 0.4 3PTM; 42.5 FG%; 71.9 FT%; 0.8 STL; 2.6 BLK; 2.0 TO
The chase to draft a player right before they blow it up big-time is part of what keeps fantasy owners coming back every season. J-Smoove is one intriguing prospect for this season. Word is he has bulked up and started to take his job more seriously. Check his monthly averages from last April and you will still why he is on everyone's speed dial for sleepers.
11. Richard Jefferson, SF, New Jersey Nets (10.75)
78 G; 19.5 PTS; 6.9 REB, 3.8 AST, 0.8 3PTM; 49.3 FG%; 81.2 FT%; 0.8 STL; 0.2 BLK; 2.2 TO
RJ is a nice pick if you have gone out on a limb in the earlier rounds for an injury-prone player. His rebounding and passing skills are above average for the position. He lacks the hustle stats and major three-point range, but is a safe pick-up for any league.
12. Caron Butler, SF, Washington Wizards (11.75)
75 G; 17.6 PTS; 6.2 REB, 2.5 AST, 0.6 3PTM; 45.5 FG%; 87.1 FT%; 1.7 STL; 0.2 BLK; 2.3 TO
Caron is making a case for "The Big Two" in D.C. be changed to "The Big Three." Caron asserted himself well last year with solid scoring and rebounding, combined with being a top thief in the league.
13. Josh Howard, SG/SF, Dallas Mavericks (13.25)
59 G; 15.6 PTS; 6.3 REB, 1.9 AST, 0.5 3PTM; 47.1 FG%; 73.4 FT%; 1.2 STL; 0.4 BLK; 1.3 TO
Josh more or less sports numbers similar to Jefferson and Butler listed above. This part of the list seems to be a breeding ground for solid #3 scoring options for playoff-bound teams.
14. Corey Maggette, SF, Los Angeles Clippers (15.00)
32 G; 17.8 PTS; 5.3 REB, 2.1 AST, 0.8 3PTM; 44.5 FG%; 82.8 FT%; 0.6 STL; 0.1 BLK; 2.4 TO
The Clippers made it to the playoff party last year mostly without the services of Maggette, who unfortunately missed significant time for the second straight season. He gets to the free-throw line as well as anyone in the league, making him a big player in that particular category. Trends would suggest that it is unlikely he will play a full season.
15. Andres Nocioni, SF, Chicago Bulls (16.25)
82 G; 13.0 PTS; 6.1 REB, 1.4 AST, 1.1 3PTM; 46.1 FG%; 84.3 FT%; 0.5 STL; 0.6 BLK; 1.5 TO
Nocioni is a good bet to crack the top ten on this list by season's end. Look forward to his all-out-all-the-time style benefiting from having solid veterans like Ben Wallace and P.J. Brown watching his back.
16. Mike Miller, SG/SF, Memphis Grizzlies (17.50)
74 G; 13.7 PTS; 5.4 REB, 2.7 AST, 1.9 3PTM; 46.6 FG%; 80.0 FT%; 0.7 STL; 0.4 BLK; 1.9 TO
The big void left by Pau Gasol's injury needs to be filled by someone. A swingman like Miller usually benefits from a strong low-post presence, so Gasol being out does not necessarily mean Miller will be the one to benefit statistically. Modest jumps up to 15 ppg and 6 rpg will make him a solid mid-round pick.
17. Wally Szczerbiak, SG/SF, Boston Celtics (18.50)
40 G; 20.1 PTS; 4.8 REB, 2.8 AST, 1.5 3PTM; 49.5 FG%; 89.6 FT%; 0.5 STL; 0.4 BLK; 2.2 TO (with Minnesota)
32 G; 17.5 PTS; 3.8 REB, 3.2 AST, 1.4 3PTM; 47.6 FG%; 89.8 FT%; 0.6 STL; 0.1 BLK; 1.6 TO (with Boston)
Does the road trip to your fantasy league championship make a stop at Wally World? A risky pick because of his knee injury, Wally may go the way of spot-up shooter like Larry Johnson in his later years.
18. Adam Morrison, SF/PF, Charlotte Bobcats (19.50)
Rookie
The word has always been that Morrison can score, and he will have lots of opportunities to do so in Charlotte. He could make a run at being the team scoring leader. Check out his shooting range at the NBA-level during pre-season to see if his three-point prowess from college will translate to success here.
19. Tayshaun Prince, SF, Detroit Pistons (19.50)
82 G; 14.1 PTS; 4.2 REB, 2.3 AST, 0.8 3PTM; 45.6 FG%; 76.5 FT%; 0.8 STL; 0.5 BLK; 1.1 TO
Prince will be one of the players trying to pick up those rebounds that Big Ben took with him to Chicago. Though very consistent over the last couple of seasons, his game has a lower ceiling compared to others for the fantasy game.
20. Shane Battier, SF, Houston Rockets (20.00)
81 G; 10.1 PTS; 5.3 REB, 1.7 AST, 0.8 3PTM; 48.8 FG%; 70.7 FT%; 1.1 STL; 1.4 BLK; 1.1 TO
Battier is the poster boy for great teammate in reality, but peripheral player in fantasy. He had more buzz attached to his fantasy game before the Rockets signed Bonzi Wells, but should still be a 1-1-1 player in treys, steals and blocks. There is always room for that kind of production.
21. Luol Deng, SG/SF, Chicago Bulls (20.50)
78 G; 14.3 PTS; 6.6 REB, 1.9 AST, 0.3 3PTM; 46.3 FG%; 75.0 FT%; 0.9 STL; 0.6 BLK; 1.4 TO
The roster for the Bulls is loaded with talent at every position. Nocioni emerged last season, and now Deng has to compete at practice with talented rookies in Tyrus Thomas and Thabo Sefolosha. You might be better off not drafting him, but be quick to pick him up off the waiver wire if it looks like Coach Scott Skiles feels like giving Deng some good minutes.
22. Danny Granger, SF/PF, Indiana Pacers (20.75)
78 G; 7.5 PTS; 4.9 REB, 1.2 AST, 0.4 3PTM; 46.2 FG%; 77.7 FT%; 0.7 STL; 0.8 BLK; 1.0 TO
Granger showed off some sweet all-around skills during his rookie campaign. Playing time will be an issue with Al Harrington returning to Indiana, but Danny is definitely a player to keep an eye on for this season and beyond.
23. Hedo Turkoglu, SG/SF, Orlando Magic (21.50)
78 G; 14.9 PTS; 4.3 REB, 2.8 AST, 1.5 3PTM; 45.4 FG%; 86.2 FT%; 0.9 STL; 0.3 BLK; 1.7 TO
The Magic may not need to rely as much on Turkoglu this season, as Grant Hill looks like he will start the season on the active roster, while J.J. Redick will eventually be given the chance to be the main three-point shooter. Plus Dwight Howard is on the verge of becoming an all-star. Because of all this, Turkoglu does not have a lot of pre-season buzz despite his best season to date last year.
24. Kyle Korver, SF, Philadelphia 76ers (22.50)
82 G; 11.5 PTS; 3.3 REB, 2.0 AST, 2.2 3PTM; 43.0 FG%; 84.9 FT%; 0.8 STL; 0.3 BLK; 1.2 TO
Korver is still a solid three-point specialist for your fantasy roster. However he does not have a starting spot lined up for certain. Playing time worries alone will detract from his overall value.
25. Mike Dunleavy Jr., SF, Golden State Warriors (25.25)
81 G; 11.5 PTS; 4.9 REB, 2.9 AST, 0.9 3PTM; 40.6 FG%; 77.8 FT%; 0.7 STL; 0.4 BLK; 1.5 TO
MDJ is the type of player to draft when you cannot think of anybody else to pick, but then drop early in the season for this year's version of David West or Boris Diaw i.e. players that come out of nowhere. Hope you are quick on the waiver wire draw!
Honourable mention: Darius Miles (28.50), Desmond Mason (30.00), Mickael Pietrus (30.00)
© Gear Live Media, LLC. 2007 – User-posted content, unless source is quoted, is licensed under a Creative Commons Public Domain License. Gear Live graphics, logos, designs, page headers, button icons, videos, articles, blogs, forums, scripts and other service names are the trademarks of Gear Live Inc.