Saturday October 14, 2006 10:29 am
Dropping Dimes' Position Rankings: Centers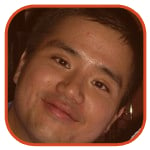 Tweet
Posted by Alvin Lai Categories: Atlantic Division, Central Division, H2H, Northwest Division, Pacific Division, Rookies, Roto, Site Features, Sleepers, Southeast Division, Southwest Division, Talent,

Similar to the NBA game, if you have top-notch options at the five spot, you have a strong chance for success in fantasy play. Gone are the days of Patrick Ewing, Hakeem Olajuwan and David Robinson dominating fantasy leagues by their extraordinary play. Here and now, the center position has to call in reinforcements from the power forward spot to boost its profile. Make sure you look out for forwards who might acquire center eligibility during the season; having that happen to one of your players might be like holding a winning lottery ticket.
The four staff members at Dropping Dimes were asked to rank the top 25 at each position. The top player received one "point," the second player received two points, etc. Players who were not in the top 25, but thought to be able to crack the top 25 at some point in the season were given a value of 30. Players not on the radar were given a value of 40. The average ranking is listed in parentheses after the player's team name.
1. Yao Ming, C, Houston Rockets (1.25)
57 G; 22.3 PTS; 10.2 REB, 1.5 AST, 0.0 3PTM; 51.9 FG%; 85.3 FT%; 0.5 STL; 1.7 BLK; 2.6 TO
Is Yao ready to take the mantle of best fantasy center in all the land? 20 ppg potential? Check. 10-plus boards a game? Check. 50-plus percent shooting? You betcha. Two blocks a game? Not yet, but he has the ability. The bonus is his 80-plus percent shooting from the line. Of course, he is coming off an injury-plagued season so monitor his status during the preseason.
2. Chris Bosh, PF/C, Toronto Raptors (1.75)
70 G; 22.5 PTS; 9.2 REB, 2.6 AST, 0.0 3PTM; 50.5 FG%; 81.6 FT%; 0.7 STL; 1.1 BLK; 2.2 TO
CB4 is saying in the preseason that he wants to average two blocks and one steal a game, at least during the regular season. If that is not music to the ears of all fantasy owners, then what is? In terms of potential in other categories, take it up to 25 and 12 if you want. With Yao, Bosh is the only big-time scorer who is an asset from the charity stripe.
3. Tim Duncan, PF/C, San Antonio Spurs (3.50)
80 G; 18.6 PTS; 11.0 REB, 3.2 AST, 0.0 3PTM; 48.4 FG%; 62.9 FT%; 0.9 STL; 2.0 BLK; 2.5 TO
Consider it a huge compliment that Duncan had a down year and is still a top three option. Look for his scoring to rise above 20 ppg again after the Spurs had a relatively quick exit from the playoffs last year. His free throw percentage is going to sting, but All-Star centers who score, rebound, and block while shooting a good percentage do not exactly grow on trees.
4. Jermaine O'Neal, PF/C, Indiana Pacers (4.25)
51 G; 20.1 PTS; 9.3 REB, 2.6 AST, 0.1 3PTM; 47.2 FG%; 70.9 FT%; 0.5 STL; 2.3 BLK; 3.0 TO
Many reports of Jermaine over the summer remarked that he was getting down to serious business after another early exit in the playoffs and, individually, another season marred by injury. This could be the year to take a true chance on JON.
5. Amare Stoudemire, PF/C, Phoenix Suns (5.00)
3 G; 8.7 PTS; 5.3 REB, 0.7 AST, 0.0 3PTM; 33.3 FG%; 88.9 FT%; 0.3 STL; 1.0 BLK; 0.3 TO
These rankings were done before the reports on Amare in the early preseason came out. It seems a bit disrespectful to list his stats from last year, but that was the reality. The reports coming out of camp are not encouraging. The chance of a big reward is there, but it does not seem worth the risk right now. Try to hold off.
6. Brad Miller, C, Sacramento Kings (6.25)
79 G; 15.0 PTS; 7.8 REB, 4.7 AST, 0.4 3PTM; 49.5 FG%; 82.8 FT%; 0.8 STL; 0.8 BLK; 2.3 TO
Miller is a different kind of fantasy center, and most people like what he sells: a big man who can hit free throws and pass the rock too. Taking him as your #1 center will leave you light on blocks, so it would be wise to make up for it by drafting some shot-blockers at other positions, namely power forward or if you are lucky, small forward.
7. Mehmet Okur, PF/C, Utah Jazz (8.00)
82 G; 18.0 PTS; 9.1 REB, 2.4 AST, 1.0 3PTM; 46.0 FG%; 78.0 FT%; 0.5 STL; 0.9 BLK; 2.0 TO
In terms of the numbers only, Okur can provide what Brad Miller gives, except for the assists. Depending on your team, it may be worth it to take the solid percentages over the blocks. However, keep in mind that blocks (and steals for that matter) are more difficult to make up ground on.
8. Ben Wallace, C, Chicago Bulls (8.50)
82 G; 7.3 PTS; 11.3 REB, 1.9 AST, 0.0 3PTM; 51.0 FG%; 41.6 FT%; 1.8 STL; 2.2 BLK; 1.1 TO
The lack of scoring and supremely horrible free throw shooting certainly hurt his overall value. Yet if Big Ben can clean the glass in Chicago like he did in Detroit, and has enough in the tank to average almost two steals and two blocks a game, he will be taken by the fourth round this year.
9. Zydrunas Ilgauskas, C, Cleveland Cavaliers (9.00)
78 G; 15.6 PTS; 7.6 REB, 1.2 AST, 0.0 3PTM; 50.6 FG%; 83.4 FT%; 0.5 STL; 1.7 BLK; 2.0 TO
Z is the center fantasy owners draft because the position is quickly growing thin and the draft has just gone through a major run on centers. Certainly he has answered questions about his durability after having serious injury problems early in his career. Drafting him means leaving a lot of quality guards and forwards for your opponents to take.
10. Marcus Camby, C, Denver Nuggets (9.50)
56 G; 12.8 PTS; 11.9 REB, 2.1 AST, 0.0 3PTM; 46.5 FG%; 71.2 FT%; 1.4 STL; 3.3 BLK; 1.6 TO
The fact that everyone and his mother knows Camby gets hurt every year, and yet he still lands in the top ten, reinforces the fact that the center position is none too deep. If it was not for power forwards with multiple position eligibility like JON and CB4, Camby would be a threat for the top five here. When he plays, he can hit the boards hard and swat away a lot of shots. The key part of the last sentence was "When he plays…"
11. Boris Diaw, PF/C, Phoenix Suns (10.00)
81 G; 13.3 PTS; 6.9 REB, 6.2 AST, 0.1 3PTM; 52.6 FG%; 73.1 FT%; 0.7 STL; 1.1 BLK; 2.3 TO
Diaw and his fantasy value this season are tough to figure, as long as questions about Amare go unanswered. Last year he was the first player eligible in fantasy leagues for four different positions. As long as he is eligible at center, even a modest drop in his stats is acceptable.
12. Chris Kaman, C, Los Angeles Clippers (11.75)
78 G; 12.0 PTS; 9.6 REB, 1.0 AST, 0.0 3PTM; 52.3 FG%; 77.0 FT%; 0.6 STL; 1.4 BLK; 2.3 TO
If fantasy owners want to hold off on drafting a center until the early-middle rounds, this might be the guy to target. He can average a double-double and block some shots. His percentages are solid and he has Elton Brand watching his back.
13. Shaquille O'Neal, C, Miami Heat (13.00)
59 G; 20.0 PTS; 9.2 REB, 1.9 AST, 0.0 3PTM; 60.0 FG%; 46.9 FT%; 0.4 STL; 1.8 BLK; 2.9 TO
Shaq gets dumped on way too much for his free-throw shooting, and is not complemented enough for his stellar field-goal percentage. It is just too hard to relate to a 7-foot-1, 325 pound multi-millionaire with four championship rings on his hand. Even though he goes at half-speed during the regular season to rest for the playoffs and his 20 and 10 seasons are likely in the past with Dwyane Wade reaching mega-superstar status, Shaq is still very good for point leagues (where free throw percentage is not a category) and head-to-head leagues. In roto leagues, it is understandable that he slips down in the draft rankings, but if your league has two center spots, he still has enough in the tank to be a borderline #1 fantasy center.
14. Carlos Boozer, PF/C, Utah Jazz (13.50)
33 G; 16.3 PTS; 8.6 REB, 2.7 AST, 0.0 3PTM; 54.9 FG%; 72.3 FT%; 0.9 STL; 0.2 BLK; 2.1 TO
Not exactly a fan favourite, but as long as you have other players to block shots, Boozer and his stat-padding game can help you win.
15. Emeka Okafor, PF/C, Charlotte Bobcats (15.50)
26 G; 13.2 PTS; 10.0 REB, 1.2 AST, 0.0 3PTM; 41.5 FG%; 65.6 FT%; 0.9 STL; 1.9 BLK; 2.0 TO
A big man with a lower shooting percentage than most guards is not exactly first-rate fantasy material. But the potential is there for Okafor to step it up on the offensive end, and his defensive stats are already first-rate. The Bobcats are a great team to watch this year as they have so many fantasy hoop options.
16. Andrew Bogut, PF/C, Milwaukee Bucks (16.25)
82 G; 9.4 PTS; 7.0 REB, 2.3 AST, 0.0 3PTM; 53.3 FG%; 62.9 FT%; 0.6 STL; 0.8 BLK; 1.5 TO
*INJURY ALERT* Bogut will be out of action for 6-8 weeks. These rankings were compiled before news of the injury broke, which is why the big Aussie is still being included. Jamaal Magloire was shipped to Portland to make room for Bogut to set up his office down in the block. The talent is there and Bogut will be able to show off his passing skills while averaging double digits in scoring. Bogut should not be drafted at this point. He does not possess the 20-10 skills of Pau Gasol, a player who could still make an impact with just 40-50 games. Try to draft well and pick up Bogut a little bit before he comes back if the news out of Milwaukee sounds promising.
17. Samuel Dalembert, C, Philadelphia 76ers (17.00)
66 G; 7.4 PTS; 8.2 REB, 0.4 AST, 0.0 3PTM; 53.1 FG%; 70.5 FT%; 0.5 STL; 2.4 BLK; 1.6 TO
Fantasy owners have been waiting on Dalembert for three seasons and counting now, especially the ones that love steals and blocks. Dalembert is not much of a rock thief, but he does swat away a ton of shots. He needs to increase his scoring output to move up on this list, and with a Sixers roster that includes Allen Iverson and Chris Webber, that seems unlikely.
18. Channing Frye, PF/C, New York Knicks (19.00)
65 G; 12.3 PTS; 5.8 REB, 0.8 AST, 0.1 3PTM; 47.7 FG%; 82.5 FT%; 0.5 STL; 0.7 BLK; 1.5 TO
The Knicks have so many players that like to dominate the ball from the backcourt that it is sure to impact negatively on Frye's value. He has a nice game, but will be hard-pressed to average more points than last season. As long as he is, he should be averaging more than a block a game.
19. Darko Milicic, PF/C, Orlando Magic (20.00)
25 G; 1.5 PTS; 4.1 REB, 1.1 AST, 0.0 3PTM; 51.5 FG%; 37.5 FT%; 0.1 STL; 0.6 BLK; 0.6 TO (with Detroit)
30 G; 7.6 PTS; 4.1 REB, 1.1 AST, 0.0 3PTM; 50.8 FG%; 59.5 FT%; 0.4 STL; 2.1 BLK; 1.2 TO (with Orlando)
Darko divides NBA fans right down the middle. There are those who feel he is on the verge of becoming a good player and there are those who feel he inherits the mantle left by Sam Bowie when the Blazers passed on Michael Jordan and Charles Barkley. He should be given the chance this year to produce alongside Dwight Howard. 12 points and 6 boards i.e. similar to what Bogut and Frye can do, but with more blocks is a realistic expectation.
20. Nenad Krstic, C, New Jersey Nets (20.50)
80 G; 13.5 PTS; 6.4 REB, 1.1 AST, 0.0 3PTM; 50.7 FG%; 69.8 FT%; 0.4 STL; 0.8 BLK; 1.7 TO
At this stage in the rankings, the players available are either scoring centers who do not rebound or block as much, or players that can block shots but the rest of their game is lacking. Krstic can score but is not a big-time presence on the defensive block. On the Nets he can only be the #4 scoring on offense, but there is still room with Jason Kidd running that show for him to average around 15 ppg.
21. Tyson Chandler, C, New Orleans Hornets (22.00)
79 G; 5.3 PTS; 9.0 REB, 1.0 AST, 0.0 3PTM; 56.5 FG%; 50.3 FT%; 0.5 STL; 1.3 BLK; 1.6 TO
Call it the Chris Paul effect. Even when it comes to a player who has never lived up to his #2 overall draft pick status, there is a sense of optimism. He has been the type of player who suits up for a lot of games but is perpetually hurt to some extent. He should be good for 9-10 rebounds and two blocks a game again but can he score enough to help your squad?
22. Zaza Pachulia, PF/C, Atlanta Hawks (22.75)
78 G; 11.7 PTS; 7.9 REB, 1.7 AST, 0.0 3PTM; 45.1 FG%; 73.5 FT%; 1.1 STL; 0.5 BLK; 2.3 TO
The Hawks are looking for Josh Smith and Marvin Williams to step it up this season, so Zaza may be the one to take a back seat. He does not score as much as Krstic and does not block shots like Chandler, which explains why he is ranked lower than both of them.
23. Joel Przybilla, C, Portland Trail Blazers (24.25)
56 G; 6.1 PTS; 7.0 REB, 0.8 AST, 0.0 3PTM; 54.8 FG%; 53.3 FT%; 0.4 STL; 2.3 BLK; 1.4 TO
The center spot in Portland has some depth. Unfortunately for fantasy owners, this means that the stats will probably be divided up three ways. Take the flier on Przybilla who stands to be the biggest shot-blocker there.
24. Jamaal Magloire, C, Portland Trail Blazers (25.00)
82 G; 9.2 PTS; 9.5 REB, 0.7 AST, 0.0 3PTM; 46.7 FG%; 53.5 FT%; 0.4 STL; 1.0 BLK; 2.0 TO
It seems like a long time ago when Magloire was suiting up for the All-Star game. He heads into a contract year with playing time up in the air. Ideally, monitor his early returns and make the move if things look promising.
25. Pau Gasol, PF/C, Memphis Grizzlies (26.50)
80 G; 20.4 PTS; 8.9 REB, 4.6 AST, 0.0 3PTM; 50.3 FG%; 68.9 FT%; 0.6 STL; 1.9 BLK; 2.9 TO
Here comes further proof that the center position is wanting; a player injured for the next three months cracks the top 25. Obviously Gasol would have been ranked much higher if not for his broken foot. Even if he plays half the season, his final numbers could place him in the top half of this list. However with the injured list a thing of the NBA past, if your league does not allow you to stash injured players away, you will be hard pressed to remain in the hunt while Pau is on the mend. Beware any big man with foot problems.
Honourable mention: Eddie Curry (27.50), Kurt Thomas (28.00), Kendrick Perkins (28.75)
© Gear Live Media, LLC. 2007 – User-posted content, unless source is quoted, is licensed under a Creative Commons Public Domain License. Gear Live graphics, logos, designs, page headers, button icons, videos, articles, blogs, forums, scripts and other service names are the trademarks of Gear Live Inc.