Thursday October 19, 2006 12:18 pm
Dropping Dimes' Experts Roto League: Richard Christ's Team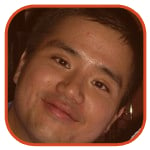 Tweet
Posted by Alvin Lai Categories: Atlantic Division, Central Division, Northwest Division, Pacific Division, Roto, Site Features, Sleepers, Southeast Division, Southwest Division, Talent,
Fantasy Sports R Us was also nice enough to take part in our experts' roto league. Thanks to Richard Christ for reppin' them. They can explain what they are about better than I can, so here is what I found on their site…
"FSRU is the #1 most hated fantasy leagues site on the net. Why? Because we have the highest payouts, we are the fastest growing, and damn it we are just flat out the best. Period."
Check them out. In the meantime, peep what they did at our draft. For full draft results, click here.
The roster: (overall pick in parentheses)
1. Chris Paul, PG, New Orleans Hornets (8)
2. Chauncey Billups, PG, Detroit Pistons (17)
3. Josh Smith, SG/SF, Atlanta Hawks (32)
4. Carlos Boozer, PF/C, Utah Jazz (41)
5. Charlie Villanueva, SF/PF, Milwaukee Bucks (56)
6. Brandon Roy, PG/SG, Portland Trail Blazers (65)
7. Ben Gordon, PG/SG, Chicago Bulls (80)
8. Darko Milicic, PF/C, Orlando Magic (89)
9. Mike Dunleavy, SG/SF, Golden State Warriors (104)
10. Nene, PF/C, Denver Nuggets (113)
11. Sebastian Telfair, PG, Boston Celtics (128)
12. Shelden Williams, SF/PF, Atlanta Hawks (137)
13. Devin Harris, PG/SG, Dallas Mavericks (152)

1. Which player was your best pick, value-wise? It's a tie.
As far as my team goes, I think getting Telfair and Devin Harris in my 11th and 13th rounds were steals; here are two starting PGs who are only getting better. Telfair is now on a team that wants him to play his tempo, which is full speed, not walk the ball up the court and flip it to Zach Randolph.
2. Which player was your worst pick, value-wise? Darko Milicic, Round 8, Pick 5 (89)
My worst pick value-wise would be Darko in the 8th round. He still hasn't done anything but show he can block a few shots and get in a lot of foul trouble.
3. Which player was your risk/reward pick, the pick you gambled on to have a good season? Charlie Villanueva, Round 5, Pick 8 (56)
The pick I gambled on the most would be my 5th round pick, Charlie V. I think he will have a great season.
4. Other than your own, which manager do you think has the strongest team?
I think other than my team , Team (Give me WLS) has the best team if they stay healthy. High risk/high reward team. In Lebron, D.Howard, and Jermaine O'Neal, you have three top 25 players. If Don Nelson can keep B.Diddy on the court in his style of offense, he could have a career year, Iggy is only going to get better at filling the box scores. JR Smith, K-Perkins and Bogut also are very nice picks with lots of upside.
My 10 cents on this team:
I like this team. Several others in our league like this team. I cannot blame FSRU for liking their team. Maybe it has to do with our universal man-crush on Chris Paul, but this team looks good.
Without rehashing the props I gave them in my team recap, let us just say that this team is loaded with both players that have a solid fantasy track record, and players with good chances to increase their fantasy value this year. Paul is the new point god, as SLAM magazine said on their recent cover. Billups is playing for dolla dolla bills next season. Josh Smith could be a very sick player.
Charlie V should pick up some of the production lost in the injuries to Bogut and Bobby Simmons. We have been talking about Roy for ROY since the summer. Darko and Nene need to step it up for this team to be king of the hill at the end. Shelden Williams should acquire center eligibility at some point this season; it might take him some time to gain regular playing time, but he is a decent 12th round flier in a league like this.
Good luck!
© Gear Live Media, LLC. 2007 – User-posted content, unless source is quoted, is licensed under a Creative Commons Public Domain License. Gear Live graphics, logos, designs, page headers, button icons, videos, articles, blogs, forums, scripts and other service names are the trademarks of Gear Live Inc.