Thursday October 19, 2006 12:46 am
Dropping Dimes' Experts Roto League: Neil Tardy's Team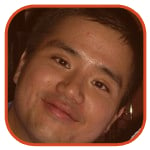 Tweet
Posted by Alvin Lai Categories: Atlantic Division, Central Division, Northwest Division, Pacific Division, Props, Rookies, Roto, Site Features, Sleepers, Southeast Division, Southwest Division, Talent,

The Talented Mr. Roto is a pillar of fantasy sports. They rep fantasy hoops over at NBA.com, and if you have not studied up on Matthew Berry's Draft Day Manifesto, then you need to get cracking because you are behind in the game.
Thanks to Neil Tardy for representing TMR and taking part in our league. Neil drew the shortest straw in that he drafted last out of twelve teams. Although in this slot a team gets to make back-to-back picks, a lot of players fly off the board before your turn comes up again. Let us see what he had to say about his team!
The Roster: (overall pick in parentheses)
1. Ray Allen, SG, Seattle SuperSonics (12)
2. Amare Stoudemire, PF/C, Phoenix Suns (13)
3. Ray Felton, PG, Charlotte Bobcats (36)
4. David West, PF, New Orleans Hornets (37)
5. Andres Nocioni, PF, Chicago Bulls (60)
6. Shane Battier, SG/SF, Houston Rockets (61)
7. Randy Foye, PG/SG, Minnesota Timberwolves (84)
8. Adam Morrison, SF/PF, Charlotte Bobcats (85)
9. Hedo Turkoglu, SG/SF, Orlando Magic (108)
10. Antonio McDyess, PF, Detroit Pistons (109)
11. Leandro Barbosa, PG, Phoenix Suns (132)
12. Primoz Brezec, C, Charlotte Bobcats (133)
13. Bonzi Wells, SG/GF, Houston Rockets (156)

1. Which player was your best pick, value-wise? It's a tie.
I felt pretty good about getting David West to start the fourth round (No. 37) and Andres Nocioni to end the fifth (No. 60). With incremental improvement, West can average a steal and a block a game, with great percentages and solid rebounding. I love the rebounds and threes Nocioni gives you at SF.
2. Which player was your worst pick, value-wise? Randy Foye, Round 7, Pick 12 (84)
I reached for Randy Foye at the end of the seventh round (No. 84). He probably won't get a lot of minutes early on, and he'll turn it over a fair amount. I try to avoid guys with low percentages and high TOs.
3. Which player was your risk/reward pick, the pick you gambled on to have a good season? Amare Stoudemire, Round 2, Pick 1 (13)
I guess I gambled on Stoudemire at No. 13, though I don't know if it's that big a gamble considering he'll go in the second round in most drafts. Obviously, if Stoudemire performs like he did two years ago, he will be a top 10 player. Drafting 12th of 12, I was in general looking for players with upside. Really, anyone who takes three Bobcats as I did is living on the edge.
4. Other than your own, which manager do you think has the strongest team?
Near as I can tell, this is a pretty balanced league. But Rickrockers sure has a nice nucleus with Paul, Billups and Josh Smith. I was so hoping J-Smooth would slide three more picks to me at the end of Round 3. If Marcus Camby even plays 70 games instead of his usual 50, I can see good things for ElevationMag.com, too. Given that he was in the nine-hole, Brand, Pierce and 'Melo is a nice way to start a draft.
My 10 cents on this team:
It starts and ends with Amare. He could be either a top ten player or an injury nightmare for fantasy owners this season. I have seen Amare get picked even higher than he was here. At least here he was coupled Ray Allen, as solid a roto player as there is in the league.
The buzz on Ray Felton is super high. I estimate he will need to dial it up to 17 points and 8 dimes with about 1.5 steals and treys a game to be worth a third round pick?
West, Nocioni and Battier are solid roto players. This team is taking a chance on rookies; Foye and Morrison were drafted back-to-back in the middle rounds. Since the draft, this team has dropped Barbosa in favour of a third rookie, Rajon Rondo. Although Barbosa will have some hot shooting nights, Rondo looks like a gamer in pre-season and has a better chance than Barbosa to earn starter minutes. In another pre-season move, McDyess has been swapped out and Kwame Brown has been brought into the fold. Kwame will be pressed into action because Amare and Brezec are the only other centers on this roster right now.
Good luck this season!
© Gear Live Media, LLC. 2007 – User-posted content, unless source is quoted, is licensed under a Creative Commons Public Domain License. Gear Live graphics, logos, designs, page headers, button icons, videos, articles, blogs, forums, scripts and other service names are the trademarks of Gear Live Inc.