Wednesday October 18, 2006 7:12 pm
Dropping Dimes' Experts Roto League: Mike Slane's Team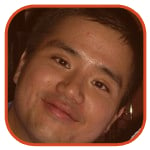 Tweet
Posted by Alvin Lai Categories: Atlantic Division, Central Division, Northwest Division, Roto, Site Features, Sleepers, Southeast Division, Southwest Division, Talent,

If you have not checked out ElevationMag yet, take a look when you can. In addition to the word on the Association, this site covers news around the D-League, the NCAA and hoops on the street. We here at Dropping Dimes would like to thank Mike Slane for participating in our league. Here is what he had to say about his team.
For the complete draft results, click here.
The roster: (overall pick in parentheses)
1. Elton Brand, PF, Los Angeles Clippers (9)
2. Paul Pierce, SG/SF, Boston Celtics (16)
3. Carmelo Anthony, SF, Denver Nuggets (33)
4. Marcus Camby, C, Denver Nuggets (40)
5. Jameer Nelson, PG, Orlando Magic (57)
6. Pau Gasol, PF/C, Memphis Grizzlies (64)
7. Manu Ginobili, SG, San Antonio Spurs (81)
8. Tyson Chandler, PF/C, New Orleans Hornets (88)
9. Shareef Abdur-Rahim, SF/PF, Sacramento Kings (105)
10. Smush Parker, PG, Los Angeles Lakers (112)
11. Vlad Radmanovic, PF, Los Angeles Lakers (129)
12. Derek Fisher, PG, Utah Jazz (136)
13. Greg Buckner, SG, Dallas Mavericks (153)
The Q & A:
1. Which player was your best pick, value-wise? Paul Pierce, Round 2, Pick 4 (16)
I'd have to go with my second round selection Paul Pierce. This man puts up big numbers every night and I can't even remember the last time he's missed a game due to injury. And obviously Elton Brand, my first round selection, is another valuable player who is a consistent 20 and 10 guy.

2. Which player was your worst pick, value-wise? Pau Gasol, Round 6, Pick 4 (64)
I have to be honest with you… Pau Gasol wasn't my selection. I stepped away for a sec, missed my selection and ended up with the injured forward/center. For at least the next couple of months, he'll be of zero value to me and the Griz.
3. Which player was your risk/reward pick, the pick you gambled on to have a good season? Jameer Nelson, Round 5, Pick 10 (57)
Nelson has always been underrated and will have another good season. He'll most likely start every game and play a majority of the pg minutes for the improving Magic. I expect him to put up more than 15 points and dish out more than six assists in 2006-07.
4. Other than your own, which manager do you think has the strongest team?
I don't know, but I have a feeling no one's going to say ElevationMag when they're asked this question.
My 10 cents on this team:
Since the draft, Buckner has been dropped and James Posey has been added to the roster.
Mike, you were wrong; someone has said ElevationMag when asked question #4, so stay tuned for that.
Gasol being AWOL until the New Year will hurt, but the top five picks here are as solid as any other team. Ginobili is a nice roto player, Chandler could benefit from the Chris Paul Factor and average 10 and 10 with 2-3 blocks a game. 'Reef is still a capable scorer and rebounder. Smush is a moneyball and prime time rock thief. With this being a weekly league, there is room to stash Pau on the bench, and hopefully by the mid-season mark you can sound the trumpets and call on this one-man cavalry.
This team can rebound and score. Brand, Camby and Chandler as a trio will keep you competitive in blocks. You might need a sweet waiver wire pick-up or two to substitue for Gasol's spot early in the year, but this team has got game. Good luck!
© Gear Live Media, LLC. 2007 – User-posted content, unless source is quoted, is licensed under a Creative Commons Public Domain License. Gear Live graphics, logos, designs, page headers, button icons, videos, articles, blogs, forums, scripts and other service names are the trademarks of Gear Live Inc.