Thursday October 19, 2006 11:34 am
Dropping Dimes' Experts Roto League: Brandon Haraway's Team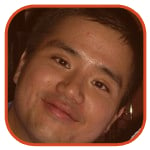 Tweet
Posted by Alvin Lai Categories: Atlantic Division, Central Division, Northwest Division, Pacific Division, Roto, Site Features, Sleepers, Southeast Division, Southwest Division, Talent,
The Fantasy Lounge is a relatively new messageboard community. Dennis Velasco told me about their existence after some of our past contacts settled in over there. All the major sports are covered, and they also have a "Cooler Talk section for non-sports talk. Check it out.
Thanks to Brandon Haraway for representing the Lounge and participating in our first ever experts' league. Check out his team inside.
The roster: (overall pick in parentheses)
1. Gilbert Arenas, PG, Washington Wizards (7)
2. Tim Duncan, PF/C, San Antonio Spurs (18)
3. Jason Richardson, SG, Golden State Warriors (31)
4. Ben Wallace, C, Chicago Bulls (42)
5. Jason Terry, PG, Dallas Mavericks (55)
6. Luke Ridnour, PG, Seattle SuperSonics (66)
7. Josh Howard, SG/SF, Dallas Mavericks (79)
8. Corey Maggette, SG/SF, Los Angeles Clippers (90)
9. Ricky Davis, SG/SF, Minnesota Timberwolves (103)
10. Kyle Korver, SF, Philadelphia 76ers (114)
11. Raef LaFrentz, PF/C, Portland Trail Blazers (127)
12. Matt Bonner, PF/C, San Antonio Spurs (138)
13. Jamal Crawford, SG, New York Knicks (151)
Words from the Lounge:
Little lesson to everyone: don't miss a draft.
I took the day off from work, had everything planned out, and was all psyched for this draft. Guess what? I TOTALLY forgot about it. Yeah, it sucks.
Needless to say, my team leaves a lot to be desired. Nothing I can't try to right, but the combo of Big Ben and Timmy D will create major FT problems for me. Oh well.
I guess I'll analyze everything Yahoo screwed me up on. Let's start with the best pick (yes there was a decent pick)...
1. Which player was your best pick, value-wise? Jason Richardson, Round 3, Pick 7 (31)
At this point in the third round, this could be a steal. Richardson is a fantasy beast. I won't argue that his FT% is good, because it's not. Still, 67-69% isn't TOO bad and he does have a decent FG% for his position and playing style.
He is durable (72+ games each of the last three years), and a good rebounder. He will even give you a few assists. Pretty good pick at this point, or at least the best from my draft…which isn't saying a lot, thanks to Yahoo.
2. Which player was your worst pick, value-wise? Luke Ridnour, Round 6, Pick 6 (66)
I don't like this pick at all. When he was taken, Tony Parker, Sam Cassell, and Andre Miller were still available. I would have much rather have taken Miller with my particular team.
In my mind, he has pretty much hit his ceiling. I don't see him averaging much better than 12 and 7. On that team, seven assists is probably a max for any point guard.
Among many other bad picks, this one takes the cake. (Also see Raef LaFrentz and Matt Bonner, ugh…)
3. Which player was your risk/reward pick, the pick you gambled on to have a good season? Corey Maggette, Round 8, Pick 6 (90)
Now I didn't pick Mags, but I like the pick. He is being vastly underrated in relation to his last few healthy seasons. Sure we don't know how he will come back and if he will go down again, but when healthy, Maggette is a beast.
His 22/6/3 with great FT% of twp years ago would be great in the 8th round. I don't expect it, but hey, he was worth the gamble.
4. Other than your own, which manager do you think has the strongest team?
In a league like this, there is no clear cut favorite. Most teams will be very competitive. My favorites are Give Me WLS AM 89, The Uwe Blab Confab, ElevationMag.com, and of course Dennis's team. Anyone can win this league but these four seemed to combine a great mix of players to get the good balance you need in Roto. It will definitely be interesting, and I'll just be hoping to be around at the end.
As always, good luck to everyone in the league, and don't put the beatdown on me too bad.
My 10 cents on this team:
That is too bad you missed the draft. Hope everything is all right. That is pretty hard-core that you took the day off work in anticipation of the draft. Dropping Dimes is still in its infancy, so I will hold off on giving you the gears for missing our draft…unless its happens again next year. Cool?
Since the draft, Raef and the mad bomber, Matt Bonner, have been dropped and Jason Williams, the point guard from Miami, and Zaza Pachulia have been added to the squad.
A couple of guys were considering your team as the one they liked the most after their team. Your team is going to rain cats and dogs when it comes to three-pointers. I know you were down on your Ridnour pick, but he is the third PG on your squad, with Gilbert Grapes and JT Money ahead of him on the depth chart. Having three starting point guards on your team will do wonders for your assist totals, even though Terry does not dish the dimes as much as other top guards.
This team is heavy on swingmen. Still, Josh Howard, Maggette, Ricky Buckets and Kyle Kutcher are nice players to have on any team. To start the year this team is light on rebounds even with Duncan and Big Ben in the center slots. Zaza is a much better center option to start the season than either Raef or Bonner so good job there.
You could look to trade one of your good SG/SF players for help in other areas later on. And if a front-court player like Boris Diaw or David West emerges this year, and you manage to grab him early, your team will be looking really strong.
Good luck!
© Gear Live Media, LLC. 2007 – User-posted content, unless source is quoted, is licensed under a Creative Commons Public Domain License. Gear Live graphics, logos, designs, page headers, button icons, videos, articles, blogs, forums, scripts and other service names are the trademarks of Gear Live Inc.