Wednesday October 18, 2006 8:47 am
Dropping Dimes' Expert Roto League: Scott Sargent's Team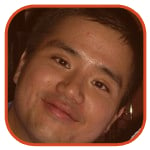 Tweet
Posted by Alvin Lai Categories: Atlantic Division, Central Division, Northwest Division, Pacific Division, Roto, Site Features, Southeast Division, Southwest Division, Talent,
Could this be the scene on April 18, 2007, the last day of the season? Marvin Williams, a sleeper of an eighth round pick pumping his first in victory, while the leader of my team walks away dejectedly? While Josh Smith, representing Fantasy Sports R Us chews him out for not passing him the rock?
Sarge can rant with the best of them. Let's hear what he has to say about his team.
The roster: (overall pick in parentheses)
1. Kevin Garnett, SF/PF, Minnesota Timberwolves (4)
2. Tracy McGrady, SG/SF, Houston Rockets (21)
3. Brad Miller, C, Sacramento Kings (28)
4. Kirk Hinrich, PG/SG, Chicago Bulls (45)
5. Morris Peterson, SG/SF, Toronto Raptors (52)
6. Samuel Dalembert, C, Philadelphia 76ers (69)
7. Rafer Alston, PG, Houston Rockets (76)
8. Marvin Williams, SF/PF, Atlanta Hawks (93)
9. Damon Stoudamire, PG, Memphis Grizzlies (100)
10. Nazr Mohammed, PF/C, Detroit Pistons (117)
11. Brevin Knight, PG, Charlotte Bobcats (124)
12. Eddie Griffin, PF/C, Minnesota Timberwolves (141)
13. Jarvis Hayes, SG/SF, Washington Wizards (148)
The Q & A:
1. Which player was your best pick, value-wise? It's a tie.
Obviously, this would be a lot easier to answer in a few months, but for now, I think that Brevin Knight could be a steal at 124, as well as Marvin Williams at 93. I fully expect Williams to replace the void of Al Harrington, and if he can add in a few blocks here and there, it will far surpass my expectations. Knight's a bit banged up right now, but is too good of a passer/defender to not see PT in Charlotte. Both should outplay where they were drafted.
2. Which player was your worst pick, value-wise? Rafer Alston, Round 7, Pick 4 (76)
Hands down, I have to go with Rafer Alston. Four of the preceding six picks were point guards, and I should've went in another direction. I had my sights set on Ford, but got snaked by Nels three picks prior. If Houston can stay healthy, I think he'll be alright as a second PG, but I'm disappointed that I had to jump on the run. Still shaking my head. Thanks, Nels!
3. Which player was your risk/reward pick, the pick you gambled on to have a good season? Tracy McGrady, Round 2, Pick 9 (21)
Without a doubt, Tracy McGrady. He could finish in the top-five this year, or could miss half of the season with back problems. I was ecstatic to see him there at the end of the second round and thought he was definitely worth the risk at that point. He'll complement Garnett very well, and is always a chance to lead the league in scoring. We'll see how it pans out.
4. Other than your own, which manager do you think has the strongest team?
While I am a big fan of my well-roundedness, a term that I have just created, I also think that Alvin Lai's team is pretty solid from top to bottom. He took care of his small cats early with his Kobe-Johnson-Odom picks, and then came up strong on his big cats with Wilcox and Kaman. The whole Collison-emergence makes me a bit nervous now, but no way Seattle gives Wilcox that "straight cash, homey" to split time. No percentage killers, solid starters, and I'm a huge fan of Jarrett Jack, as he should be a solid reserve. I'm totally alright with this squad being in second place when it's all said and done!
My 10 cents on this team:
Having two front-court players who can dish the rock like KG and Brad Miller is a nice cover for needing to rely on Skip to My Lou as the #2 point guard. Brevin Knight could prove to be very handy in a roto league, and Damon Stoudamire might enjoy a mini-renaissance this year in Memphis. So assists are on lock-down in Sarge town.
I would agree that McGrady is a good gamble at the end of the second round. It is easier to cover for an injured player in a roto league, in the sense that you can just put him on the bench, and hopefully you have someone viable enough to pick up the slack. When roster changes are done once weekly like in this league, rolling the dice even for a high pick is not such a big deal.
I would actually key on MoPete as the make-or-break pick. Hailing from the T-dot area, I do not understand the fantasy hype that surrounds this guy heading into this season. I like MoPete and think he is a solid player; but is he really a borderline top 50 fantasy player? The Raptors want to run and gun and Peterson is playing for a contract, but how big his piece of the Raptor offense pie is up in the air.
We'll see, Sarge. We'll see. Well-rounded or pound-for-pound, it's almost game time.
© Gear Live Media, LLC. 2007 – User-posted content, unless source is quoted, is licensed under a Creative Commons Public Domain License. Gear Live graphics, logos, designs, page headers, button icons, videos, articles, blogs, forums, scripts and other service names are the trademarks of Gear Live Inc.