Sunday October 1, 2006 6:10 pm
Dropping Dimes Draft Blog: Round 5, Pick 8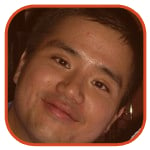 Tweet
Posted by Alvin Lai Categories: Central Division, Detroit Pistons, H2H, Props, Roto, Talent,
With this team starting the season with Elton Brand, Pau Gasol
, Lamar Odom, and Peja Stojakovic, it is time to start building the backcourt. Taking this as a real-time situation, my second round pick will be down and out until the New Year. If this happened to you while doing a messageboard or e-mail draft, hopefully you had enough rounds left to take a reasonable stab at adjusting to Pau's unfortunately injury.
There are some young point guards with sizzle to their name heading into this year. However, I want to ensure I have a solid core I can rely on. Forced to try and get lucky with the waiver wire to make up for the loss of Gasol, I want as many players on this roster where I can just put them into the lineup and not have to think about them anymore.
Round 5, Pick 8: Richard "Rip" Hamilton, SG, Detroit Pistons
Five rounds is enough to see where your team is at. Let us break it down.
FG%: This team shoots the ball well from the field. Rip does nothing to hurt this; last year he averaged an astonishing 49.1% from the field. Hard to imagine a guard can shoot this well in today's league when there are pros who could not land a beach ball into the ocean these days.
FT%: A master at getting to the line, Rip has a career FT% of 85.4%. Him and Peja will help keep this team competitive in this category.
3PM: Not Hamilton's forte, but he showed signs of improvement last year. I prefer he stick with his mid-range shot and keep his FG% high rather than up his trey totals at the expense of a plummeting percentage. In a roto league, I still want to aim for 5 or 6 points out of 12 to remain in contention. In a head-to-head league, I am likely losing this category at this point, but I want enough shooters on the team to keep other teams honest.
PTS: Having lost a 20 ppg scorer in Gasol for a long while, it was imperative to add a proven scorer now. Rip fits that bill to a tee.
REB: I took the luxury of skimping on rebounds this round because of the solid board crashers I accumulated in the first three rounds. Gasol can still be a mid-season boost to my team, but I still need to address that right now I do not have a center. Still, with prototypical big men like Brand, and versatile forwards like Odom and Peja, I can still be a rebounding powerhouse in this draft.
AST: The grade here should be an "incomplete" until I acquire one or two more guards. Gasol was picked partly because of his dime dropping skills. Odom also has point-forward qualities. Rip can dish about 3-4 assists per game, but he is no gamebreaker here.
STL: Steals are definitely weak. Hamilton is not a top flight thief. In a head-to-head league, I would hope to split the two hustle categories and rely on FG%, REB and BLK to get me a "W".
BLK: This team still looks decent here, even though I have not grabbed a shot blocker since Gasol. I passed on still-available centers who are solid in other areas but do not block because I realize Brand still needs support in patrolling the lane.
TO: Hard to tell how this category will end up, due to the Gasol injury and the lack of point guards on the roster after five rounds.
In the next round, one of those point guards with sizzle may still be available. A lower tier center with a solid pedigree would also be a nice addition.
Other team members:
1.8. Elton Brand, PF, Los Angeles Clippers
2.5. Pau Gasol, PF/C, Memphis Grizzlies
3.8. Lamar Odom, SF/PF, Los Angeles Lakers
4.5. Peja Stojakovic, SF, New Orleans Hornets
© Gear Live Media, LLC. 2007 – User-posted content, unless source is quoted, is licensed under a Creative Commons Public Domain License. Gear Live graphics, logos, designs, page headers, button icons, videos, articles, blogs, forums, scripts and other service names are the trademarks of Gear Live Inc.