Saturday September 23, 2006 12:38 am
Dropping Dimes Draft Blog: Round 4, Pick 4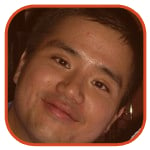 Tweet
Posted by Alvin Lai Categories: Atlantic Division, New York Knicks, H2H, Props, Roto, Talent,
"I take it back. I'm not the best point guard in the league… Dennis Velasco is the best point guard in the league." This quote is what was waiting for me when I left this blog entry open this morning. I had not even written anything myself yet, just put in the picture. Dennis is channeling "Big Brother" here and sees all. Not only that, he changes news and history to suit his wishes. Talk about an abuse of editorial power. Hahaha!
If you counted on Marbury last year to be your top guard, point or otherwise, there is a good chance your team ended up stinking up the joint. Ron and I recently visited NYC with some friends. Whether it was the aura of walking the streets of the Big Apple, or a friend wanting to give his friend a chance to write about his man-crush, who knows what has Ron going with "Stabury" here. So I am going to guest-write for Ron and the team he has started here, and he will take on my next pick. As always on Dropping Dimes, let's break it down.
Round 4, Pick 4: Stephon Marbury, PG, New York Knicks.
First stating the obvious:
Stephon did not bring it last year. Blame it on him, blame it on Larry Brown, whatever. Fantasy owners do not care about the cause. In the end, it is all about the stats. And the stats last year do not measure up. Next question.
The career track record and looking ahead to 2006-07:
Who cares if the Knicks lose as long as "Marbs" (as Sarge likes to call him for some reason) got his 20 and 8? Well, Knick fans care, but I am talking about fantasy owners.
Marbury has a track record prior to last season that goes back to 1998-99 where he held it down as a 20+ points and 8+ dimes a game player. During this time he was also a solid free-throw shooter and steady contributor in treys and steals. If you have a problem with Marbury that extends beyond the sheer numbers, then you are mixing reality with fantasy. For many years, Marbury was as consistent
and healthy
a fantasy basketball option as they came. Hate the man if you want, but the game spoke for itself in the end.
Then last year happened. His FT% sank to the 75% area, he was dropping about 20 cents less a game, his scoring plummeted to 15 a game, and to top it all off (or maybe it should be more like to bottom it all out) he missed 22 games last year.
Surely if you are reading this now, you know that the summer once again brought a lot of change in Knick land. I would not bet the farm on it, but I would think that within this chaos, Marbury can become, as he puts it in classic third-person style, "Starbury" again.
The Knicks roster is bloated at the guard positions and overpaid overall. But Isiah has his gravy train on the line too this year, and all reports point to him and Stephon having a solid relationship. If hating on Larry Brown was a factor in him missing games, then this year Marbury should revert back to his game in, game out ways playing for "Coach" Thomas. A return to the 20 and 8 plateau, along with solid numbers in FT%, moneyballs and steals is in order. Maybe Steve Francis or Jamal Crawford will get traded to make this so. Is Marbury going anywhere? Here is where reality sets back in. The teams Marbury gets traded away from always get better once he is gone. Who is going to want him at this point, especially with his contract the way it is? The only one in the league right now who would back him is Isiah. Which works out just fine for fantasy owners because this is the best environment for Stephon to deliver the digits.
He will still dominate the ball, and the Knicks will still probably lose. But why do you, the non-Knicks fan care about that? Stats are stats.
How he fits on this team:
Would I rate Marbury among the top 40 or 50 fantasy players heading into this season right now? Probably not. However…does he have a good chance to regain this status? In other words, could Marbury actually be a value pick this year? Absolutely, especially if you can draft him one, two, even three rounds later than where he went here. So if Ron wants him here, I think at this point it is a risk, but it could work out very well. Very well indeed. In terms of other point guards still available, Jason Terry has low assist totals and just got paid. Mike James broke out last season but is in new digs and just got paid. And it is too early to look at Ray Felton, Jameer Nelson, etc. If Ron wants a point guard here, then so be it!
In Chris Bosh, Paul Pierce, Michael Redd and now, Marbury, Ron has himself a solid core four of players. They stand to be the only team in this draft that will potentially have four 20+ ppg scorers after four rounds. (And yes, I realize this statement banks on Marbury coming back to his old fantasy-ball ways. Quell the pessimist in you for two secs, Dennis!).
FT% and treys also look very good for this team. A couple of hustle players are needed still to beef up steals and blocks. The position flexibility of this team could also prove to be a nice advantage for Ron. Marbury and Redd are slated in for two out of the three guard slots, but depending on the circumstances, Pierce can be a third guard or the small forward, and Bosh could play center for a smaller line-up, or power forward for a bigger line-up. And even in a worst-case scenario, if Marbury falters, Ron could bump him down to a utility spot if he chooses to go with another guard in the next couple of rounds.
Thanks for suggesting to switch things up a bit, Ron. It was fun. Hope everyone enjoys you guest-starring on my show next.
Other team members:
1.9. Chris Bosh, PF/C, Toronto Raptors
2.4. Paul Pierce, SG/SF, Boston Celtics
3.9. Michael Redd, SG, Milwaukee Bucks
© Gear Live Media, LLC. 2007 – User-posted content, unless source is quoted, is licensed under a Creative Commons Public Domain License. Gear Live graphics, logos, designs, page headers, button icons, videos, articles, blogs, forums, scripts and other service names are the trademarks of Gear Live Inc.