Thursday September 21, 2006 4:59 pm
Dropping Dimes Draft Blog: Round 4, Pick 1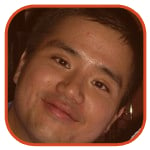 Tweet
Posted by Alvin Lai Categories: H2H, Roto, Southeast Division, Atlanta Hawks, Talent,

"BTW, Alvin, Wallace and Smith? What, are you trying to go up against my awesome defensive combo of Marion and Big Ben? You will lose every time!!!" Dennis Velasco, in an e-mail to the Dropping Dimes staff.
No, I am not going up against D's awesome combo. Not that I am interested in an aging afro who averages 7 ppg and just got paid. And hey, Marion is Marion. FYI, the Dropping Dimes staff filled my inbox with several more messages in succession questioning my sanity. *sigh*
I have seen J-Smooth going earlier than this in drafts, usually in the third round. So I started to think of ways to justify the pick. Would I do this in real time with all the beans on the line? Probably not. But that is why I will do this here, so you our loyal readers (all seven of you, and I'm sure you are all loyal to my man, D!), can take a look and see if you want to take this gamble yourselves come draft day.
Round 4, Pick 1: Josh Smith, GF, Atlanta Hawks
On the plus side…
Potential. That is what this pick is about. The potential to draft a player who is on his way up and the potential to have your fourth rounder be better than your competitor's second rounder who averages about 14 and 6. And, yes, the potential to fall flat on your face if you miss.
If you are one of those "You can't make a rainbow without rain" kind of folks, then feel free to immediately jump to Josh's stats in April last season. He showed that he is nobody's fool: 17.6 ppg, 7.6 rpg, 1.6 treys, 4.2 dimes, 1.5 swipes and 3.4 blocks. If only he can do that for 70-80 games! For the year he averaged 2.6 bpg. His 6.6 boards per game for the season is also very serviceable, especially for a player who is guard-eligible. Also somewhat positive is his relatively low turnovers, though if you have been following this site for a while, you know what the general sentiment is on that category.
On the flip side…
The flip side reads like a laundry list for non-believers. There is his 42.5% shooting from the field last year. He shot over 45% in his rookie year, but this is not the answer to the Answer's shotgun tendencies. He also is a below average free throw shooter (70.5% for his career). A couple more brick-layers from the charity stripe and I might have squandered the huge advantage Ray Allen gave this team.
Smith showed improvement in his three-point shooting but no way is he a proven commodity from Reggie Miller territory. I love the blocks, but I hate the low number of dimes. I want at least 25 cents worth from Josh this year. I will try to hide this at the small forward slot, where with the exception of all-star players like the Truth there are not many players around the league at the SF spot who can pass the rock like a point guard.
Of course the final piece of this pessimist puzzle is the lack of track record. Over his two years in the league, he has been a slow starter both times. He has never averaged 10 ppg. He will need to stay inspired to take his game to the next level, like the night he donned 'Nique's jersey and jumped out of the gym.
The final score…
I could have gone with someone like Antawn Jamison but he is a big man who does not block shots. Marcus Camby is still on the board, but I chose to go with Gerald Wallace as my injury-prone player instead. Kirk Hinrich is the most intriguing guard option on the board, but he would come off the bench behind Ray Ray and AI. In G-Wal and J-Smooth, I have two guys that I can put at SG and SF respectively and they could wreck some major havoc; they averaged 4.7 blocks a game combined, a nice total and I have not even added a center or power forward to the mix yet.
In the end, I still feel like I have to talk myself into making this pick here. 22 players will come off the board before I have a chance at addressing the center position. There definitely is no in-between with this team. But blocks and turnovers looked like sure losses after the first two rounds, and now we might be able to grab wins in those two categories. The key will be to hang onto free throw percentage and treys.
Other team members:
1.12. Ray Allen, SG, Seattle Supersonics
2.1. Allen Iverson, PG, Philadelphia 76ers
3.12. Gerald Wallace, SG/SF, Charlotte Bobcats
© Gear Live Media, LLC. 2007 – User-posted content, unless source is quoted, is licensed under a Creative Commons Public Domain License. Gear Live graphics, logos, designs, page headers, button icons, videos, articles, blogs, forums, scripts and other service names are the trademarks of Gear Live Inc.